Internet Safety
The internet is a fantastic resource that provides a huge wealth of information for students - it can be of great benefit to learning. However, it is really important that we all use the Internet, and other forms of technology such as mobile phones, sensibly and wisely. Lots of specific information is given in the attachments below.
Here are the Little Heath top tips to help keep students safe:
Don't post personal information online
Never let anyone have access to your passwords. Check the privacy settings on accounts like Facebook and make sure you know how to keep your personal information private.
Think very carefully before posting photos of yourself online.
Never respond or retaliate, as this can just make things worse. It might be difficult, but try to ignore the bullies.
Block any users that send you nasty messages.
Save and print out any nasty messages, posts, pictures or videos you receive or see.
Talk to someone – either at home or school – about any issues on line so that someone can help you
Make a note of the dates and times of any nasty messages, along with any details you have about the sender's ID and the URL.
Don't pass on cyberbullying videos or messages. You will get into trouble for doing this.
While online, please be aware of your responsibilities. Think about how your words and actions would make you feel if you were on the receiving end.
If you are having trouble as a result of problems on a website, you should NOT ignore it.
Use the red CEOPS button on this page to access an online reporting tool that goes directly to CEOPS (Child exploitation and online protection service run in partnership with the police)
Talk to your parents
Talk to an adult at school – or email: smile@littleheath.org.uk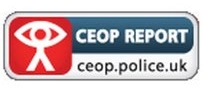 Useful websites with information and advice about how to stay safe online: