New Building Update
January 2019
In January 2019 we received news that we had secured funding for a new main school building to provide fantastic classroom facilities, an amazing library, an improved canteen with larger indoor and outdoor eating areas, a performance space with much needed tiered seating, flexible indoor fitness space, IT facilities, new Technology classrooms and workshops, a lovely reception area and improved outdoor areas.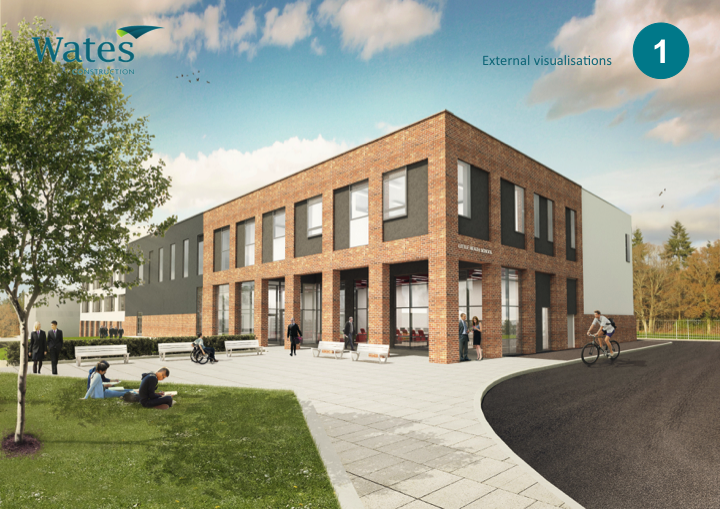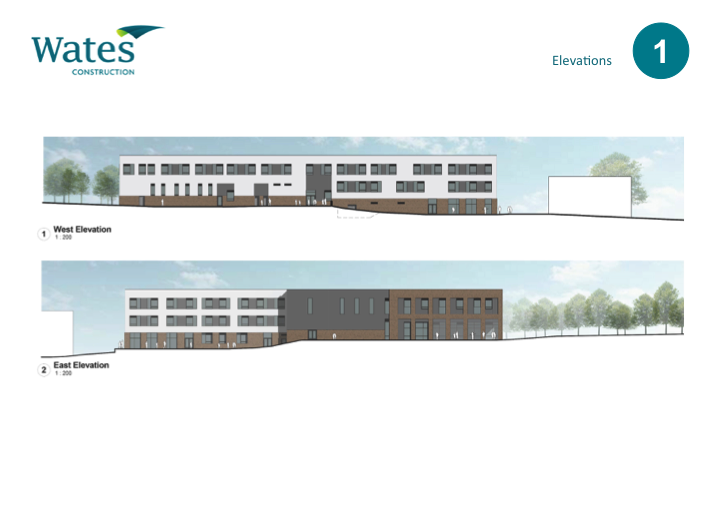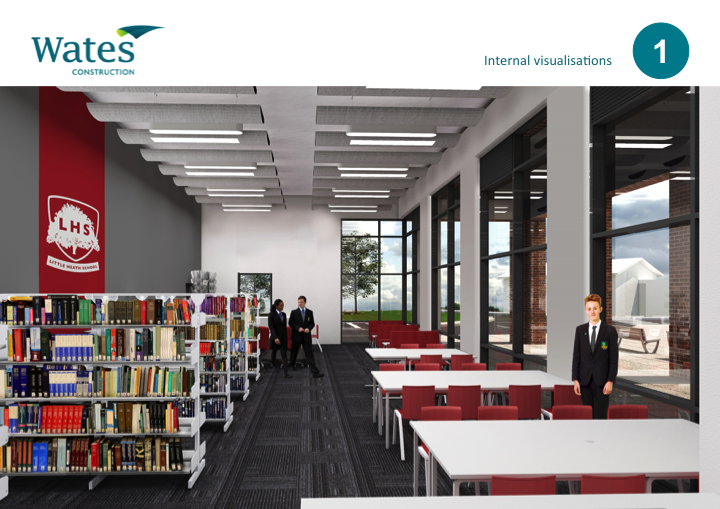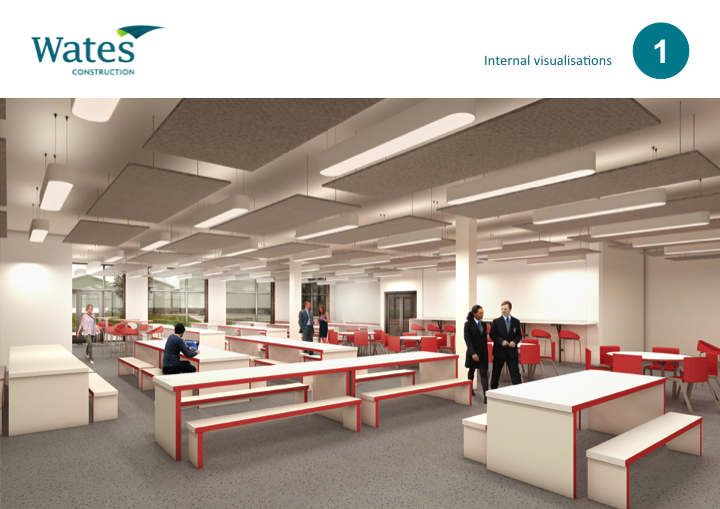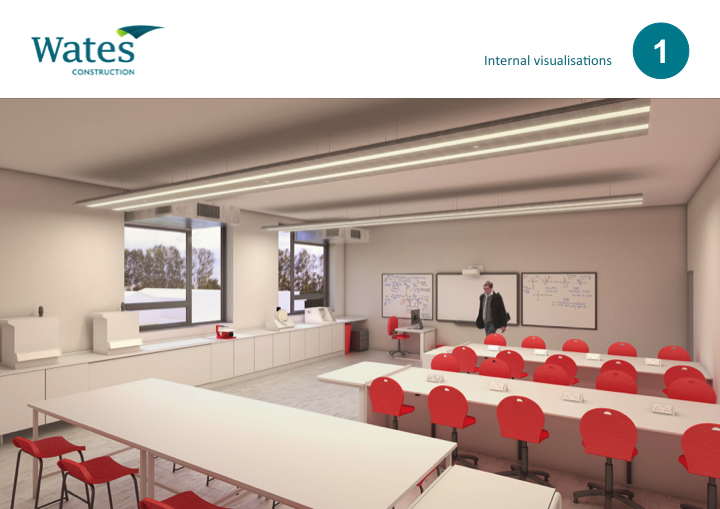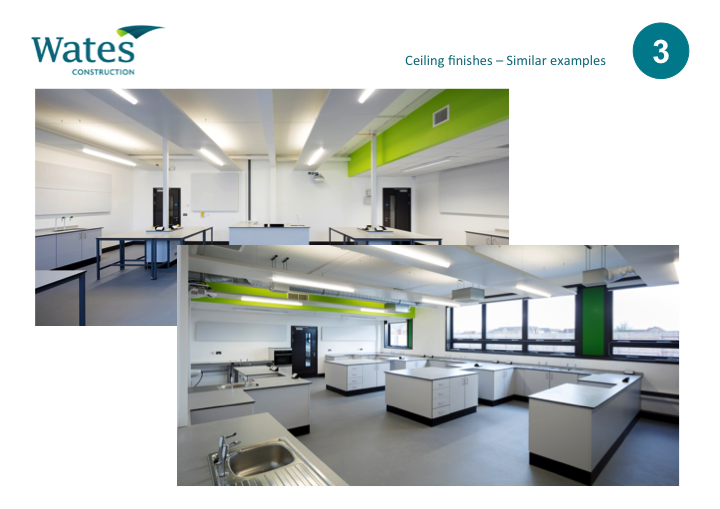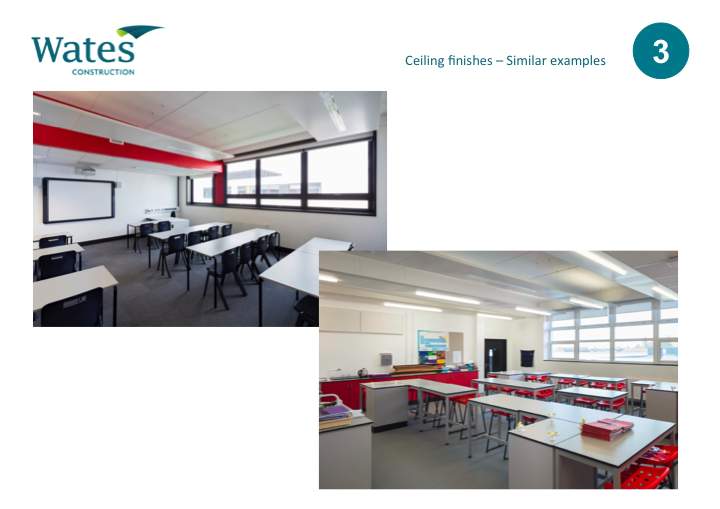 March 2019
In March 2019, the contract was signed and work on our fantastic new building began. This is a very significant and exciting project for us, which is being made possible by almost £15 million of investment from the Department for Education to cover the cost of construction. The planned 'moving in' date is the end of 2020.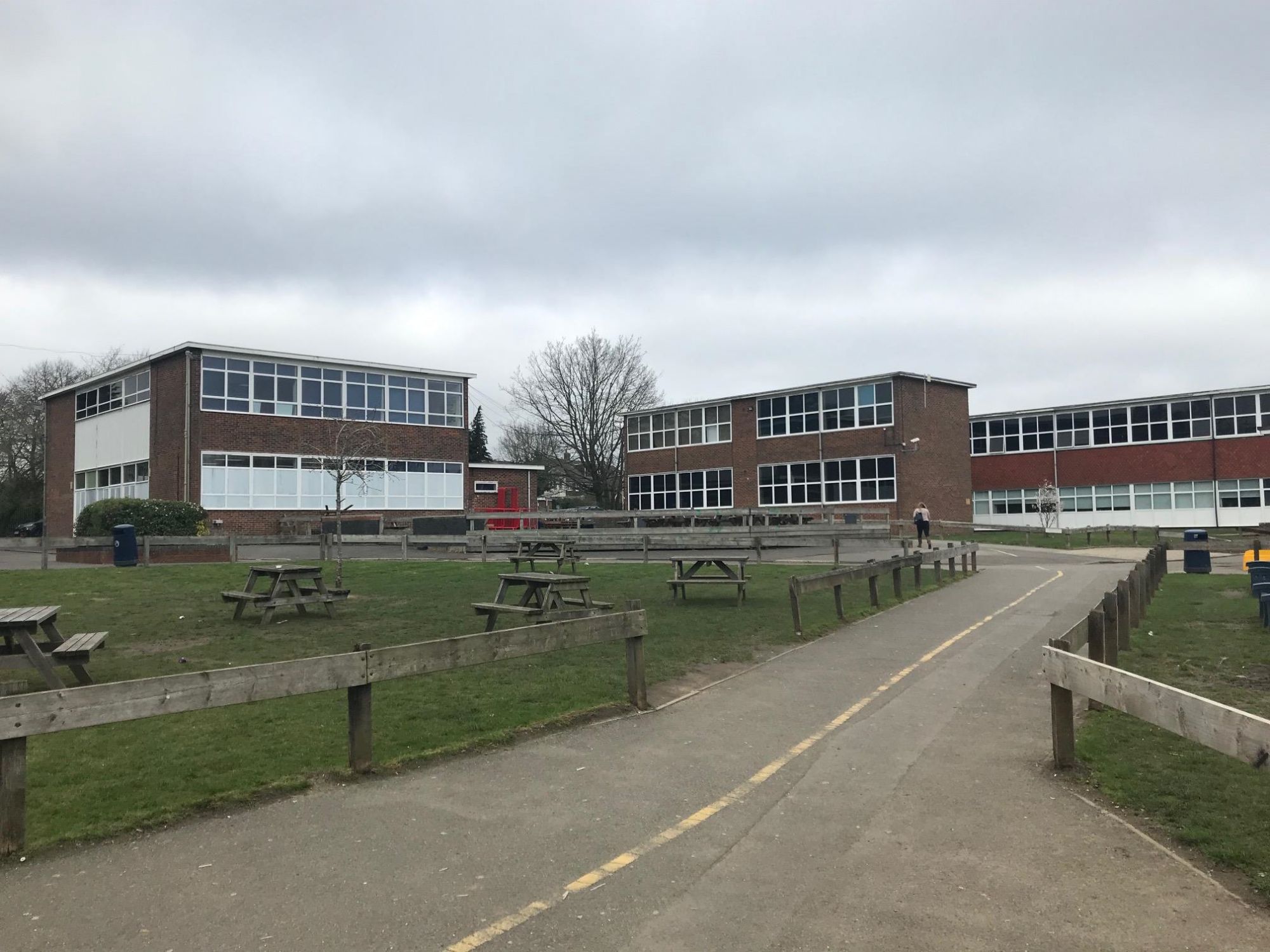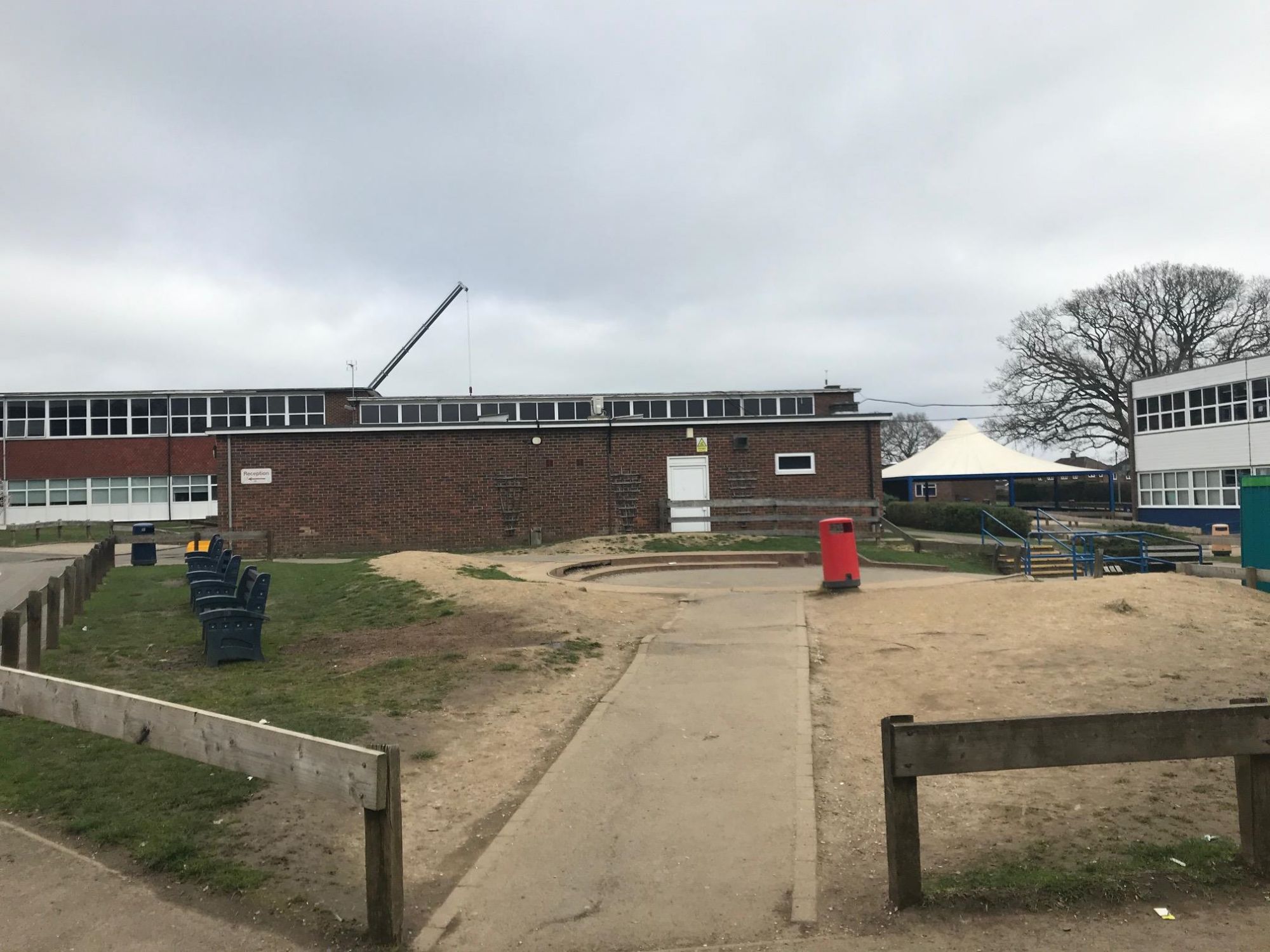 A Block and the old Sixth Form The Circle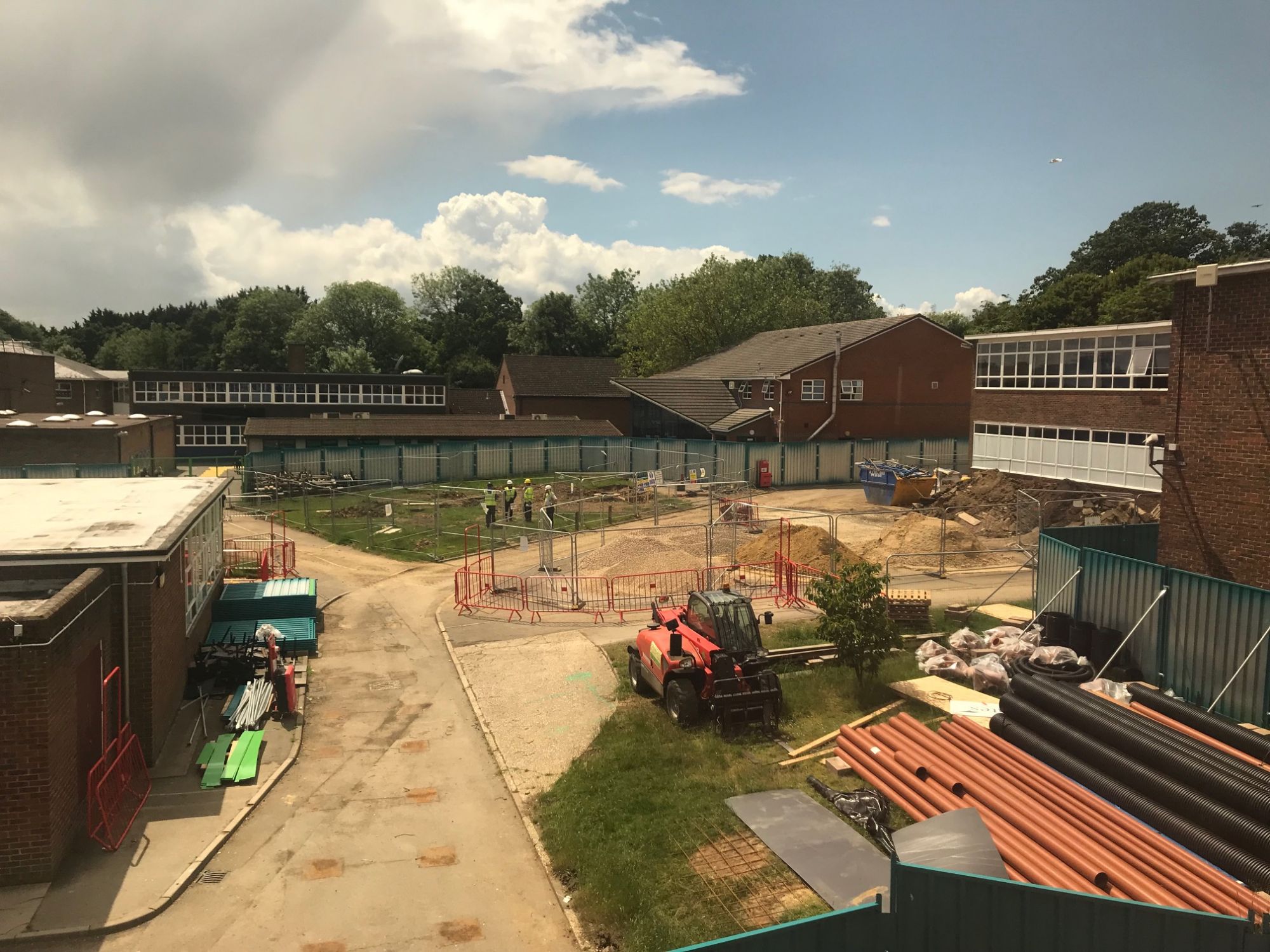 The building site in May 2019 Demolition of A Block in September 2019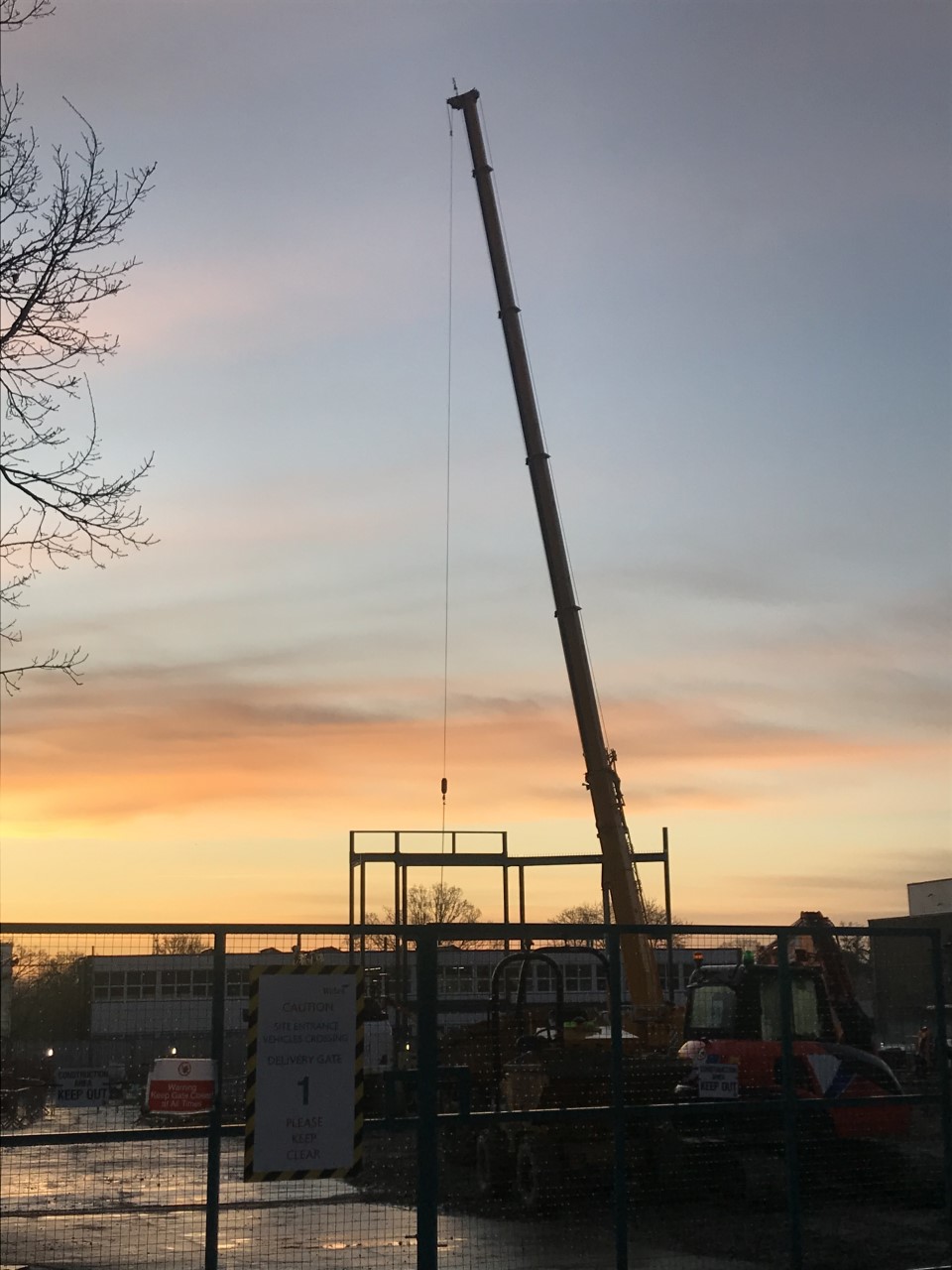 Steels start to go up December 2019...1 year to go!
News article from Wates October 2019: https://www.wates.co.uk/articles/news/little-heath-school-progress/
March 2020 - lockdown begins!
In March 2020, a year after the contract was signed and work started, we hit the coronavirus pandemic and the school goes into lockdown! To begin with, work on the site had to stop, but over time things started moving again and at some pace!! With no (or few) students on site, and no exams, it meant the build could continue more quickly than expected, and now it looks like we are back on track with our scheduled December 2020 opening.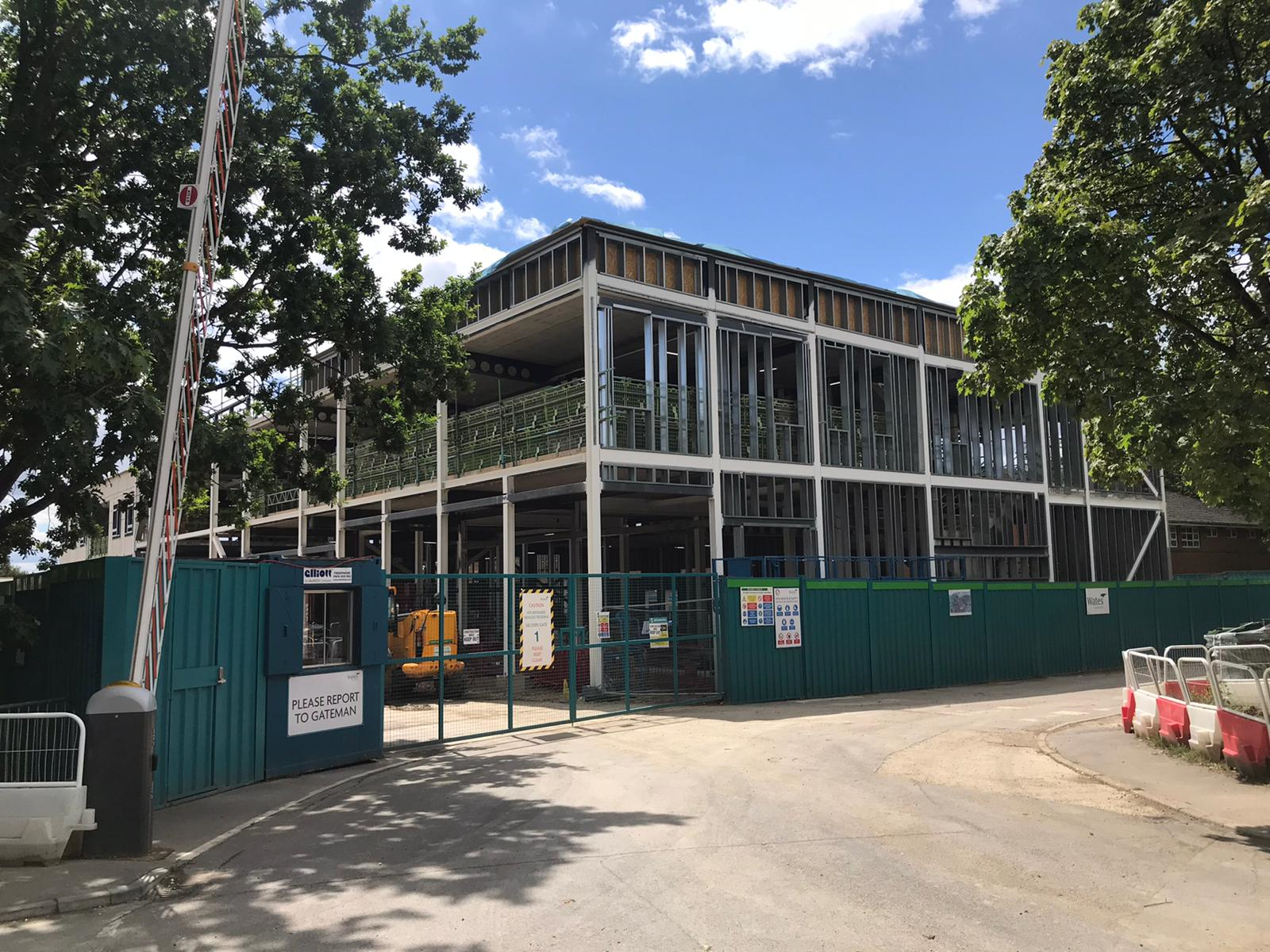 June 2020 - six months to go! July 2020