Virtual Open Evening Presentation 2020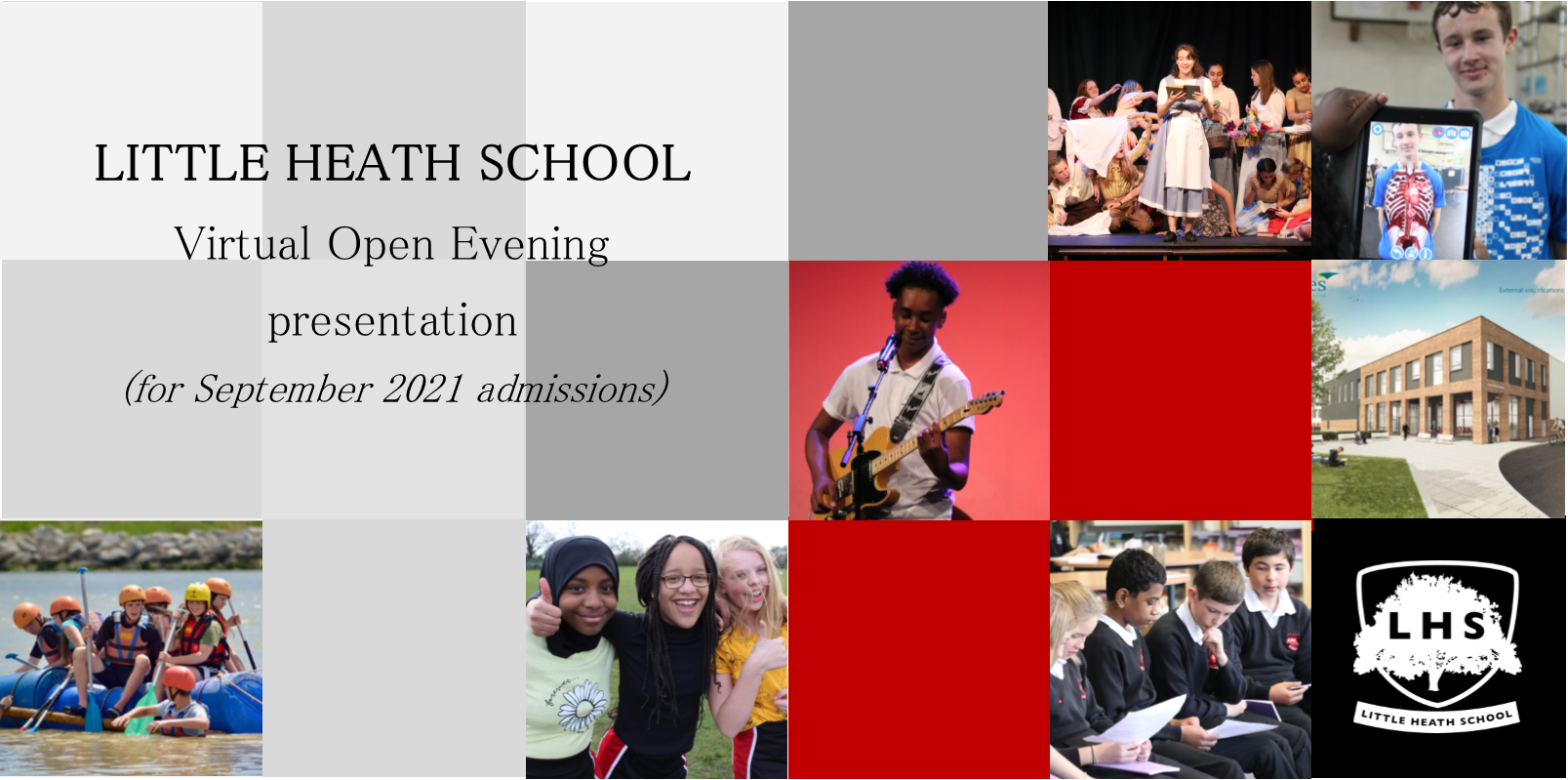 Welcome to our 2020 virtual Opening Evening presentation
In light of the current Covid-19 restrictions, we are sadly unable to invite you into Little Heath School for our annual Open Evening event, and our Open Morning Tours. Instead, we have put together a series of videos and presentations to give you a feel for our fantastic and vibrant School, for those looking to join us in September 2021.
Please take some time to watch the welcome video and presentation by Mr David Ramsden, Headteacher.
Please enjoy this short video featuring our students and staff. We hope this will give you an insight into life at Little Heath School, and an overview of the school site and facilities. Including plans for our new school building due to open in Spring 2021.
Here are a few words from our Student Voice Coordinator, Mr Jon Linz.
Virtual Coffee Morning and Q&A session - Friday 23 October, 9.30am
On Friday 23 Ocotober, we will be holding a virtual Q&A coffee morning with Headteacher, David Ramsden, and our KS3 Transition Team, who will be offering an informal online chat and an opportunity to ask any questions you may have. This will take place via Microsoft Teams at 9.30am - 10am. You can join the meeting here.
For more information on the application process, please see the presentation attached below.
We hope this has been enjoyable, helpful and informative and that you will choose to join us here at Little Heath School in September 2021. In the meantime, if you have any queries, please contact us on 0118 942 7337 or email office@littleheath.org.uk