Careers Bulletin 14 October 2022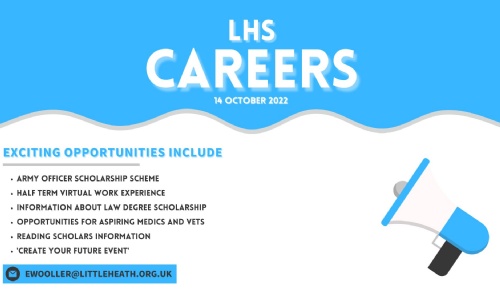 Upcoming Events
Reading University - Personal Statement Clinics 20/10/22
General Information
Animals Aspiration Day Yr7 – Y10
Saturday 5th November
Animal Aspirations is a group set up by our student ambassadors with the aim to promote diverse role models and break the stereotypes of the veterinary and other animal-related professions and encourage young people to follow their passions of working with animals.
If you know of any students that will be interested, please encourage them to join our Animal Aspirations Day at the RVC Camden Campus in London on Saturday 5th of November from 10:30 - 4:30pm! They'll get the chance to learn about careers working with animals, meet others with the same interests, and interact with some of our real live animals too!
In order to apply for the Animal Aspirations Day, students must be from an ethnic minority background, as young people from these backgrounds are currently underrepresented at the RVC. They are also more likely to be accepted onto the programme if they meet multiple other criteria, such as being eligible for Free School Meals or coming from an area with low participation rates in higher education.
Applications for the Animal Aspirations Day are now open - deadline is 24th October 2022, so please encourage your students to sign up here https://rvc.onlinesurveys.ac.uk/animal-aspirations-day-application-form-2022 as soon as they can so that they don't miss out!
https://www.rvc.ac.uk/study/rvc-for-all/
The Army Officer Scholarship Scheme (AOSS)
The Army Officer Scholarship Scheme (AOSS) can support students through school and university, so they'll have a career as an Army Officer secured by the time they finish their education. Apply before March 31st in Year 12 for an award of £3,000 in Year 13
At university you'll get a bursary worth from £6,000
Students can apply to upgrade to another bursary such as Enhanced, Defence STEM Undergraduate Sponsorship (DSUS) or Medical
To find out more information please refer to: Army Officer Financial Support - British Army Jobs (mod.uk)
Discover the Creative Industries with Escape Studios
Open Day 22nd October 2022
At Escape Studios, we're leaders in digital arts, ranked 1st in the UK for Visual Effects and Animation Production Excellence and for Game Design by The Rookies! Come along to the open day and:
attend subject talks in Animation, VFX and Game Art hosted by our expert tutors
meet current students and inspirational alumni
get top tips for a creative portfolio from Dr Ian Palmer, Vice Principal of Escape Studios.
This event will be hybrid, so you can visit our central London campus (190 High Holborn, London WC1V 7BH) or watch the live stream.
To find out more and to book please refer to: Undergraduate Open Days (pearsoncollegelondon.ac.uk)
Free Virtual Work Experience in October
Springpod has partnered with some great employers to create a vast line of live and on-demand "Virtual Work Experience programmes". These programmes are free for students in a variety of year groups and locations. To name but a few, these experiences are available in Healthcare (including midwifery, nursing, cardiology, medicine etc) Agriculture, Architecture, Fujitsu, Finance, Insurance, Engineering, The British Library and others.
Our vast range of experiences are great for anyone who is considering their next steps, and with each one only taking around 10 hours, your students can discover a myriad of employers, learning how to go about securing a role with them while still keeping to their studies.
Click here to view the PDF and see what's on offer
Half Term Virtual Work Experience – Speakers4Schools

Ages 14 – 19
Over the October half term, we're delivering virtual work experience opportunities from a variety of different industries. For example, if you know of students who are interested in healthcare, they might be interested in our 3-day nursing work experience with the NHS. https://www.speakersforschools.org/youth_opportunities/meet-the-faces-behind-the-mask-fields-of-nursing-2/
You can find the whole selection of our half-term work experience placements on our website. But make sure you're encouraging your young people to apply as soon as possible. The application deadlines are fast-approaching!
https://www.speakersforschools.org/work-experience/
Investin Work Experience Y8 – Y13
INVESTIN have launched their autumn term career opportunities which are available in 19 cutting-edge industries. Students will learn directly from some of the world's best professionals - doctors, lawyers, engineers, investment bankers and more - through a series of live, interactive simulations which provide tailor-made professional experience to ages 12-18.
https://investin.org/collections/our-programmes?filter.p.m.product_filters.age=Ages+15-18
Law Degree Scholarship
Stephenson Harwood will provide financial & non-financial support to Year 13 students
A scholarship of £15,000 per year to cover the cost of a three-year undergraduate law degree course and living expenses.
Mentors, insight days, work experience and a guaranteed place at an assessment centre for a training contract.
Criteria for students
Be able to demonstrate that you have the academic potential to succeed at university and be working towards an ABB at A-Level.
Be attending, and have attended from aged 11, a state-funded non-fee paying school/college; and
Students haven't had the means or networks that others may have had to get the chance to access opportunities that could provide you with the skills needed to achieve your aspirations.
Applications open on 1 October 2022 and close on 28 February 2023.
https://www.shlegal-futuretalent.com/opportunities/scholarships
Medical School Interviews- Webinar
I would like to invite your aspiring medics to our webinar that will be focussed on medical school interviews. The details are outlined below:
16th November at 7pm
Registration link: www.educationprojects.co.uk/project/deep-dive-into-medical-school-interviews/
The main learning outcomes from this webinar are:
The difference between MMI and panel interview
How different universities conduct interviews
How to prepare for interviews, how to get through the day
How to answer the 'Why medicine?' question
How to dress for interviews
Are online interviews still a thing?
Please forward this message to your students interested in medicine, we are looking forward to meeting them!
Mark Williams, Director of Learning
Opportunities for Aspiring Medics or Vets
Medics
Your aspiring medical students in years 10-12 are eligible to attend a FREE LIVE VIRTUAL Get into Medicine Conference on:
Saturday 29th October 10am - 3pm
Sunday 30th September 10am - 3pm
Students can register using this link: https://airtable.com/shr66li3bqG3ZpkPM
We also created a Get into Medicine leaflet to distribute among your students, they just need to scan the QR code to register: https://medicmentor.co.uk/wp-content/uploads/2022/10/GIM-brochure-compressed.pdf
Vets
Aspiring Vets in years 10-12 are invited to attend a FREE LIVE VIRTUAL Get into Veterinary Medicine Conference on:
Saturday 22nd October 10am - 3pm
Students can register using this link: https://airtable.com/shrs1hEiPfdSSgnI2
Get into Veterinary Medicine QR Code Leaflet: https://medicmentor.co.uk/wp-content/uploads/2022/10/GIV-Brochure-.pdf
Once students have attended, they will be awarded a certificate from the Presidents at Medic or Vet Mentor to acknowledge that they are a student who has gone one step further than others.
Please note that all students must be accompanied by a parent/guardian for safeguarding purposes.
The 'Get into' Conferences are comprehensive guides to the UCAS application process. Including:
Application Timelines
How to Tactically Choose Medical or Veterinary Schools
CV Building
Personal Statements
Interview Schools
Medical Leadership and Awards Programmes
Accessing Work Experience
UCAT and BMAT - Entrance Exams to Medical School
Accessing Scholarships
We strongly encourage all students to make the most out of these free opportunities. Spaces are competitive and limited, so students should register as soon as they can using the link below. For this reason, we kindly request that students only book one conference.
Liz Bailey, Head of Medic Mentor Education
Enquiry Form: https://airtable.com/shrM6UPT8Z2uxx7OL
Website: https://medicmentor.co.uk/
Medic Mentor Line: 01530 417299 (Open 10am - 5pm Monday - Friday)
KPMG: Discovery Work Experience Programme Y13
This the perfect chance to discover if KPMG is the place for you.
https://www.kpmgcareers.co.uk/apprentice/discovery-work-experience/
EY: Business Academy Work Experience
EY paid Business Academy balances on-the-job experience with business skills sessions
and work shadowing. Working in supportive teams in either Assurance, Tax or Turnaround and Restructuring Strategy, you'll gain insight to their business, take part in learning sessions and have lots of opportunities to network with their people to kick-start your EY career.
https://www.ey.com/en_uk/careers/students/programmes/schools/ey-business-academy
Deloitte – Bright Star Apprenticeships
When your child is choosing something as important as their career, you want to find out as much as you can about their options. What they could do, who they might work with, how far and fast they can develop. An apprenticeship with Deloitte offers the chance to leap into the world of professional services. They can earn and learn, gain professional and degree level qualifications, and help solve some of our clients' most complex problems, right from the start.
From Audit & Assurance to Consulting, Tax Consulting and Technology, we're delivering end-to-end programmes – turning complex challenges into opportunity and redesigning a more connected future. And your child could be part of it.
We have exciting opportunities available across various locations in the UK. Places are filling up fast, so to ensure that your child won't miss out, encourage them to visit our careers site and apply now.
Early careers programmes | Deloitte UK
Mace: Degree Apprenticeships
Opportunities available in Project Management and also Chartered Surveyor (Quantity Surveying) apprenticeship, where you'll achieve a BSc (Hons) Quantity Surveying degree. Mace will also support you in gaining professional membership of the Royal Institution of Chartered Surveyors (RICS).
https://careers.macegroup.com/gb/en/school-leaver-and-apprentice
Goldman Sachs: EMEA Degree Apprenticeship Programmes
This is a four-year programme for pupils pursuing an undergraduate degree from Queen Mary University of London. They offer two degree Apprentice Programmes in their Engineering and Global Markets divisions.
https://www.goldmansachs.com/careers/students/programs/emea/degree-apprentices.html
Tesco: Business Management Apprenticeship
The Tesco Business Management degree apprenticeship will equip you with real-life management experience as you take on a paid, leadership role at a Tesco store in London.
As well as having a passion for their products and motivating a team, you'll be making a difference, understanding what matters for London customers and inspiring your colleagues to serve them a little better every day.
https://www.tesco-programmes.com/apprenticeships/business-management/
PwC & Newcastle University: Flying Start Insight Event
Year 12 or 13 students, if you're interested in studying Business Accounting and Finance, then this event is perfect to get your higher education studies and career off to a flying start. During the day you will meet with current students and staff and hear about:
The ICAEW ACA qualification (Institute of Chartered Accountants in England and Wales)
Work placements at PwCAdmissions process for the programme.
You will also have the opportunity to ask any questions about the programme.
Flying Start Insight Event 191022 - Newcastle University Business School - Newcastle University (ncl.ac.uk)
What can you do with a Law Degree
Law graduates are in high demand with employers due to their strong legal knowledge, critical skills and the ability to work under pressure. To find out more information please read below:
https://www.timeshighereducation.com/student/subjects/what-can-you-do-law-degree?utm_source=newsletter&utm_medium=email&utm_campaign=student-newsletter&spMailingID=21941640&spUserID=MTAxNzcwNzM0NjUwNAS2&spJobID=2090620326&spReportId=MjA5MDYyMDMyNgS2
College Information
Table Heading
Table Heading

Reading College

5th October

4.30 – 7.30pm

Kings Road

Reading

RG1 4HJ

0800 612 6008

Bracknell & Wokingham College

15th October

9.30 – 12.30pm

Church Road

Bracknell

RG12 1DJ

0800 612 6008​

Henley College

18th October

5.30 – 8pm

Deanfield Avenue

Henley-on-Thames

RG9 1UH

01491 579988

BCA

1st October

10 – 2pm

19th November

10 – 2pm

Hall Place

Burchetts Green

Maidenhead

SL6 6QR

01628 824444

Basingstoke College of Technology

8th October

10 – 12.30pm

10th October

4.30 – 7.30pm

Worting Road

Basingstoke

RG21 8TN

01256 306679 (Admissions)

Queen Mary College, Basingstoke

5th October

5 – 8pm

6th October

5 – 8pm

Cliddesden Road

Basingstoke

RG21 3HF

01256 417500

Newbury College

19th October

4 – 7.30pm

Monks Lane

Newbury

RG14 7TD

01635 845000
University Information
Reading Scholars Program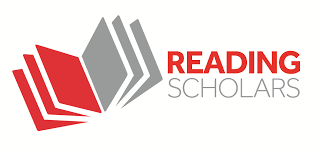 This free programme aims to give Year 12 students a real taste of life as a university undergraduate, and provides practical support as participants begin their higher education application process.
Students who successfully take part in the Reading Scholars programme, and go on to apply for an undergraduate course at the University of Reading, are guaranteed to receive either an invitation to interview or a conditional offer, and a two grade drop on their offer for most courses. These students can apply for a £1,000 Reading Scholars bursary in their first year if they put Reading as their first choice.
Reading Scholars outreach programme
Create Your Future Event
A unique face-to-face experience with hundreds of creative courses, apprenticeships, and careers in design, music, and the performing arts – all under one roof at Create your future.
https://www.ucas.com/events/create-your-future-manchester-2022-416796
Ravensbourne University - Fashion Open Studio Event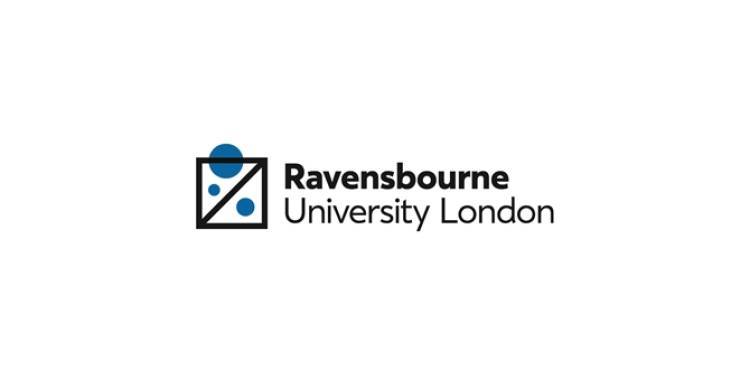 On display will be work from 1st year, 2nd year and 3rd year BA (Hons) Fashion, BA (Hons) Fashion Promotion and BA (Hons) Fashion Buying and Brand Management Students. There will also be lots of opportunity to talk with current students and teaching staff from the courses.
https://www.ravensbourne.ac.uk/connect/events/ravensbourne-fashion-open-studio
Leeds University: Medicine - Not Just About Medics
The subject of Medicine interests many pupils, however not all become doctors. Teams of scientists, engineers and mathematicians work alongside medical doctors, helping them to understand the spread of disease, discover better treatments and cures, and develop technology to aid more accurate diagnosis and treatment.
This event provides more information about how STEM degrees can link to the field of Medicine, and why STEM is important for medical advancement.
https://www.stem.leeds.ac.uk/mnjam/?utm_source=NewZapp&utm_medium=email&utm_campaign=STEM%20Opps%20April%2026th
Northeastern University London: More degree subjects
From 2023 Northeastern will be offering new degrees in Business, Data Science, and Psychology in addition to the already established main degree subjects of Economics, English, History, Law, Philosophy, and Politics & International Relations. You will still choose your major and combine with a multiple of minor and also have the option to experience a semester abroad at one of Northeastern University's campuses in the USA.
Degrees for 2023 - New College of the Humanities (nchlondon.ac.uk)