Pupil Premium & Catch up Premium
Pupil Premium was introduced by the government in April 2011 as a scheme for providing schools with additional funding to support disadvantaged students. This is in the form of an additional amount of money given to schools in order to help close the achievement gap between those children from disadvantaged families and their peers.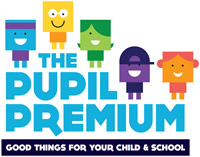 Each pupil who is eligible for Free School Meals automatically qualifies for Pupil Premium funding.
Little Heath School is committed to ensuring that those pupils who receive Pupil Premium funding are supported throughout their educational career. We have very high aspirations for all of our pupils regardless of their starting place and closing the gap for those who need extra support is one of key objectives as a school.
If you would like to request any type of support for your child, whether it be to directly support their progress or to help with learning, funding for specific extra curricular activities or help with curriculum pathways then please contact Mrs Wraight directly on 0118 942 7337 or via email at mwraight@littleheath.org.uk
The extra funding is allocated directly to schools who may spend the money as they see fit in order to benefit those who qualify. There is a requirement for schools to publish summary reports outlining how the Pupil Premium funding has been spent and the impact this has had on student attainment.
Pupil Premium Breakfast Club
Students in receipt of Pupil Premium funding can join us in the canteen, everyday from 8am until 8.50am for a FREE breakfast. They can choose one of the food options and one of the drink options from the breakfast menu and the cost will be covered by their Pupil Premium funding.
If you have any questions, please email Mrs Wraight, mwraight@littleheath.org.uk.