Pupil Premium & Catch up Premium
Pupil Premium was introduced by the government in April 2011 as a scheme for providing schools with additional funding to support disadvantaged students. This is in the form of an additional amount of money given to schools in order to help close the achievement gap between those children from disadvantaged families and their peers.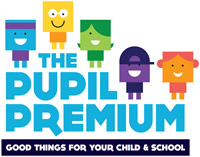 Each pupil who is eligible for Free School Meals automatically qualifies for Pupil Premium funding.
Little Heath School is committed to ensuring that those pupils who receive Pupil Premium funding are supported throughout their educational career. We have very high aspirations for all of our pupils regardless of their starting place and closing the gap for those who need extra support is one of key objectives as a school.
If you would like to request any type of support for your child, whether it be to directly support their progress or to help with learning, funding for specific extra curricular activities or help with curriculum pathways then please contact Mrs Barnes directly on 0118 9439592 or via email at dbarnes@littleheath.org.uk
The extra funding is allocated directly to schools who may spend the money as they see fit in order to benefit those who qualify. There is a requirement for schools to publish summary reports outlining how the Pupil Premium funding has been spent and the impact this has had on student attainment.
The government also issues Catch Up Premium to schools aimed at those pupils who have not made aged related expectations in Mathematics or reading at the end of Key Stage Two.
We identify pupils who need this support during the transition process and beyond. As a school we implement a variety of strategies depending on need and our interventions include one to one support, small group tuition and be spoke learning packages taught on a short term basis to boost numeracy and literacy skills during Year 7.
Our programmes include the Booster Reading scheme for literacy and the Maths 123 intervention package for numeracy.
In the Academic Year 2019-2020, the school received £18,882 of Year 7 Catch-Up Premium. Details of how this was used are included in the Pupil Premium Evaluation 2019-2020 below