Inclusion Department & SEND Provision

The Inclusion Department at Little Heath School is one that offers a huge amount of support and guidance to a wide variety of our student cohort. We cater for various elements of Special Educational Need & Disability and pride ourselves on being able to deliver a bespoke provision that not only allows pupils to achieve but to flourish, be more confident and prepare them for the next phase of their lives in an ever changing, modern world.
The Inclusion Department is led by Mrs Cameron (tcameron@littleheath.org.uk) who is part of the Senior Leadship Team as the SENCo. Mrs Cameron oversees the following areas of expertise:
Success Plus
Success Plus is a specialist department within the school, led by Mrs Gonzalez, whose aim is to support students with a range of emotional issues such as anger management, low self-esteem, bereavement, attendance issues, social skills and body image. Much of this support is offered on an individual basis but in some cases we are able to work with groups of students. We also support students returning to school after lengthy absences for medical reasons and help those who are reluctant to attend to reintegrate back into lessons. Our School Counsellor is based in Success Plus and works with students who have a variety of needs. We also have a qualified ELSA who can meet the day-to-day needs of students, as well as work with students on specific areas of need.
Focus Plus
Focus Plus aims to support students in modifying their behaviour in order for them to be able to better access the curriculum. The team do this in a variety of ways including through one-to-one support, positive mentoring, personal development, Teaching Assistant support, group work, and in specific cases working alongside specialist agencies. Focus Plus also offers students support through personalised curriculums, which help them to prepare for the world of work.
Learning Plus
Learning Plus, led by Miss Verma, is dedicated to improving core literacy and numeracy skills of students mainly at Key Stage 3 and 4. Provision is targeted at those students who require additional support to strengthen their core skills in order to access all aspects of the curriculum. The majority of our intervention is delivered to small groups of students, but we are also able to support students on a one-to-one basis. We also help with differentiation of resources for students with Special Educational Needs such as visual impairment, general learning difficulties and English as an Additional Language. Learning Plus is also responsible for providing Access Arrangements support for public examinations.
The Homework Hub for all pupils will return in due course.
We are currently unable to provide this service due to the COVID restrictions of year group bubbles.
The Inclusion Department will be available for discussion with prospective parents / carers. Meetings via phone will be arranged for one of the following dates:
28th January 2021
11th March 2021
13th May 2021
24th June 2021
On these dates our team will be available to answer queries relating to transition to secondary school, Special Educational Needs, disabilities and medical needs, specific learning difficulties, emotional support and intervention programmes throughout Key Stages 3 & 4.
To arrange a phone call, please email on dbarnes@littleheath.org.uk or call 0118 9439592
If you have enquiries relating specifically to Special Educational Needs and Disabilities please also visit the following page as it outlines our provision under the West Berkshire Local Offer:
https://directory.westberks.gov.uk
If you have queries relating to our Inclusion department please contact our Inclusion administrator on inclusion@littleheath.org.uk or via the main school number.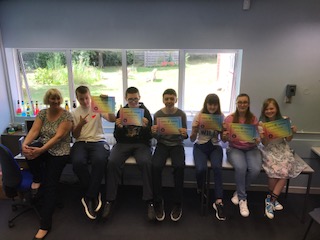 The latest edition of the West Berkshire SEND newsletter is attached below.
SEND Information Report
Each year the Governing Body writes a formal evaluation of the school's work in supporting students with Special Educational Needs. This report can be viewed below.