Careers Bulletin 17 March 2023
Upcoming Events This Term
200323 - Testicular cancer awareness assembly Y10 and Y11 boys
200323 – Careers in Property – Mr Tom Woolmer - Sixth Form & Y11 Assembly
210323 – Activate learning in school supporting Y11 students who would like to make college applications
230323 – Royal Logistics Corp – Army Chefs working with Y9
240323 – ASK Apprenticeships deliver workshop
270323 – Cultivate a Business Idea – Y10 Dragons Den type competition with Zebra Technologies
260423 – AI Presentation - Mark Basham from Rosalind Franklin with Y12
General Information
Get into Teaching – Reading University
21st March 16.15 – 17.30
If you've been thinking about getting into teaching, but not sure where to start – come and join us at our Initial Teacher Education information evening.
This will be an in-person event hosted at London Road campus.
Information talks will be given by the Programme Directors of the Secondary, Primary and Early Years teaching programmes detailing what you can expect to learn as well as the course structure.
You can register for the Secondary talk, or the Primary and Early Years talk. The Admissions team will also be there to provide details on how to apply.
Register to attend: https://na.eventscloud.com/ereg/newreg.php?eventid=741624
Any queries please do not hesitate to get in touch and contact education-events@reading.ac.uk
Fantasy Wings
Students in Years, 9,10,11 interested in becoming a pilot
Attention young Black, Asian, and Minority Ethnic individuals and women interested in a career in aviation! We are excited to announce that registration for our 23/24 programme is now open.

At Fantasy Wings, we are committed to providing opportunities for underrepresented communities to become airline pilots and aviation professionals. We are proud to say that our efforts have resulted in almost doubling our members last year, thanks to the strong word of mouth spreading throughout the community.

As our partner airlines, British Airways, Virgin Atlantic, and easyJet have joined forces with us, we are excited to provide you with greater access to upcoming aviation-related opportunities, apprenticeships, and pilot programmes.

We also have partnerships with NATs, The Air Race, The Airline Pilot Club, FTA Global, and other industry leaders to provide our young people with valuable mentoring, career opportunities, and development.
Please let me know if you're interested and I will provide full details ewooller@littleheath.org.uk
Photography Competition – Radio Berkshire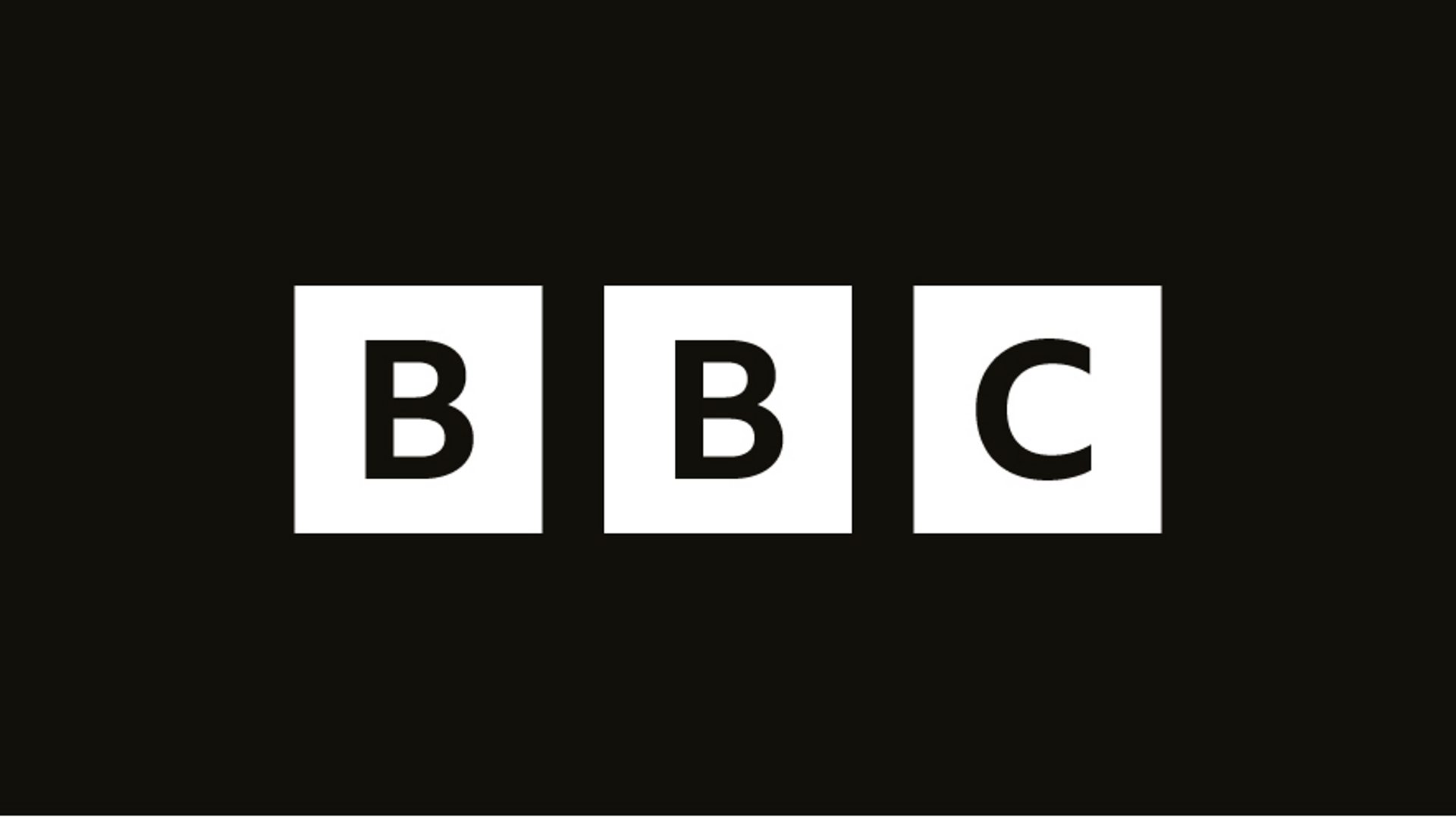 I'm getting in touch from BBC Radio Berkshire about a photography competition that we're running and I thought might be of interest to your students – please note that they need to be over 18 to enter.
We're looking for images that sum up Berkshire and will be used to brand the radio station cars.
The competition is open until April 10th, so potential entrants have plenty of time to capture something great.
All the details can be found here: https://www.bbc.co.uk/programmes/articles/21H2ZPVfFSX97VZzFfz1NlX/bbc-radio-berkshires-photography-competition
Clifford Chance
Award Winning 2 Year Legal Program for Y12 Students
Are you interested in a career in law? Would you love to work for a global law firm with offices around the world? Do you want to develop skills to give you the best possible chance at being successful in the future?
If the answer is yes then please considering our bespoke, award-winning, two-year development programme for year 12 or equivalent students – Clifford Chance ACCESS.
This pioneering programme consists of twelve different components (some of which are paid), each focused around specific core areas of your personal and professional development, culminating in the opportunity to secure a place on our ACCESS SPARK programme and ultimately a Training Contract.
Further information on ACCESS can be found through the button below. If you have any questions then please contact us on graduate.recruitment@cliffordchance.com
https://careers.cliffordchance.com/london/what-we-offer/access.html?utm_source=School+Admin+Registrations&utm_campaign=18ba0fe8c3-EMAIL_CAMPAIGN_2023_03_10_03_13_COPY_01&utm_medium=email&utm_term=0_-b0ade98984-%5BLIST_EMAIL_ID%5D&goal=0_f09eb3b2c8-18ba0fe8c3-211995373&mc_cid=18ba0fe8c3&mc_eid=7a807bdecc
The Lawyer Portal: Legal Apprenticeships Guide
Law apprenticeships are becoming increasingly popular with aspiring lawyers who want to avoid the university route. Discover how they work, the assessments involved and how much you can earn during your time as a legal apprentice.
https://www.thelawyerportal.com/study-law/legal-apprenticeships/
Health Care Support Worker - careers webinar
29th March 6pm to 7pm.

This online event through Microsoft Teams will give you the chance to hear form people working as healthcare support workers (HCSW) in various roles in the NHS across the southeast region of England. The event will explore how you can choose to work as a HCSW (care assistant/nursing assistant) in many different settings such as hospitals, out in the community, and visiting people's homes. We will also give an overview of the different types of roles such as caring for patients that are acutely unwell, working in mental health services, supporting people that have learning disabilities, maternity services and working with babies, children or adults. HCSW is a fantastic job and it also has great career opportunities if that is something you wish to pursue, such as apprenticeships to become a registered nurse, 'earn while you learn' and get a university degree.

This event is suitable for school and college leavers, for military families and for anyone seeking a new career in the healthcare sector, even those that know they want to go to university as a medical student, paramedic, physiotherapist or nurse, coming and getting a year or so hands on experience as a HCSW will give you so much more knowledge and insight. At the end of the event there will be an email contact to all the NHS Trusts in the southeast region to support you with getting a HCSW job. To join the event on the day, click on the link and register at Eventbrite. We look forward to you attending our event. https://www.eventbrite.co.uk/e/step-into-healthcare-support-worker-role-nhs-careers-southeast-england-tickets-569966464037
Careers in the Creative Industries
Here are some informative YouTube links which I hope that you will find useful:
An overview of the Creative Industries
https://www.youtube.com/playlist?list=PLDIEghHJn9tcviAE8tDqux8urdLn_AANa
Careers in the Screen Industries
https://www.youtube.com/playlist?list=PLDIEghHJn9tdW6TvaGPMeO_fIPSPkboKz
Careers in the Arts & Pop Culture
https://www.youtube.com/playlist?list=PLDIEghHJn9te520SNfRq2LDOMbXRFv0__
Careers in the Media
https://www.youtube.com/playlist?list=PLDIEghHJn9te7VrbsMbAKJOs0TPd61QCF
Careers in CreaTech & the future of the Creative Industries
https://www.youtube.com/playlist?list=PLDIEghHJn9tc_PcdHxMkG-z6VsVrFEcPc
Medicine & Dentistry Conferences 25th & 26th March – Y10 – Y12
Attend our FREE virtual Get into Medicine conference on Sunday 26th March (2:30pm - 7:30pm) or Sunday 1st April (2:30 - 7:30pm) with Dr Ehsan and myself. Receive step-by-step guidance throughout the application process and access to our community of Chief Mentors (Doctors) and Mentors (Medical Students) who are dedicated to helping students succeed in their medical career.

This is a unique opportunity for your students to get ahead and make their applications to medical school stand out from other candidates. No previous experience is necessary. These conferences are here to help your students, not to test them.

All aspiring doctors in years 10-12 are invited to sign up here:
Registration link: https://medicmentor.co.uk/medicine-national-healthcare-weekend/

For aspiring dentists, Dr Fiona and Dr Siva will be leading the next free virtual Get into Dentistry conference on Saturday 25th March (9:30am - 1pm). All aspiring dentists in years 10-12 are invited to register here: https://medicmentor.co.uk/online-get-into-dentistry-conference

With bespoke advice for medicine and dentistry, these conferences will cover:
Tactically choosing universities
Personal statements
UCAT and BMAT
Medical school interview skills
Medical Leadership Programmes
Awards Programmes
Extracurricular activities
Work experience
Building a CV
Applying for scholarships

We believe that applying to medical and dental school is a collaborative effort that involves support from both parents and teachers. That's why we invite all parents to attend our virtual conference alongside their aspiring doctors and dentists.

We understand that having a strong understanding of the UCAS application process is just as important as achieving excellent grades. At our conference, we'll provide your students with the guidance and resources they need to succeed in their medical and dental school applications.

Get into Medicine registration form: https://medicmentor.co.uk/medicine-national-healthcare-weekend
Employment
AWE Apprenticeship - Control and Instrumentation – Maintenance- Level 3
The closing date for our Control & Instrumentation (C&I) Apprenticeship is fast approaching so please apply ASAP before our 30th March deadline!
C&I Maintenance may appeal to you if you enjoy:
Understanding how to control engineering systems and equipment
Understanding how Building Management Systems work
Understanding how safety systems work
Being hands on
Applying engineering principles into real life scenarios
Control and Instrumentation (C&I) is one of only two 'critical trades' at AWE. That's because C&I is vital to the success of our mission, to keep the nation safe and secure. Put simply, C&I engineers enable a wide range of different automated processes to run. C&I engineers create, simplify and automate processes. We deal with systems that measure and control all kinds of things – from the flow of water, to the temperature of a furnace. Our goal is to make sure complex processes can take place at the simple press of a button.
Find out more and Apply Now!
https://awepeople.wd3.myworkdayjobs.com/Apprentice_Careers
Immigration Enforcement - Must be 18 or over
As part of the Home Office, Immigration Enforcement is responsible for enforcing immigration laws, tackling illegal migration and removing foreign national offenders and immigration offenders from the UK. A career with us is a unique opportunity to make a real difference day-to-day.
We're currently recruiting both Immigration Officers and Criminal & Financial Investigation Immigration Officers across the UK. Both of these roles are part of Immigration Enforcement and will give you the opportunity to develop a wide range of people and engagement skills. You'll receive full training and work as part of teams helping to manage immigration and protect the vulnerable as you carry out this worthwhile and varied role.
As an Immigration Officer your day-to-day work could include:
Identifying, arresting, and detaining immigration offenders
Protecting and safeguarding the vulnerable
Responding to clandestine threat at ports within your region
Engaging with communities and partner agencies
Searching property and persons, including collecting, preserving and recording evidence
Conducting residential and commercial compliance and enforcement visits
Gathering intelligence, conducting database checks and completing risk assessments
Conducting briefings and debriefings and writing reports
As a Criminal and Financial Investigations Immigration Officer your day-to-day work could include:
Arresting suspected immigration offenders
Obtaining and executing search warrants
Conducting PACE interviews
Collecting, preserving and recording evidence
Making balanced decisions in sometimes difficult and pressurised environments
What you'll need
We're not looking for people with specific experience as you'll be given all the essential training; however, we look for people who have some of the following traits and attributes:
Sound people and communication skills and happy working in a team
Confident managing potentially difficult situations while maintaining professionalism and sensitivity
Naturally inquisitive with an eye for detail and able to work within policy and legal frameworks
Flexible, adaptable and creative in solving challenges and with strong integrity and honesty
You must be a UK citizen, hold a full valid UK driving licence, be able to undertake shift work and be emotionally resilient and physically fit.
Benefits
As well as a chance to help communities across the UK and a competitive starting salary, you'll receive a Civil Service Pension with employer contribution rates from 26.6%, flexible working options and a culture encouraging diversity and inclusion. These roles also attract an allowance of up to 49% of your salary to compensate for shift and out of hours working. This is paid on top of your monthly salary.
Interested? Find out more and apply now
https://careers.homeoffice.gov.uk/news/ie-cfi-ice-feb23&utm_source=NotGoingToUni&utm_medium=Email&utm_campaign=33_A060_CriminalInvestigators_ImmigrationOfficers&utm_term=1x1&utm_content=ImmigrationEnforcement_HTML
Work Experience
Summer Internship Scheme at Royal Berkshire Fire and Rescue Service (RBFRS)
An exciting opportunity has arisen for young people aged 16 and 17 years, that live in Berkshire.
As part of our commitment towards being a more inclusive Service, we are offering five internship positions to 16 and 17 year old residents of Berkshire who are from ethnic backgrounds that are currently under-represented within our Service. This is the second year that we are running this internship scheme, following a successful opening year in 2022. It is a paid internship and will give students a fantastic opportunity to begin developing their workplace skills and discover the opportunities available in a modern fire and rescue service, at the stage when they may be beginning to think about their future careers.
The internship will last for five weeks over the course of the summer holidays, from Thursday, 13 July to Friday 18, August. During their time on the scheme, interns will have the opportunity to meet new people, develop key transferable skills for the future, including communication and teamwork, and also receive career development sessions and workshops. They will follow an exciting, tailored programme of activity, including tasks to complete in each department, as well as weekly visits to other operational fire stations across the county. In addition, they will also have access to a mentor within the Service, who can provide advice and support.
We are now accepting applications for this year's scheme, (please may you display the attached poster), if you have any questions or feedback, please contact Fayth Rowe, Summer Internship Project Lead, via email at rowef@rbfrs.co.uk. I believe that it will be an excellent opportunity for young people and look forward to welcoming our new interns this summer.
Please see letter attached at bottom or article for full details.
NHS Allied Healthcare Work Experience - Sunday 2nd April.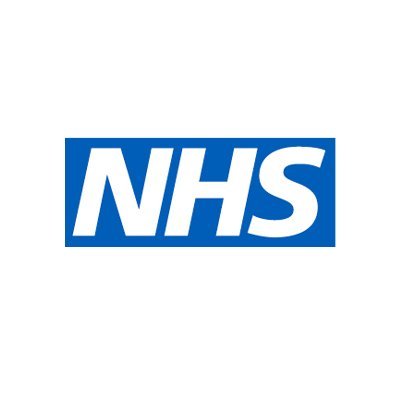 Help your students explore the exciting world of healthcare. Whether your students are considering nursing, medicine, or any other healthcare profession, this work experience is vital to gain valuable insight to help them make an informed decision!

Registration Link: https://alliedhealthmentor.org/product/live-virtual-work-experience-programme/

During the work experience day, students will follow 2 patients from their initial presentation to recovery. They will gain a unique insight into how patients interact with a variety of healthcare professionals and what it's like to work in an NHS multidisciplinary team. This includes:
Nursing
Midwifery
Paramedicine
Physiotherapy
Occupational Therapy
Dietetics
Radiography
Prosthetics and Orthotics
Speech and Language Therapy
Pharmacy

Attendees will have the opportunity to interact with healthcare professionals throughout each day. This will empower students to make informed career decisions and demonstrate their commitment to healthcare in their UCAS applications. Once they've registered, students will be emailed links to their virtual work experience portals.

Students are awarded a Work Experience Certificate for every session they complete. Those who complete the full 5-month programme will be awarded a Highly Commended Reference from the Presidents of Allied Healthcare Mentor. These are fantastic additions to their CVs!

Students can register individually at any time throughout the 5-month programme using the link below. We recommend booking early to gain as much out of this programme as possible. Places are £10 a session to cover administrative and technological costs.
https://alliedhealthmentor.org/nhs-healthcare-careers-virtual-work-experience/
Investin:
STEM & Medicine Summer Experiences: For Ages 12-18
In world-class hospitals and industry sites across London
Do your students want to experience life in the fast-lane of a STEM or Medicine-related career next summer? We have partnered with world-class professionals across 10 STEM industries to create the most immersive and exclusive work experience activities that your students can find this summer.
The ultimate internship: experience emergency medicine in theatre; explore a Boeing 747 jet with aerospace engineers; work with psychologists in a clinic; analyse fingerprints and, blood splatter on a crime scene. And much, much more!
Ages 15 – 18 Years old: https://investin.org/collections/stem-medicine-summer-experiences-ages-15-18?utm_source=UK+SCHOOLS+MASTER&utm_campaign=ed74791264-bankersschoolmar_COPY_01&utm_medium=email&utm_term=0_bfccb03bbd-ed74791264-137653699&mc_cid=ed74791264&mc_eid=37ce71523c
Ages 12-14 Years old: https://investin.org/collections/4-stem-medicine-summer-experiences-ages-12-14?utm_source=UK+SCHOOLS+MASTER&utm_campaign=ed74791264-bankersschoolmar_COPY_01&utm_medium=email&utm_term=0_bfccb03bbd-ed74791264-137653699&mc_cid=ed74791264&mc_eid=37ce71523c
Institute of Mechanical Engineers: Work Experience
This programme will cover everything from an introduction into the different disciplines of mechanical engineering, all the way to how mechanical engineers are working to save lives and our planet! You'll have the chance to take part in some great quizzes and amazing activities, and you'll even have the chance to speak to leading industry experts along the way!
The highest-performing students will win tickets to attend the largest Engineering student competition at Silverstone this summer, Formula Student.
https://www.imeche.org/events/formula-student
Read more here: https://www.springpod.com/virtual-work-experience/mechanical-engineering-virtual-work-experience
EDT: Year in Industry (YINI) Placements Open Day
EDT Year in Industry (YINI) Placements programme is a free service helping to place school leavers and undergraduates with companies across the UK every year. The programme lasts for 10 -12 months (typically 12 months) and is a paid placement. If you are a school leaver looking for a year's work experience prior to going to university or as a year to help decide on the future direction of your career - be that higher apprenticeship, university or work join this FREE session to find out more about the Year in Industry programme and how it can help you to find a paid work placement to enhance your skills and gain experience and professional development. You will also have the opportunity to ask questions to Placements Team and YINI Ambassadors via a live Q&A chat.
Register here: https://us06web.zoom.us/webinar/register/WN_kPvlC3PBRmW5wanieUFpdQ
College Information
Reading & Bracknell College - Open Events
Our Spring Open Events were very busy and well attended – thank you for encouraging your students to come along and see our facilities! The next Open Events will take place on the following dates:
Reading College: Wednesday 26 April (16:30-19:30)
https://reading.activatelearning.ac.uk/events/detail/reading-college-summer-open-event/
Bracknell & Wokingham College: Wednesday 10 May (16:30-19:30)
https://bracknell.activatelearning.ac.uk/events/detail/bracknell-and-wokingham-college-summer-open-event-2/
Basingstoke College of Technology
Open Event 2nd of May 4:30-7pm
Apprenticeship Fair 19th June 4:30-7pm
University Information
Solent University
Business and law taster day and career conference
Tuesday 25 April 2023, 9.30am to 3pm.
This hugely popular annual event returns for year 12 learners interested in business, law and accountancy. The day will include:
Interactive taster sessions
Campus tours
Advice on applying to university.
Guest speakers:
Laura Read, General Manager, West Quay Shopping Centre
Richard Hall, Head of Tax South Region, KPMG Accountants
Lou Earp, Corporate Recruiter, Dutton Gregory Solicitors.
Looking for a career in maritime?

Unsure of what a maritime cadetship involves? Our Warsash Maritime School site explains how to embark upon a career at sea and the great opportunities it offers to a young person. https://maritime.solent.ac.uk/?utm_source=Southampton%20Solent%20University&utm_medium=email&utm_campaign=13815490_Schools%20and%20Colleges_monthly%20newsletter_John%20W_with%20names_March%2023&utm_content=WMS&dm_i=24FD,8843M,SC6E16,XRHTM,1
And if your students want to know more, they are welcome to our Careers in Maritime virtual open day on Saturday 13 May 2023. https://www.solent.ac.uk/open-days/cadetship-open-days?utm_source=Southampton%20Solent%20University&utm_medium=email&utm_campaign=13815490_Schools%20and%20Colleges_monthly%20newsletter_John%20W_with%20names_March%2023&utm_content=OD%20maritime%20virtual&dm_i=24FD,8843M,SC6E16,XR438,1#3c24ff42-bc0e-407f-b32e-a7002c112e3a
Newcastle University: Get Ahead
Get ahead on your journey to higher education with Newcastle University. Apply for either, their in-person or virtual event for LVI pupils now. This is your opportunity to learn some new skills, meet some current students, and explore Newcastle's campus.
In Person & Virtual :https://belong.ncl.ac.uk/getahead?utm_campaign=schools_2023_pre-app&utm_medium=email&_hsmi=249290916&_hsenc=p2ANqtz--vpg0UQIxnnFBVY5fqYBGZkcuY8_uhO8Xf3Tz_jtwR0TCU9M9TFPHLE43U502nv0RhraLuekBua-8emEoYZbilqJwg8HiZEGztZTVBXhIdOGa2Zag&utm_content=249290914&utm_source=hs_email
SOAS University of London (School of Oriental & African Studies): On Demand Taster Day
On the SOAS on-demand hub, their academics introduce you to their specialist subjects with a range of taster lectures from across departments such as anthropology, development studies, law and languages. You can discover your perfect course, take a virtual stroll around their central London campus and hear what make SOAS so unique.
Read more here:
https://www.soas.ac.uk/on-demand/undergraduate
Aston University (Birmingham): Business Taster Sessions
The subjects within Business are many and diverse, and it can be difficult to decide which is the right subject for you. These taster sessions are designed to give you an insight into a variety of these subjects to help you plan for the future. The Business Taster Sessions include:
Business Management and Human Resources Taster Day
https://www.eventbrite.co.uk/e/aston-business-school-business-management-and-hr-taster-day-tickets-450753745587
Business Enterprise Development and Marketing Taster Day
https://www.eventbrite.co.uk/e/aston-business-school-business-enterprise-and-marketing-taster-day-tickets-450803544537
EDT Industrial Cadets: Virtual Insight into University
Insight into University is a comprehensive on-line course allowing you to experience STEM studies at university and the career opportunities that these subjects lead to. It will provide access to information on student life, STEM projects and activities set by leading UK universities and global STEM companies, first year undergraduate lectures, live interactive sessions with academics, admissions tutors, employers and current students.
https://www.canva.com/design/DAFchceKOTA/n8piWIcrvcoyxhivZuxbiA/view?utm_content=DAFchceKOTA&utm_campaign=designshare&utm_medium=link&utm_source=viewer
Gap Years
Quest: The Professional Diploma Programme
This programme is ideal if you are unsure which industry sector or job role you are interested in. This 9 month course covers a broad range of business topics, helps you develop the keys skills needed for today's job market and gain the confidence to embark on a successful career.
https://www.questprofessional.co.uk/professional-diploma-programme/
The Language Gap: The Perfect Gap Year
Gap Years are an exciting chance to take a break from study, to travel the world, expand your CV, learn a language and experience the world of work. Some people have mixed feelings about students taking time out, and The Language Gap could help to prove that it's time really well spent.