New Building Update
January 2019
In January 2019 we received news that we had secured funding for a new main school building to provide fantastic classroom facilities, an amazing library, an improved canteen with larger indoor and outdoor eating areas, a performance space with much needed tiered seating, flexible indoor fitness space, IT facilities, new Technology classrooms and workshops, a lovely reception area and improved outdoor areas.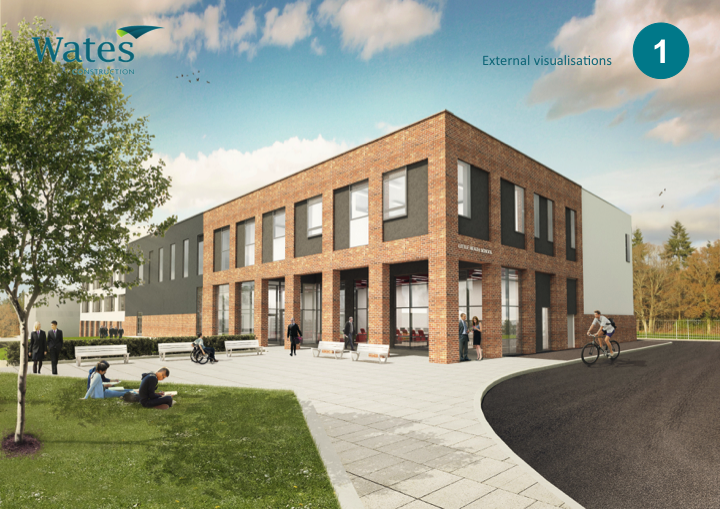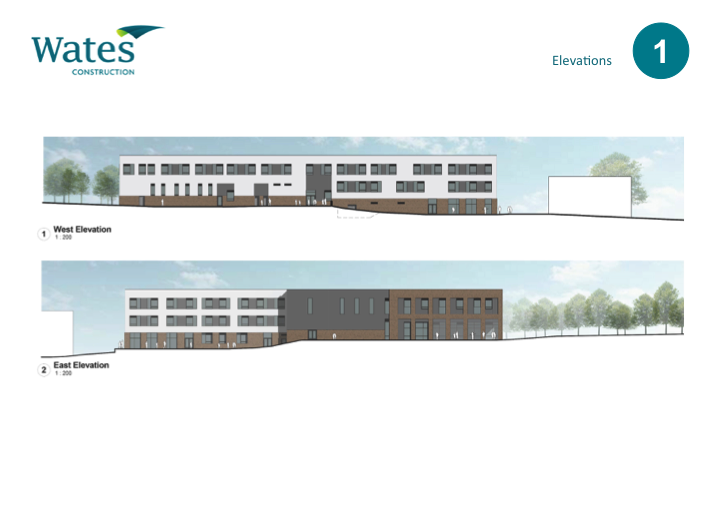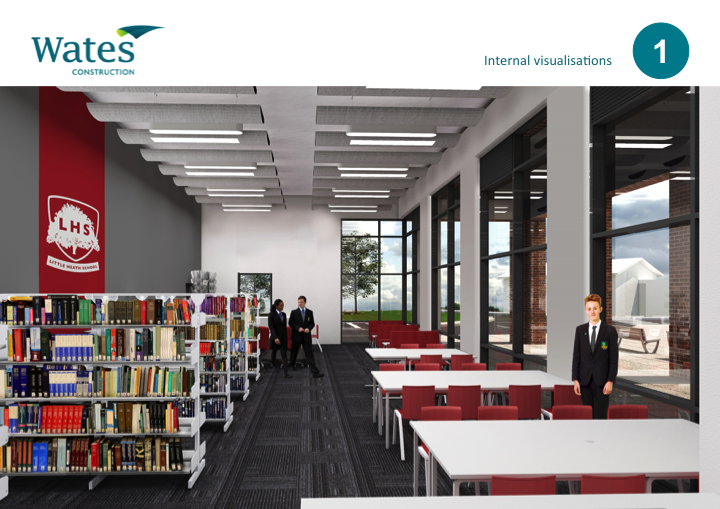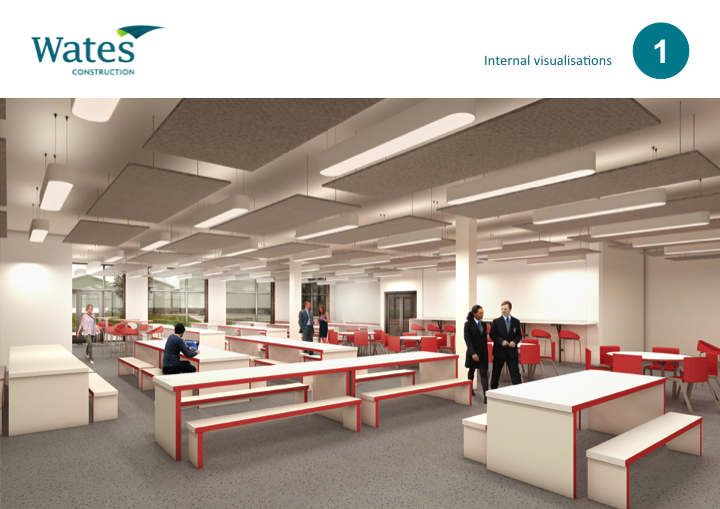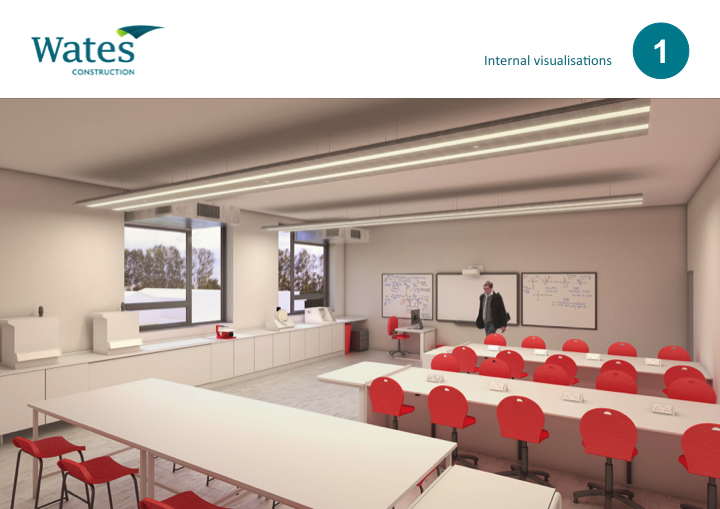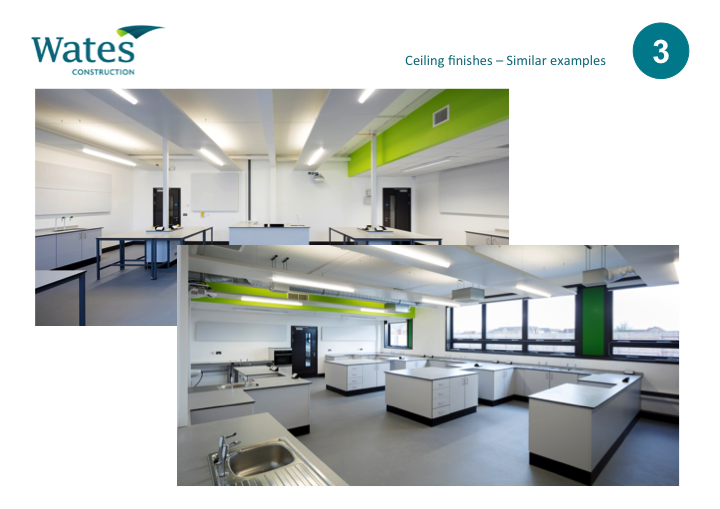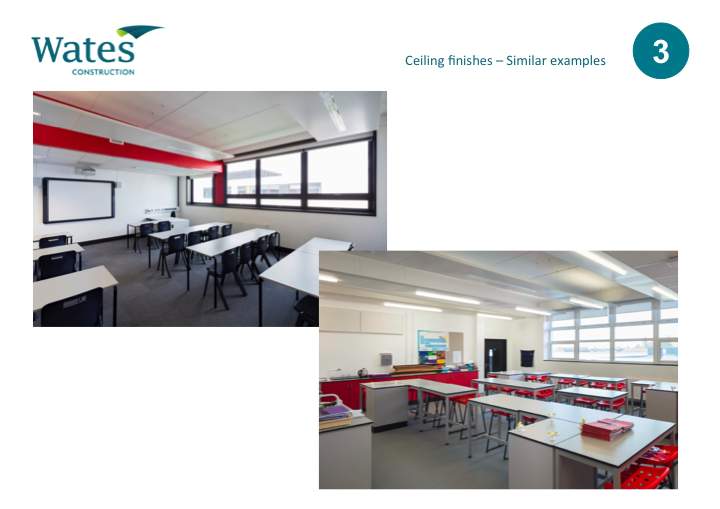 March 2019
In March 2019, the contract was signed and work on our fantastic new building began. This is a very significant and exciting project for us, which is being made possible by almost £15 million of investment from the Department for Education to cover the cost of construction. The planned 'moving in' date is the end of 2020.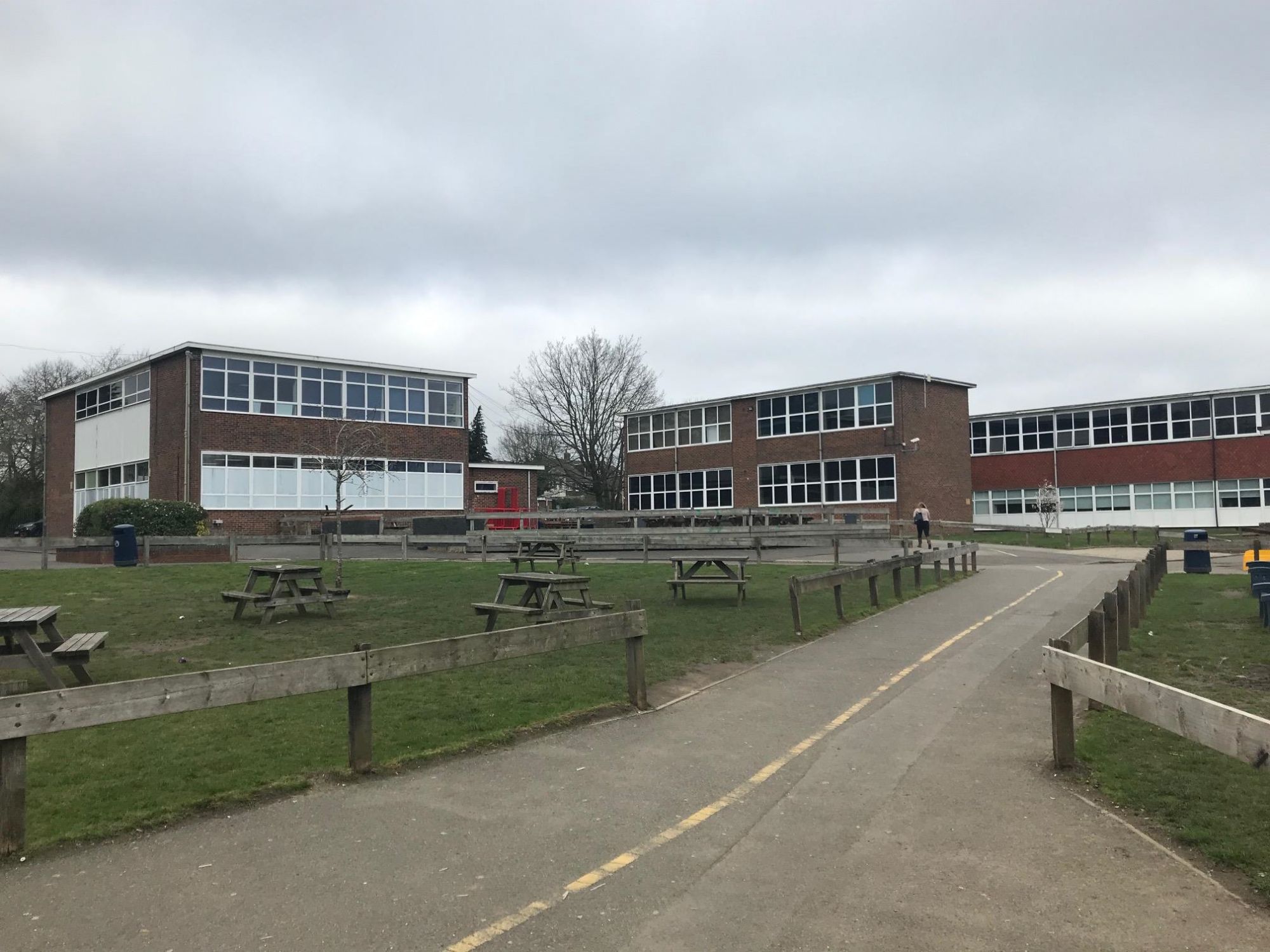 A Block and the old Sixth Form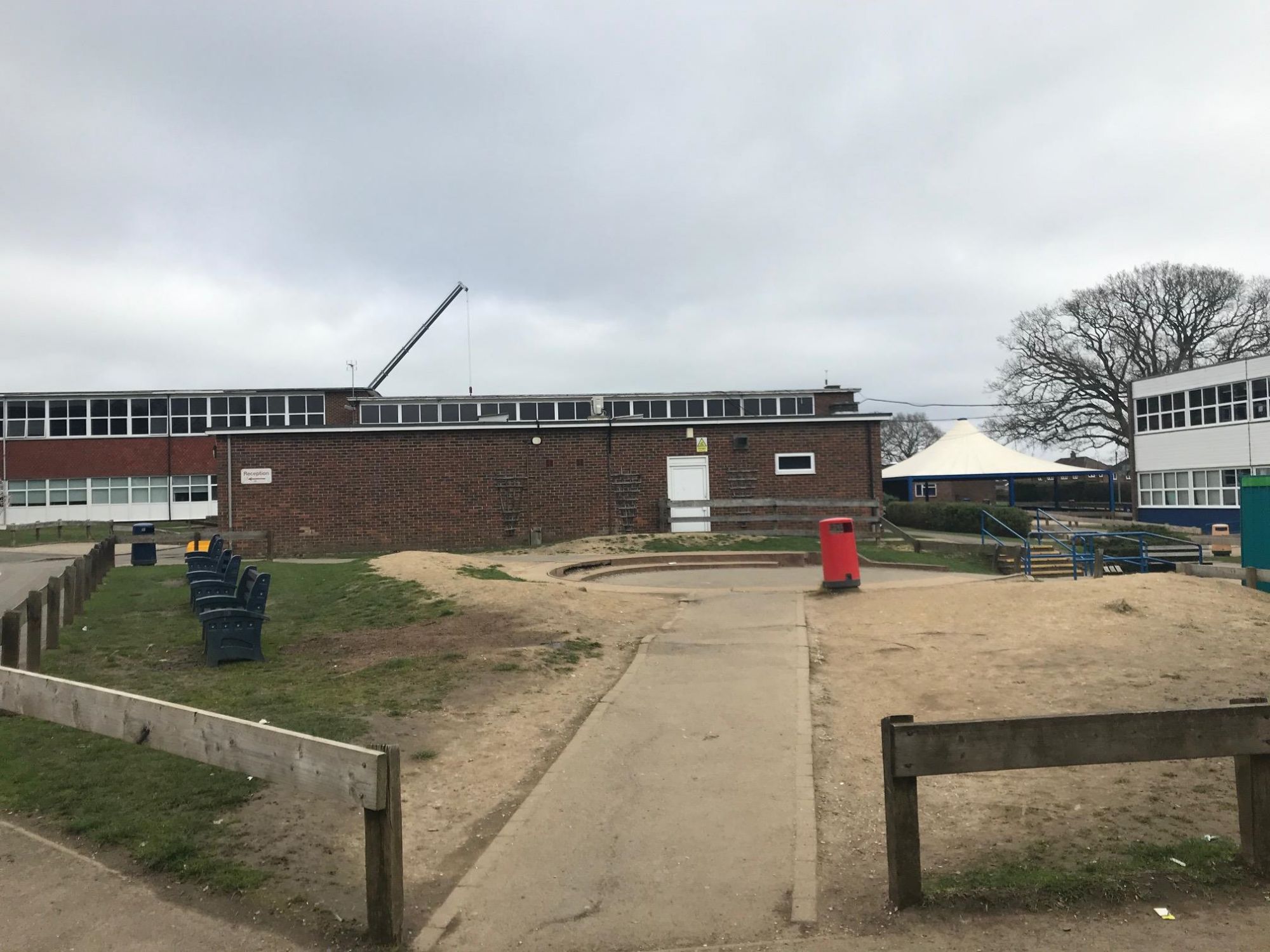 The Circle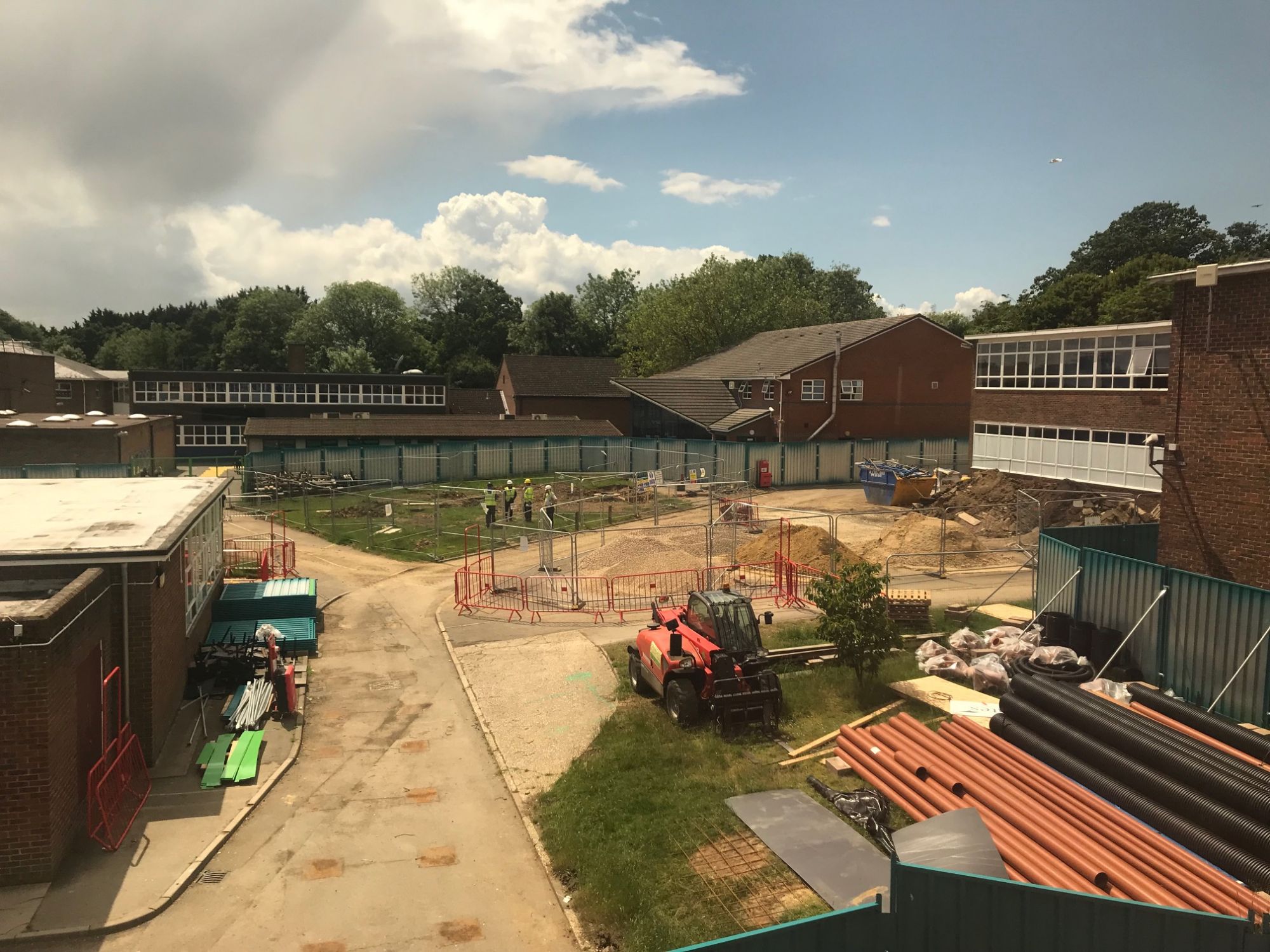 The building site in May 2019
Demolition of A Block in September 2019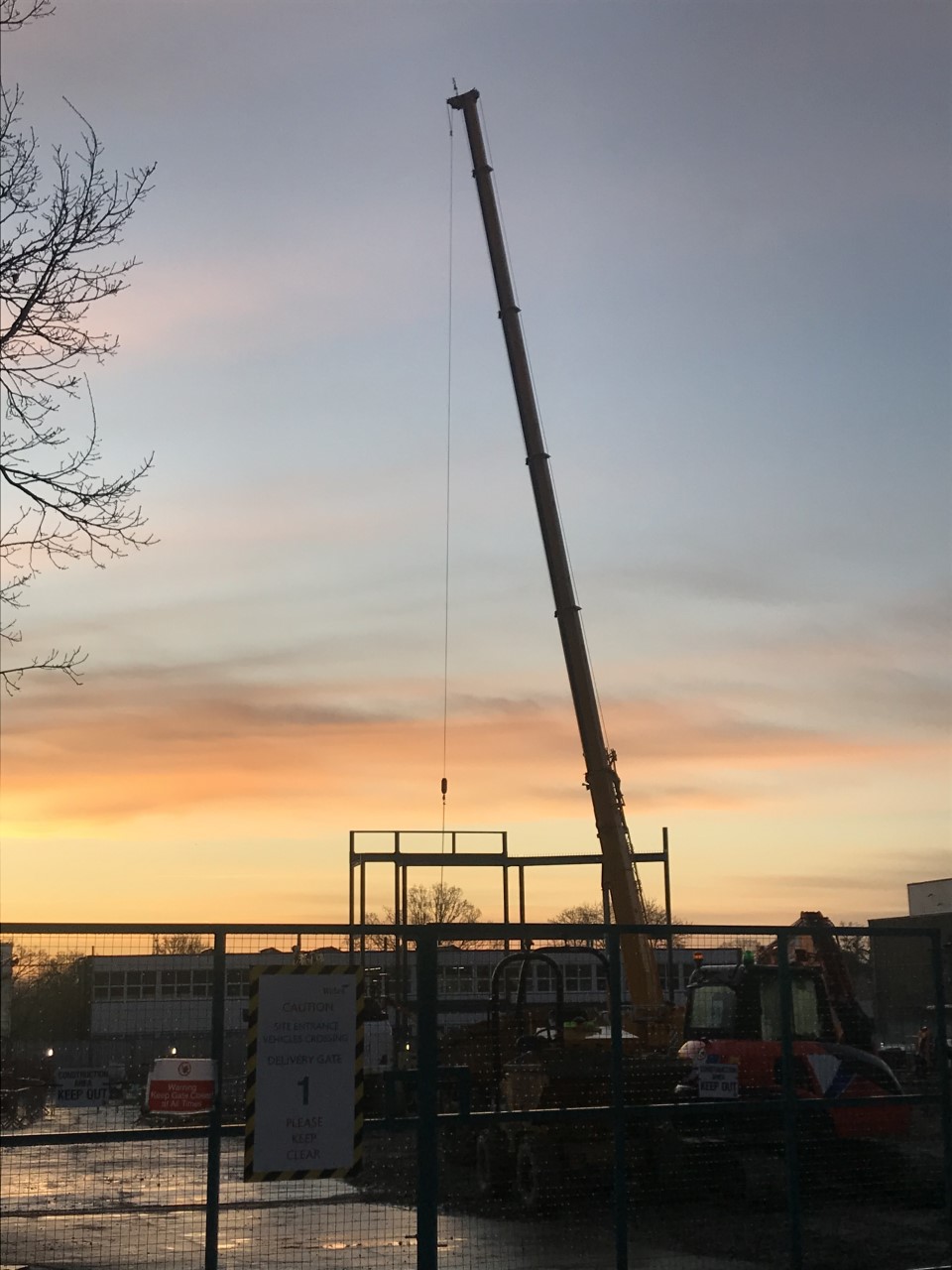 Steels start to go up December 2019...1 year to go!
March 2020 - lockdown begins!
In March 2020, a year after the contract was signed and work started, we hit the coronavirus pandemic and the school goes into lockdown! To begin with, work on the site had to stop, but over time things started moving again and at some pace!! With no (or few) students on site, and no exams, it meant the build could continue more quickly than expected.
June 2020 - six months to go!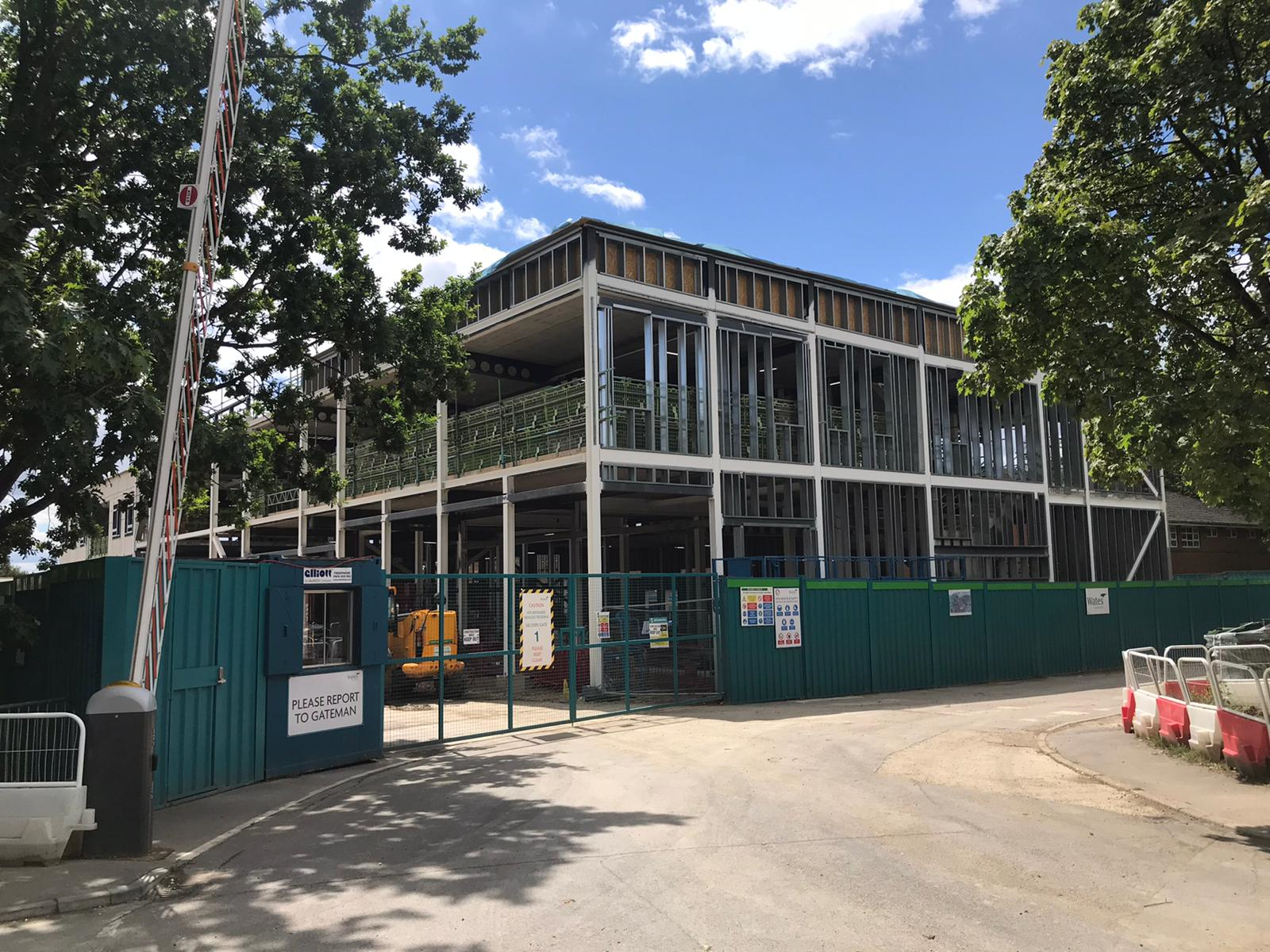 July 2020
December 2020
December has arrived and we are so close to having the new building open. Plans are in place for equipment and supplies to be moved over February half term.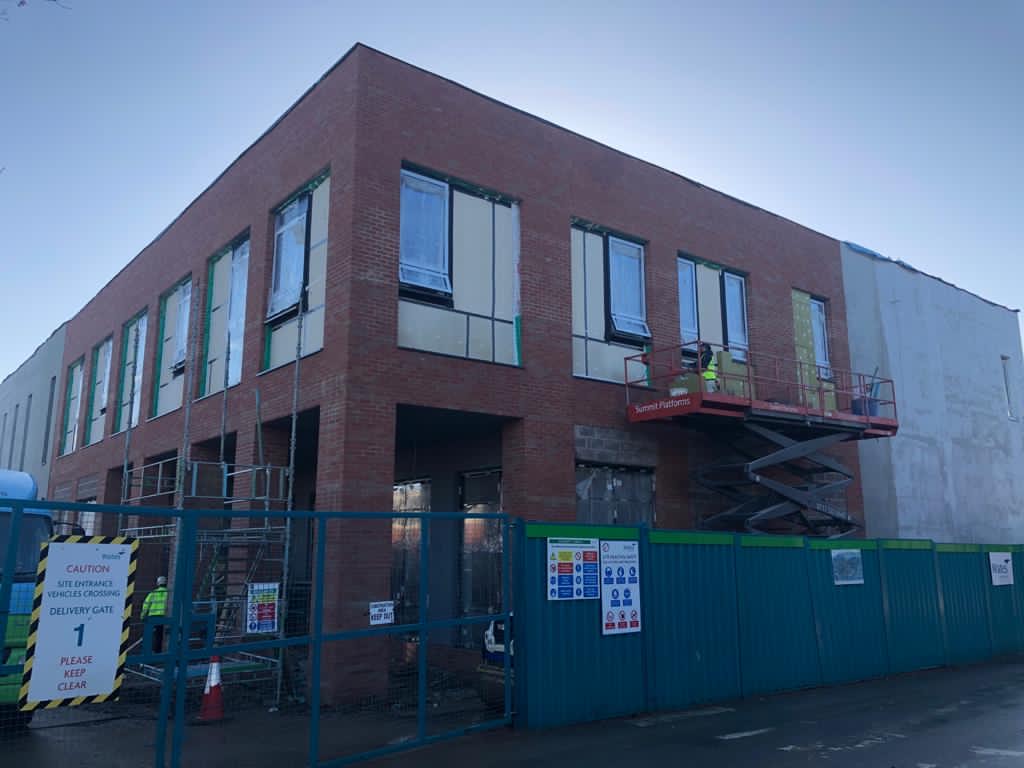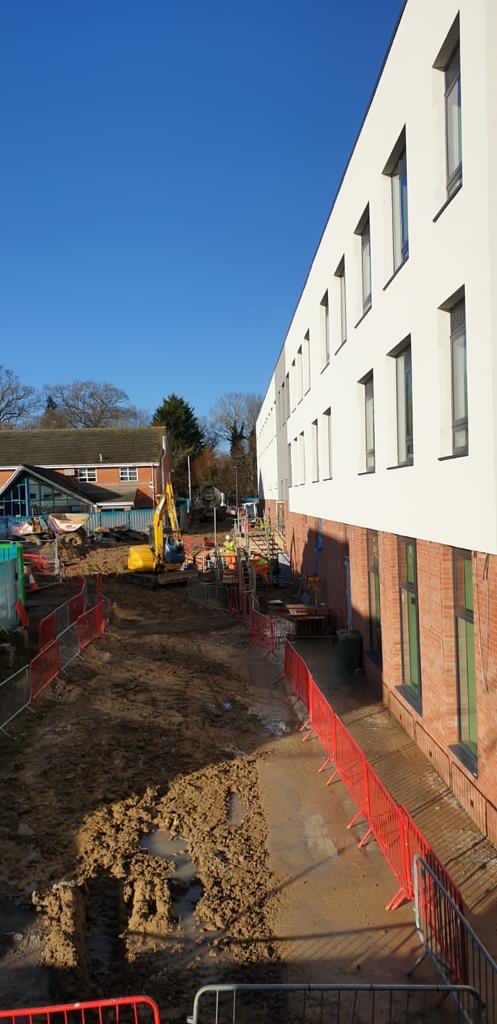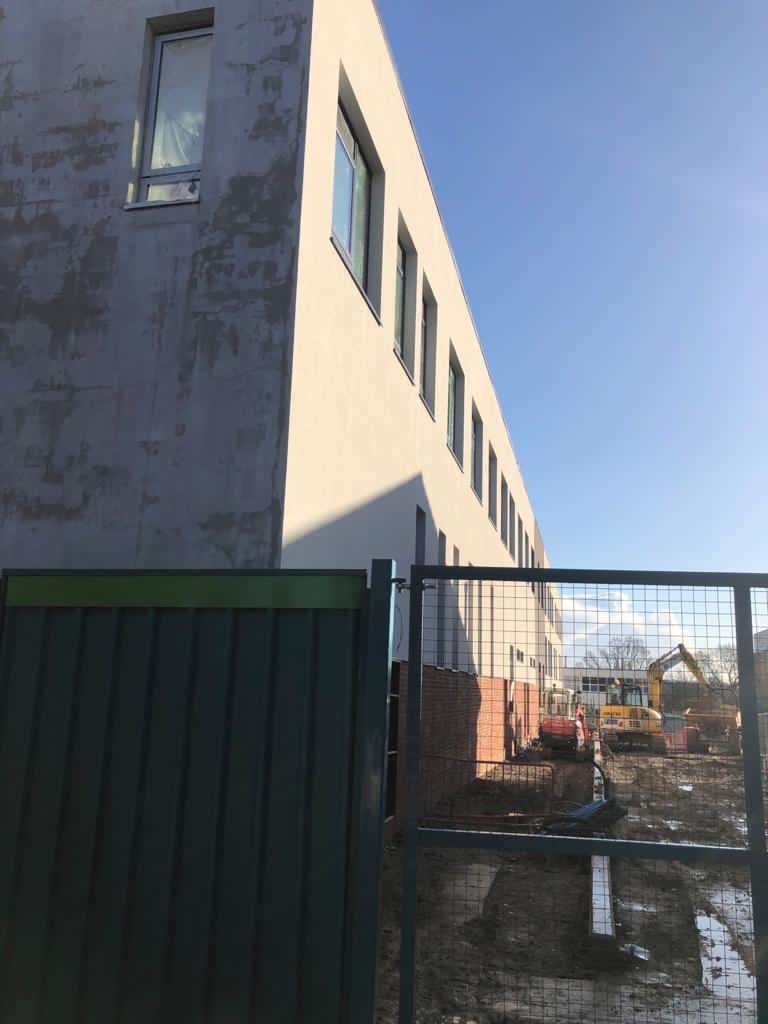 January 2021
With yet another national lockdown, plans to move over February half term have sadly been delayed. All focus is now to move in later in the Spring term...watch this space! We're hoping to get a sneak peek of the inside very soon.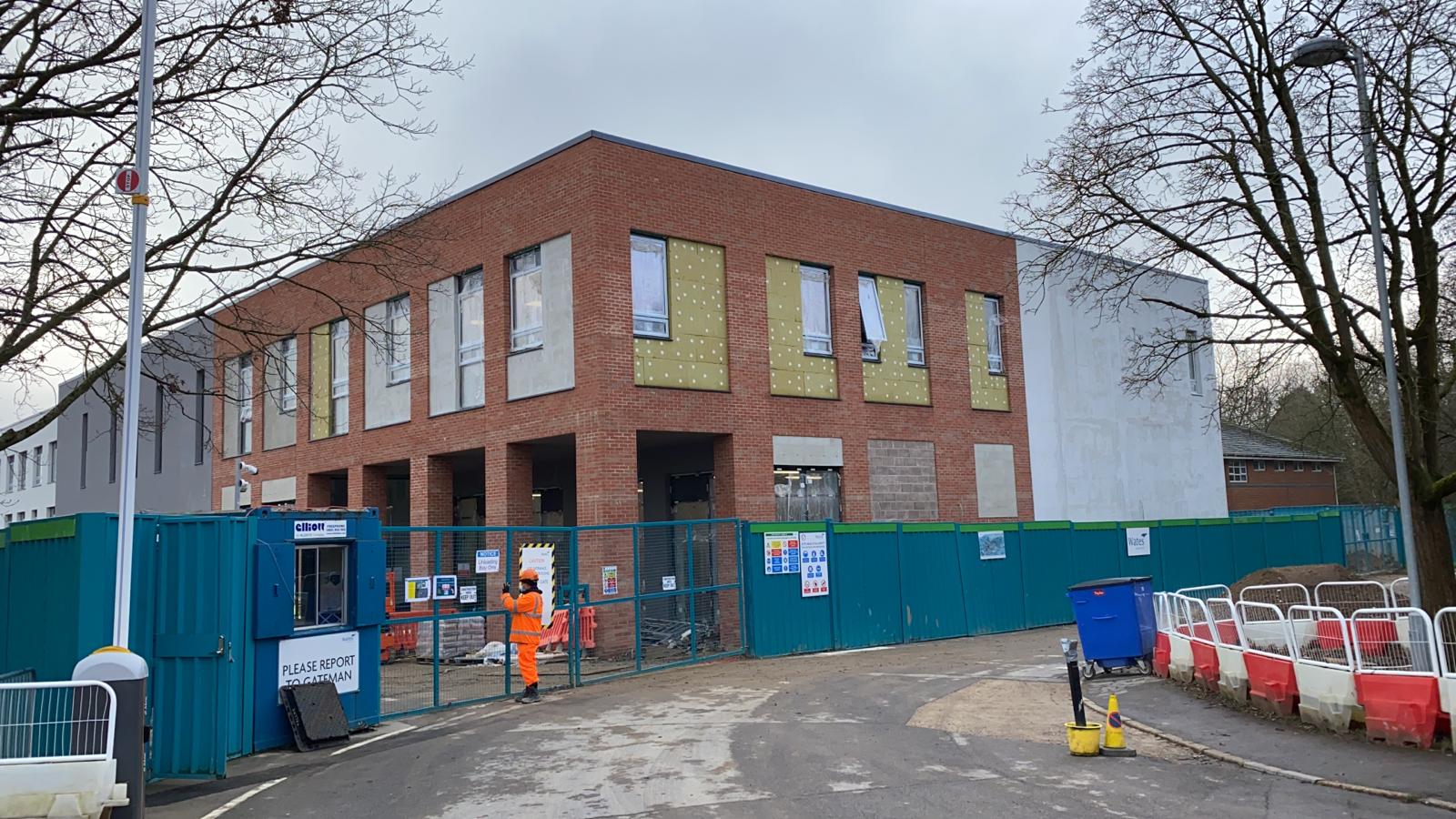 February 2021
We re now just weeks away from opening the doors to our brand new A Block. We are beyond excited to get settled in and start using some of the amazing new facilities. Here is a first glimpse of what it looks like on the inside...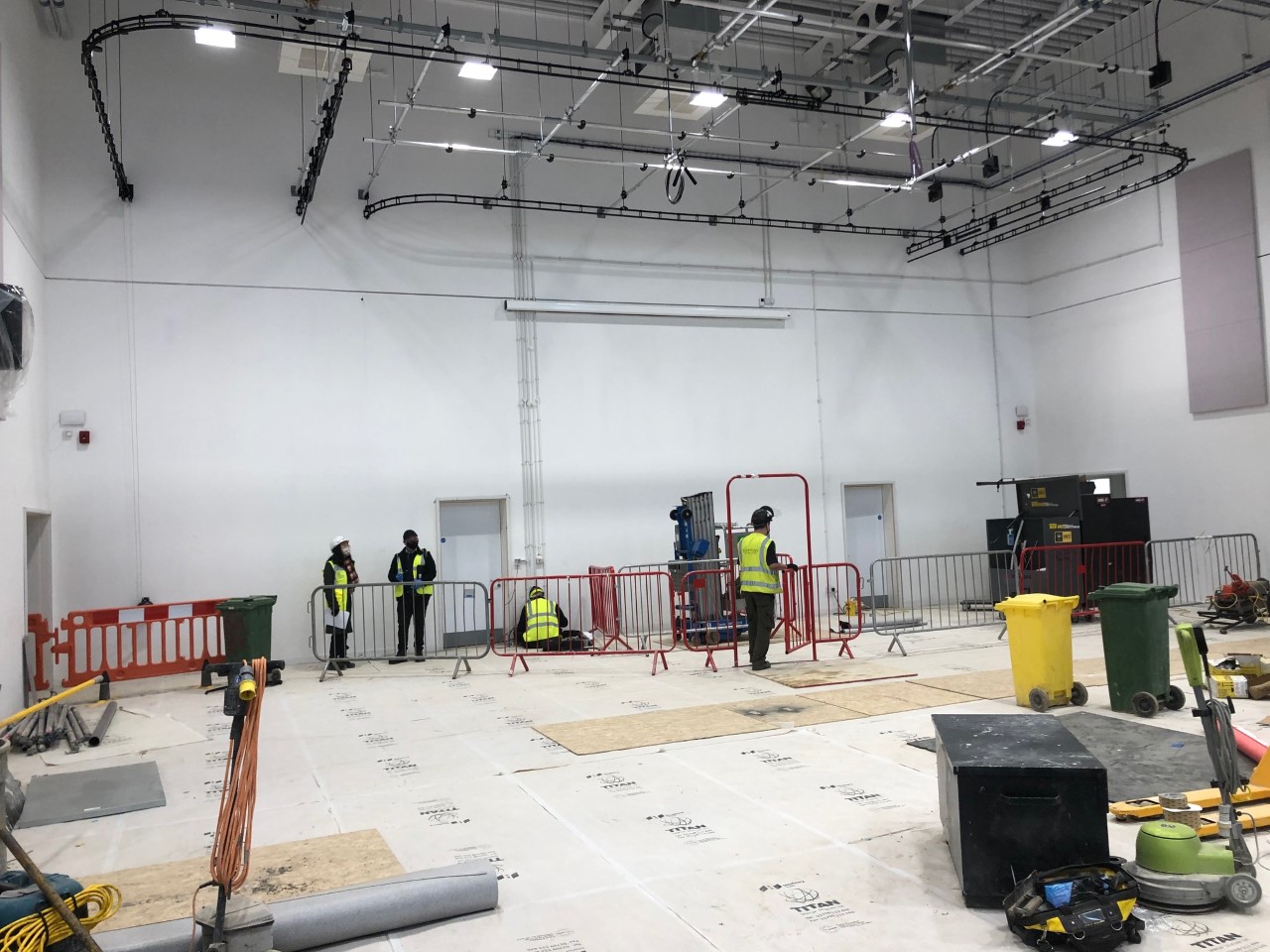 Main Hall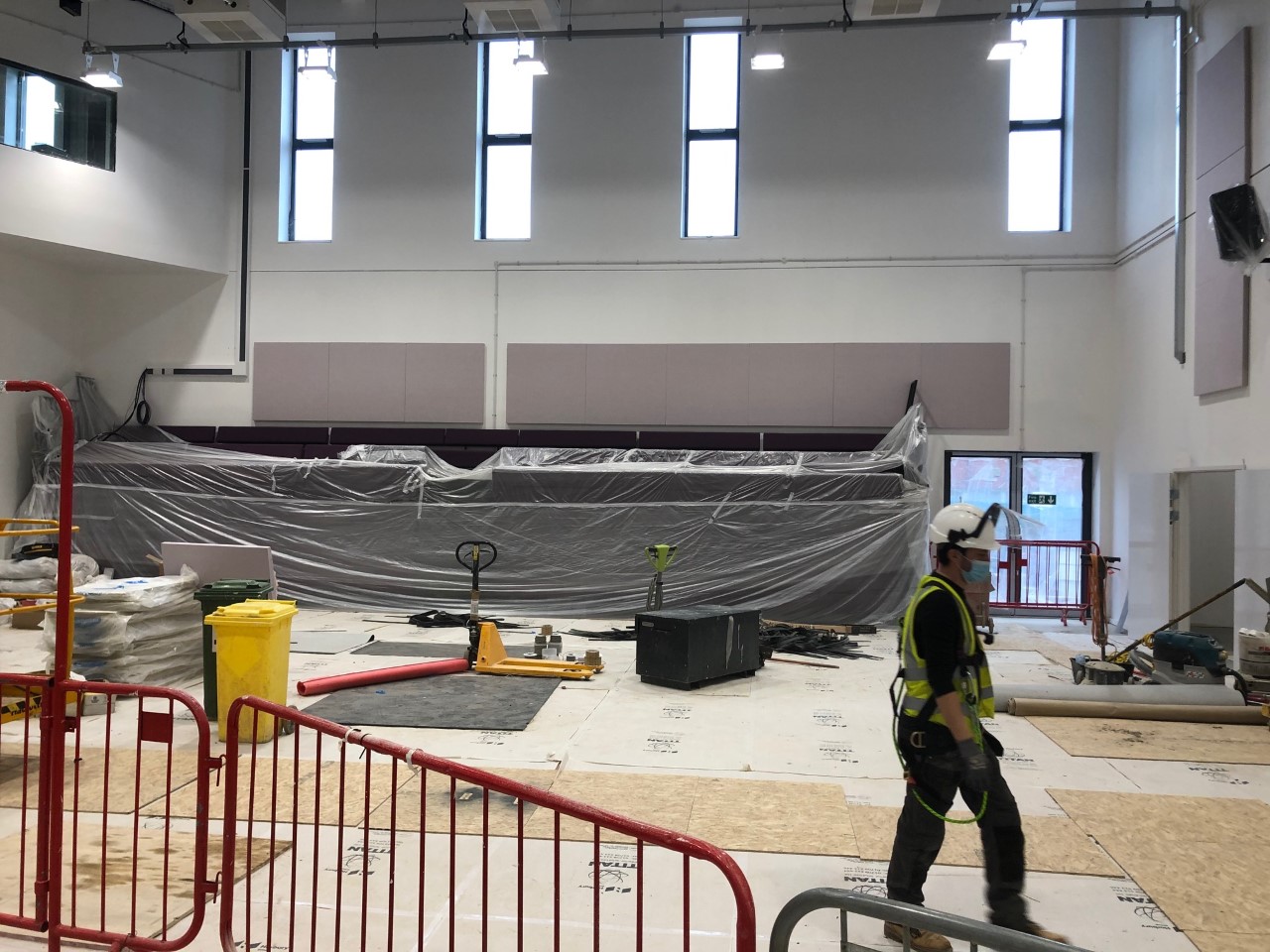 Main Hall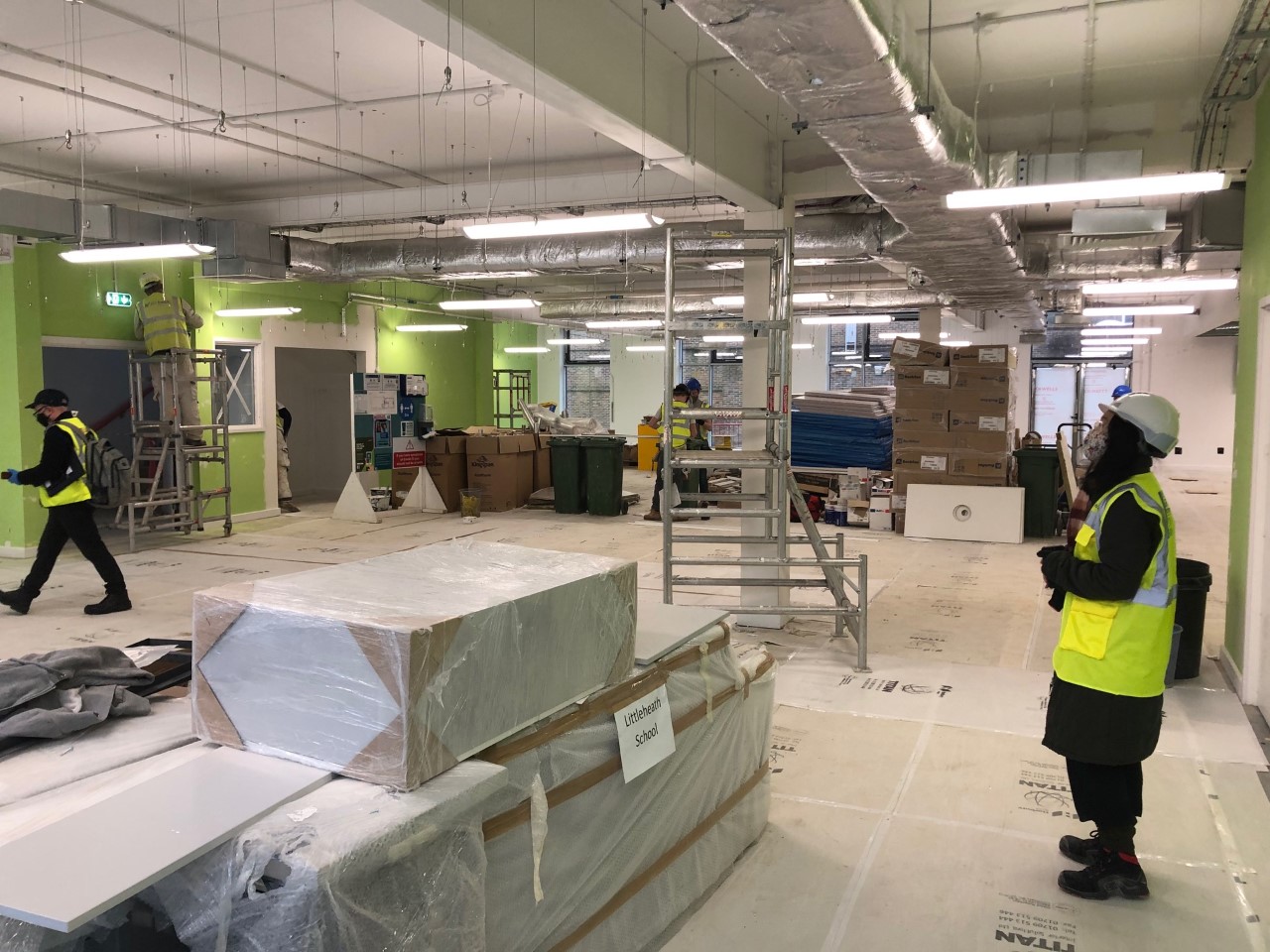 Dining area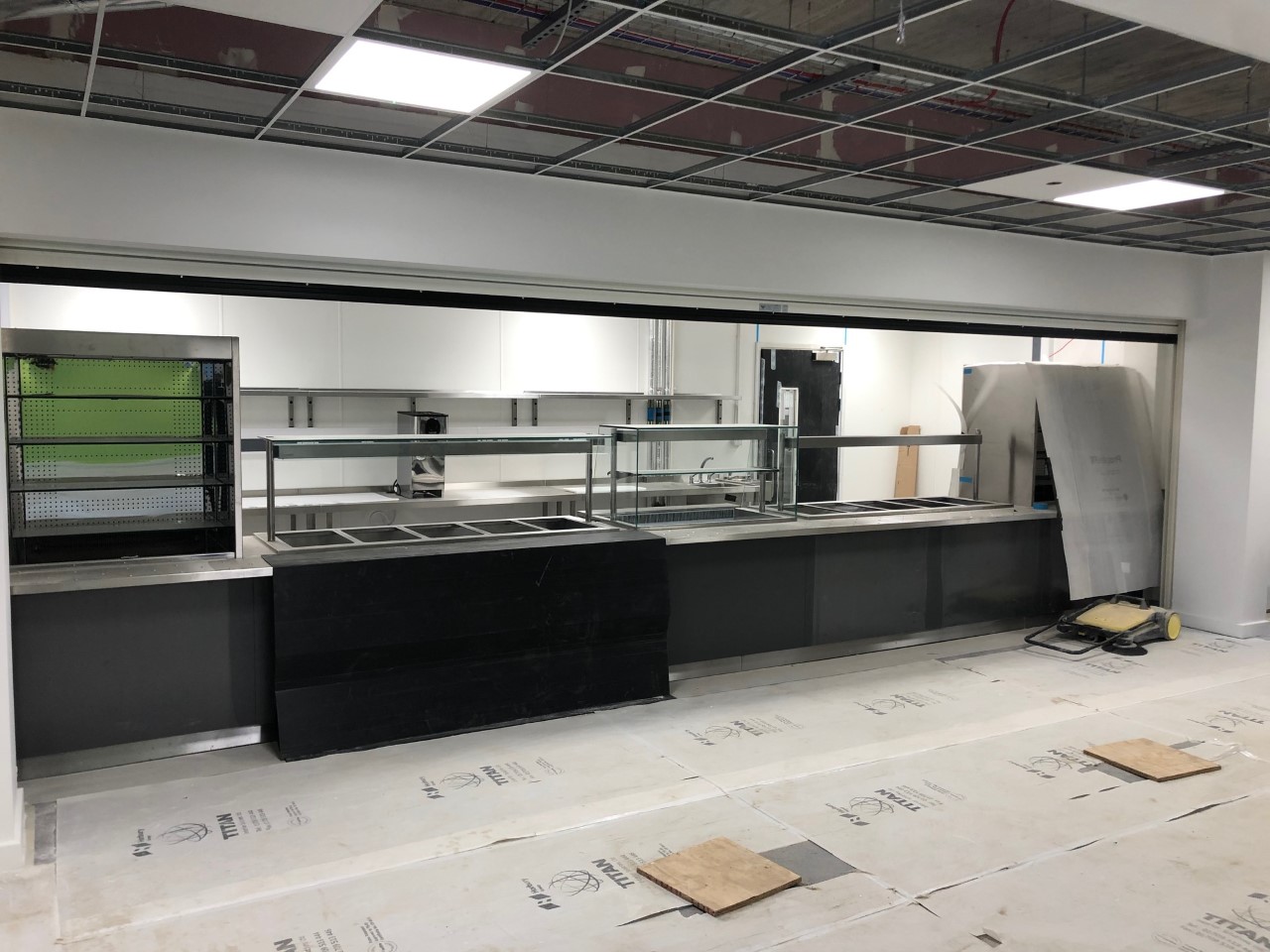 The serving area of the new canteen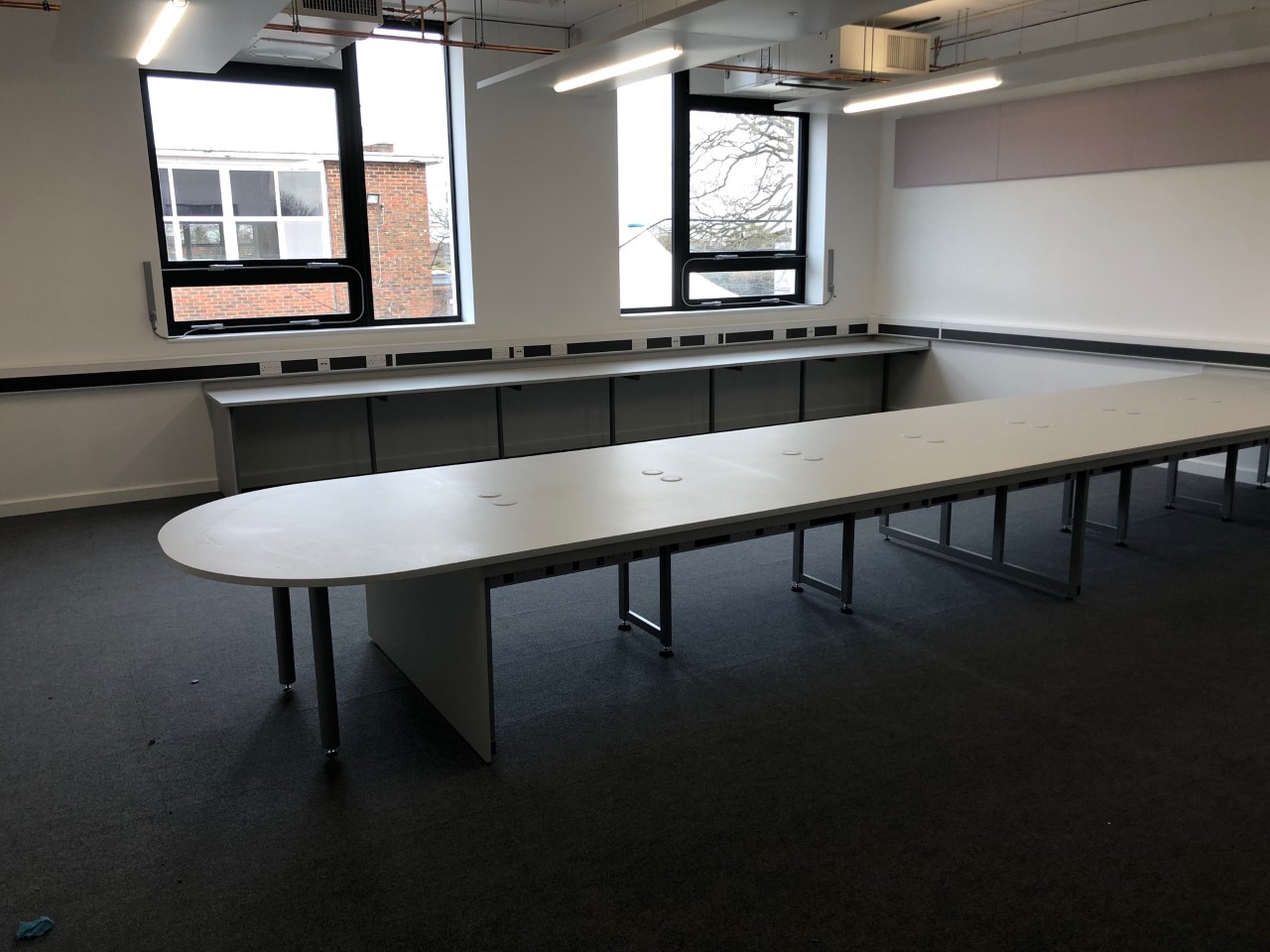 ICT Classroom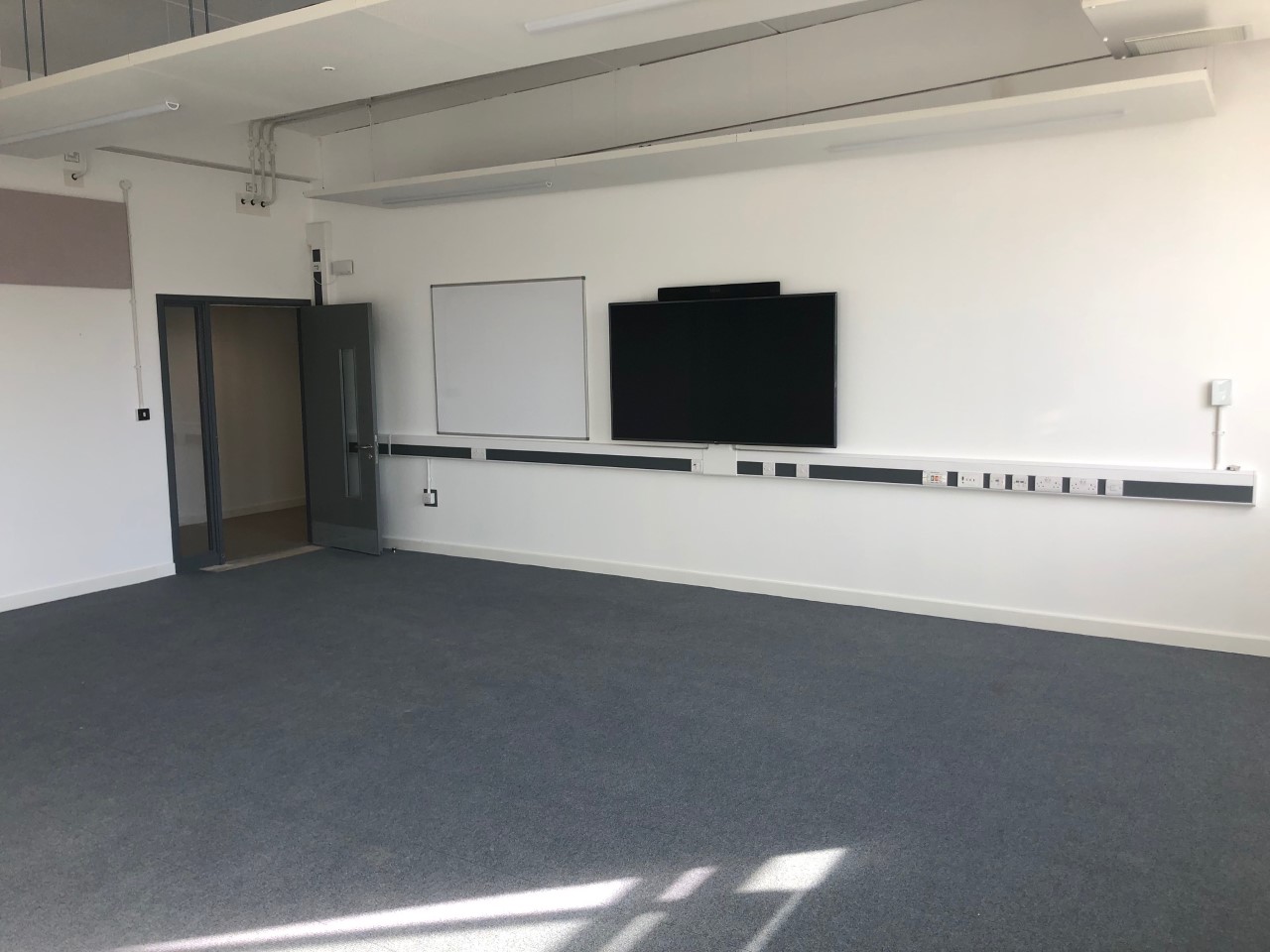 English Classroom
March 2021
We are officially moving in over the Easter holidays...now to get packed!
14 April 2021
We're in and isn't it fabulous! Not only do we have a stunning new entrance, right at the front of the school site, but the building is packed full of bright, light spaces; spacious classrooms; fully equipped technology spaces; high spec ICT suites; fabulous drama and performance areas; a brand new flexible gym; a light filled library and an amazing canteen which can seat up to 300.
We'll be posting more interior photos and an online launch video very soon...watch this space!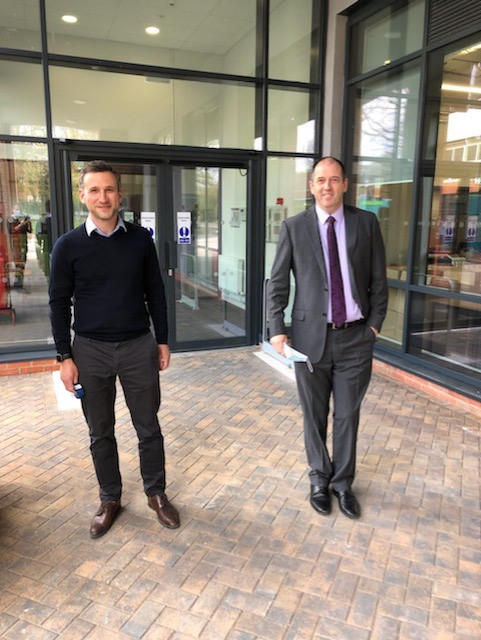 Nick Smout, Wates Project Director,
and Headteacher, Mr David Ramsden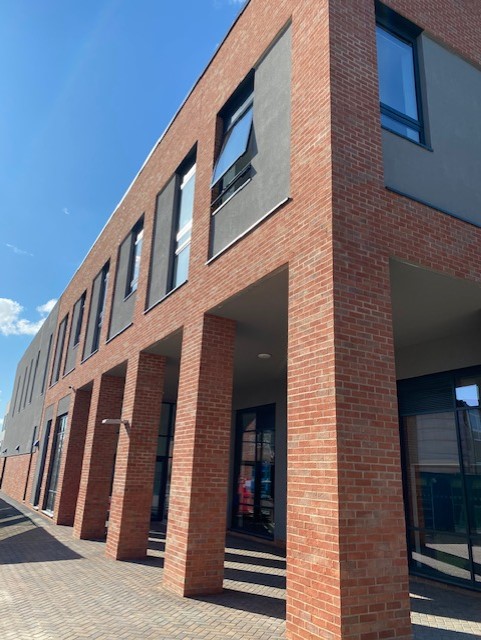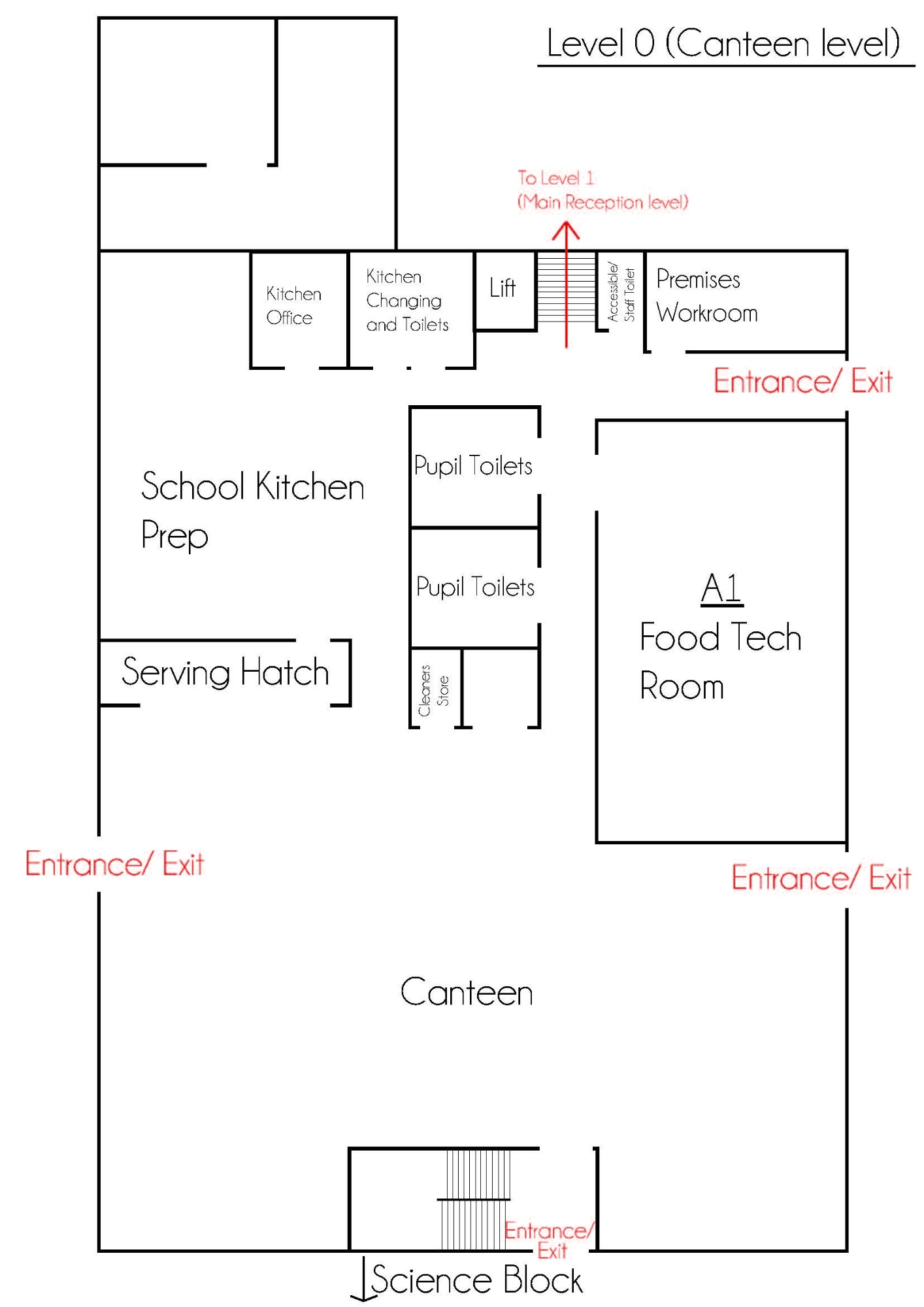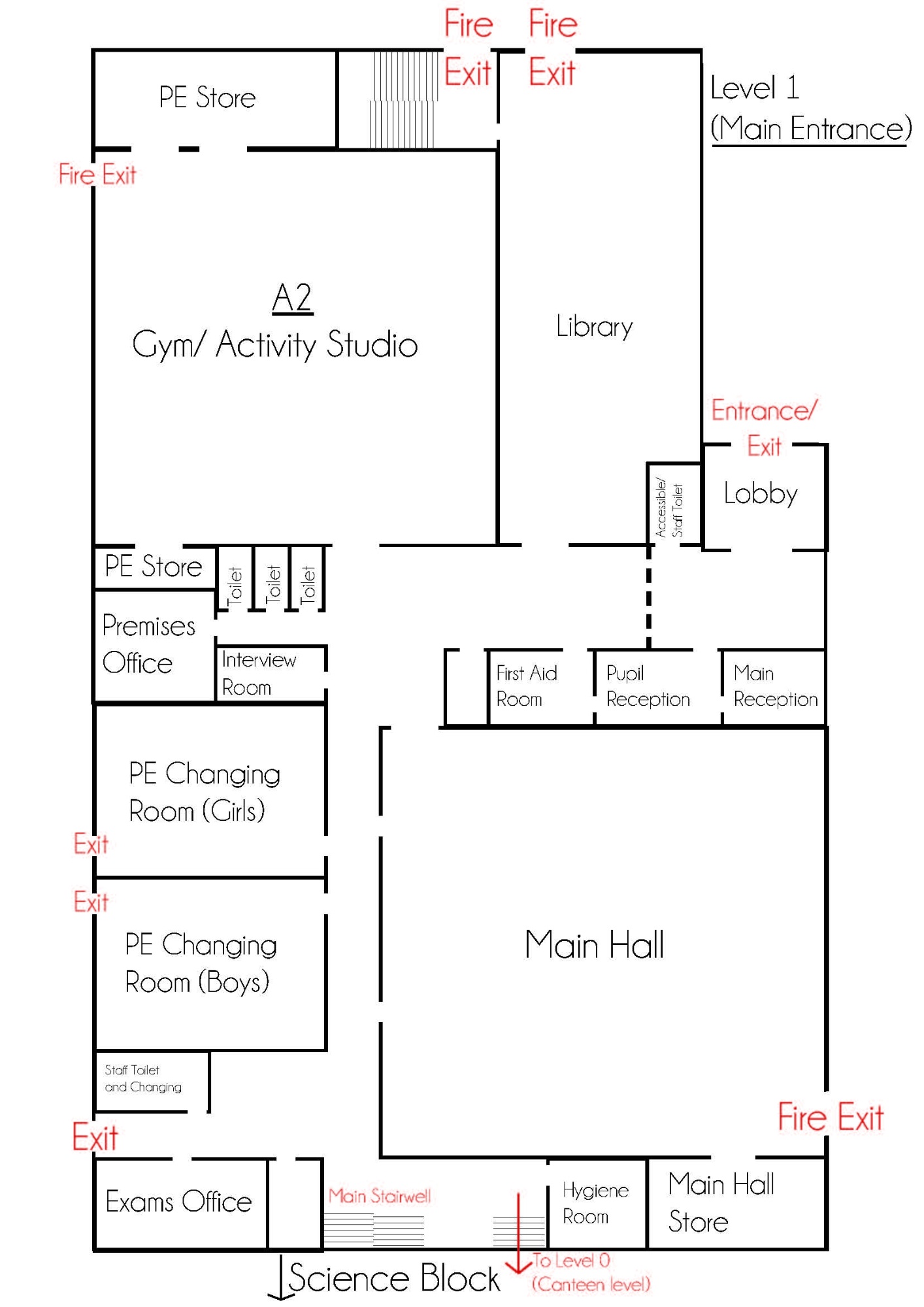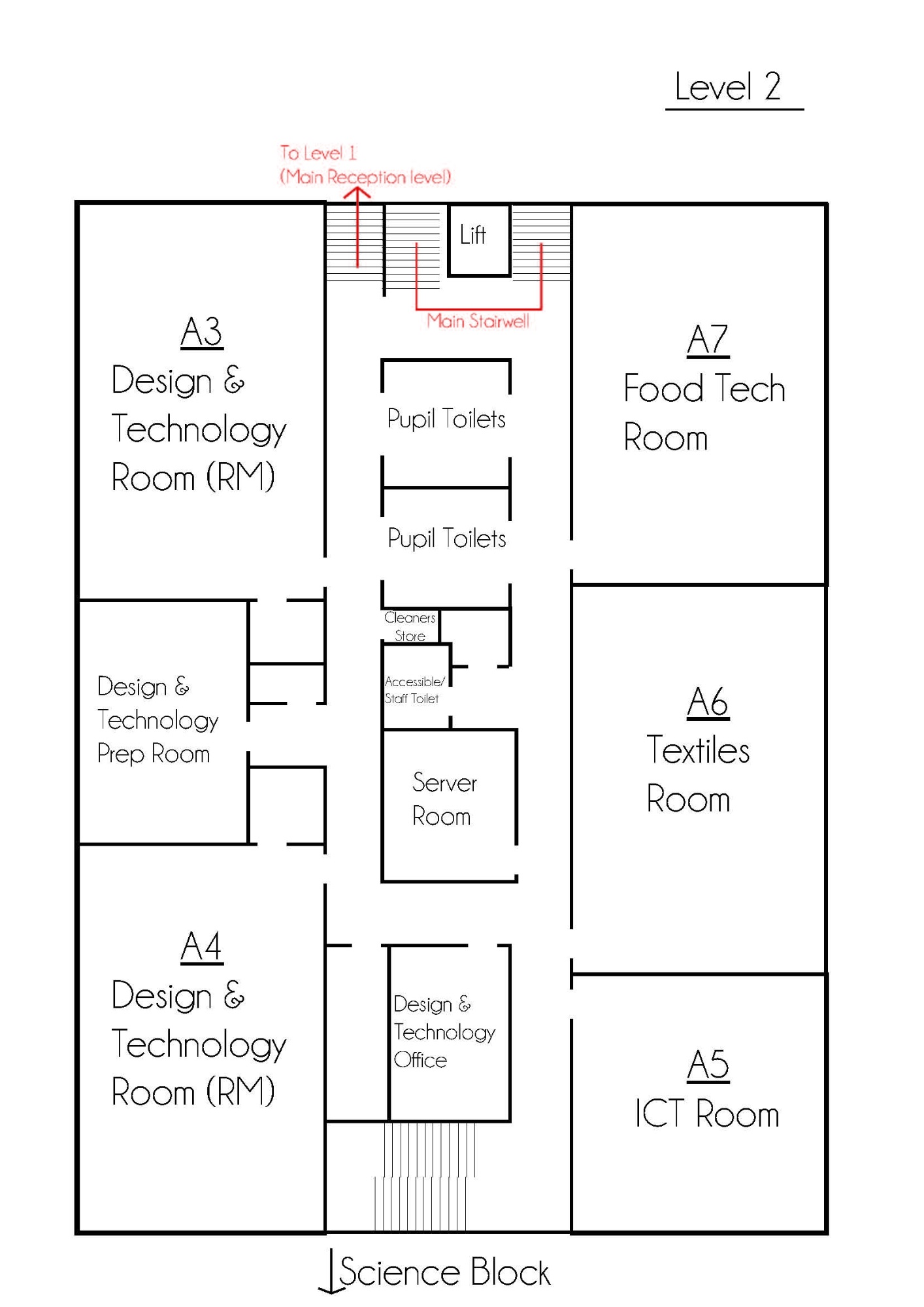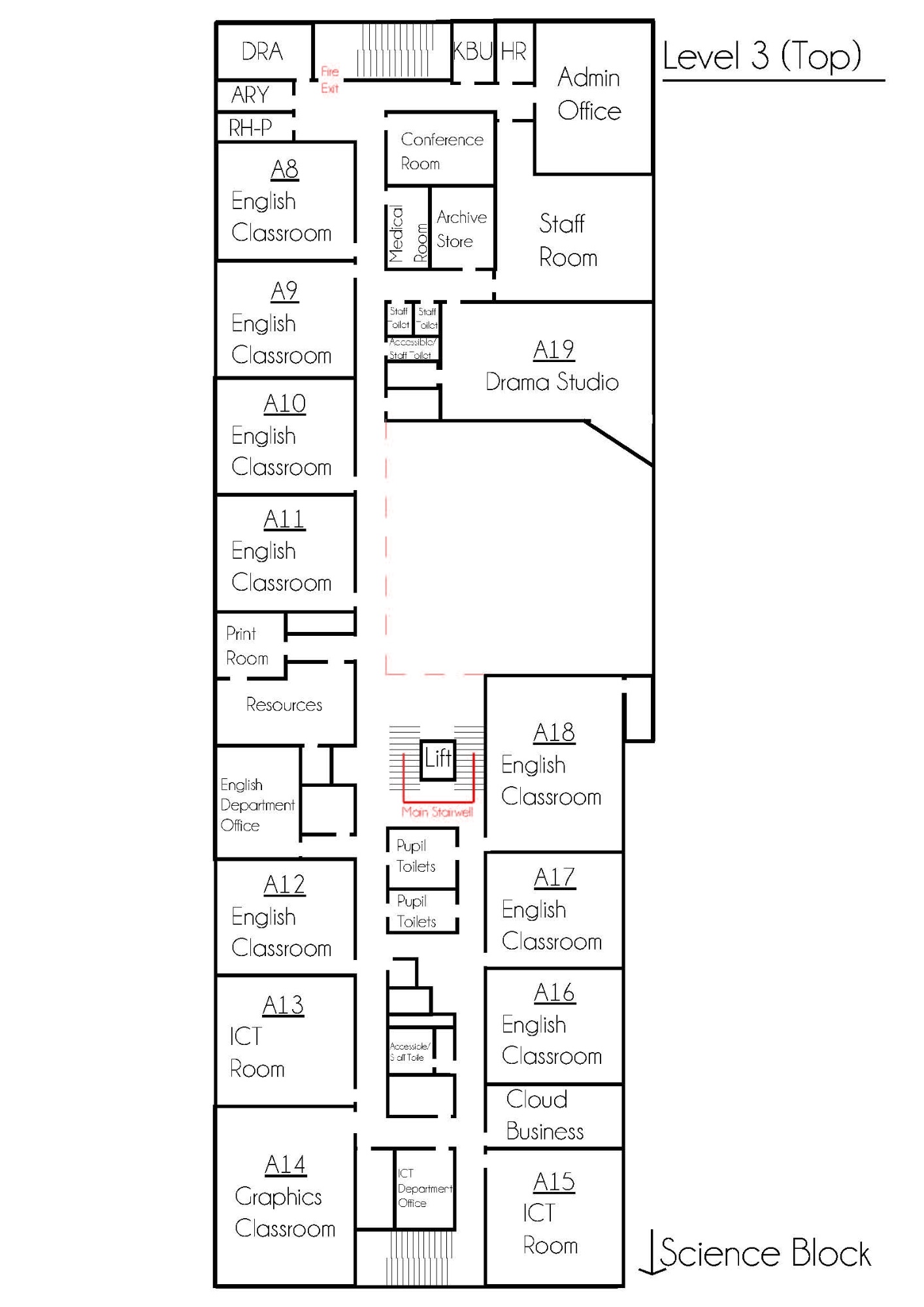 Take a 'virtual' look around
Sadly, Covid restrictions mean we are unable to invite you in to see our new building, so we have produced a short video to give you a whistle-stop tour and hear some first-hand comments from our students.
We hope you love it as much as we do! Welcome to the new A Block.
"I am so pleased with the reaction from students and staff to the opening of the new building. While we have known since the start of the project that LHS students deserved a new building, with all the modern facilities that come with it, it was only really when the doors properly opened at the start of term that we realised what impact it would have. So many students have spoken about their excitement at the various rooms throughout the block (especially the canteen and the Hall of course). It is their building, and I am delighted that they like it so much!"

Mr David Ramsden, Headteacher