Local business give up time for latest eco-project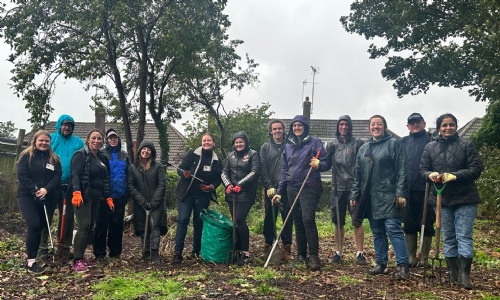 14 volunteers from Proctor & Gamble kick-start the Eco-Committee's latest nature project.
14 volunteers from Proctor & Gamble's south Reading location, kick-started Eco-Committee's nature project by donating their time to help clear the site, ready for the spring.
The group, led by their team leader and ex Little Heath Student, Michaela Wombwell, worked through the sun, wind and torrential rain, clearing years' worth of litter, dumped building materials and rubble. Many of the items found, and the natural materials, will be repurposed as wildlife habitats and bug hotels, meaning very few items were sent to landfill.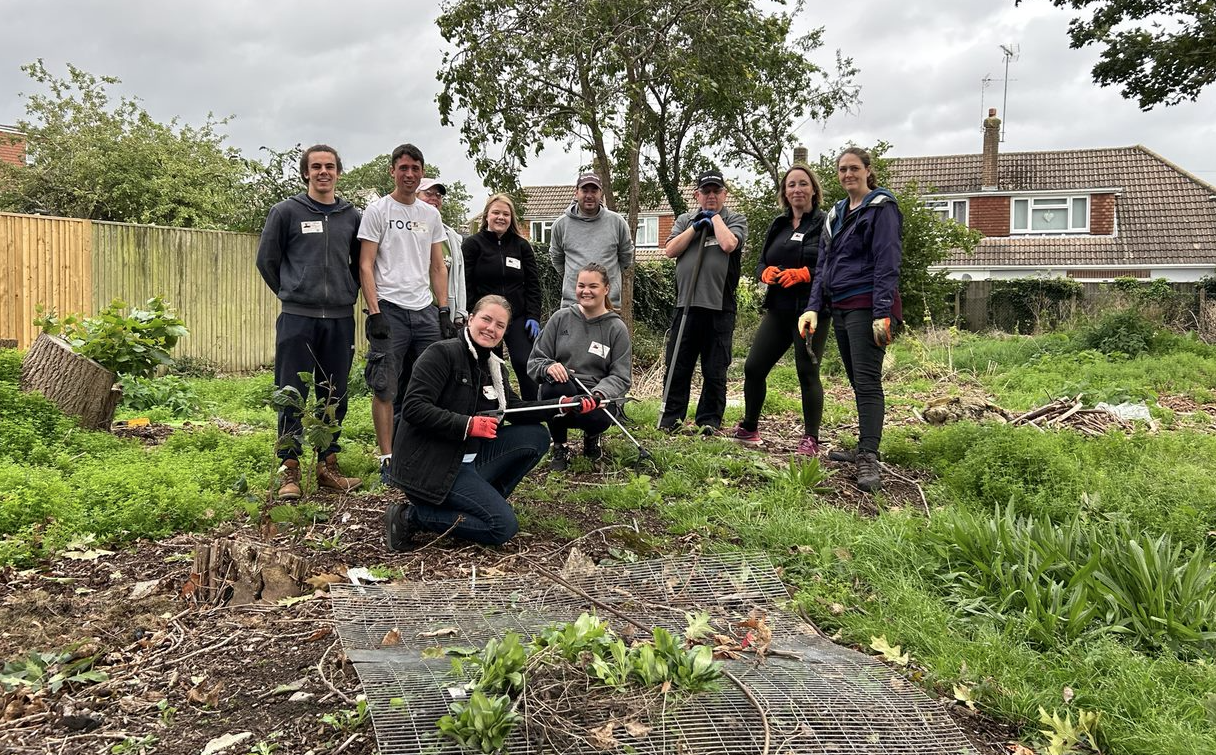 "It was an absolute pleasure returning to Little Heath and to help kick off an exciting project led by the schools Eco committee. It was an excellent opportunity for us as a team to step away from our typical work day and hopefully have an impact for both the school and biodiversity of the area. A huge thank you to Emma for allowing us to be part of this exciting project, we look forward to seeing the results!" – Michaela Wombwell, R&D products research for VMS Europe
The Eco-Committee will develop the space into an area to increase biodiversity, encourage birds, insects and wildlife, as well as planting native wildflowers and pollinator friendly plants. With a space for outdoor learning we hope to be able to share the space with our students, as well as those from local primary schools and our onsite nursery, Fledglings. We also hope the space will provide an outdoor wellbeing area for staff.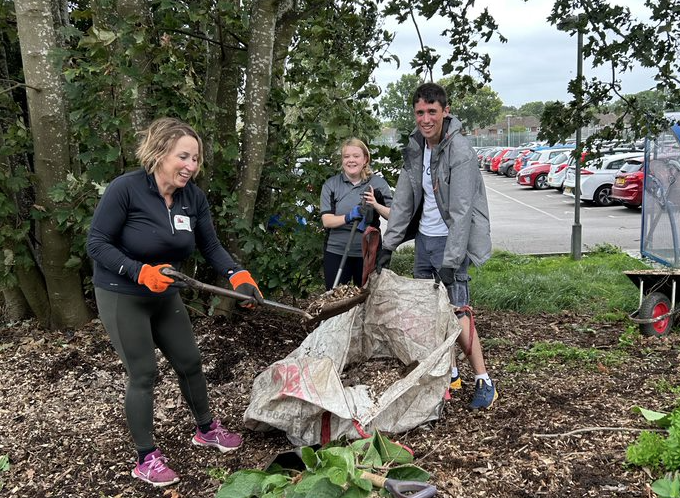 "I thoroughly enjoyed my day volunteering at Little Heath School! The whole team worked really well together, and the school was very welcoming! I think we made a great start on the area (despite the poor weather), and I hope that the Eco-Committee students can build off of the work we did and create a wonderful space for students to be outdoors and to learn"- John Jones, EL1 P&G intern.
We will be working on the project for the rest of the academic year, and as we are celebrating our 60th anniversary, it seems a fitting addition to the school this year. If you would like to help the school's Eco-Committee with this project by giving your time or materials, please contact Emma Saunders by emailing marketing@littleheath.org.uk