Careers Bulletin 3 February 2023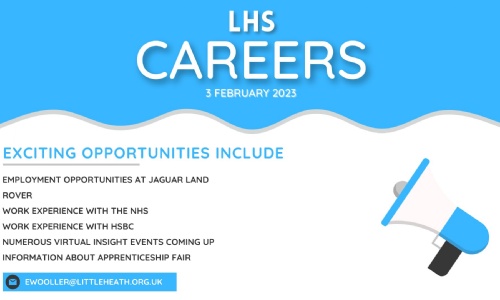 Upcoming Events
Oxford International Biomedical Conference Y12 Biologists 030223
Purley Park Trust speaker on Social Care Y12 P4 R4 060223
Pharmaceutical Speaker 060223
Reading University – Finance assembly Y13
Legal rights & responsibilities in the workplace Y10 090223
General Information
Parental Guide to Apprenticeships
https://www.ucas.com/apprenticeships/parent-and-guardian-guide-apprenticeships
Higher & Degree Level Apprenticeships
https://amazingapprenticeships.com/higher-degree-listing/
Allen & Overy (A&O) Solicitor Apprenticeship
The Solicitor Apprenticeship provides young people with the opportunity to earn while they learn. Through the Solicitor apprenticeship, successful participants will gain a LLB (Hons) Level 7 Law and Legal Practice degree, while developing practical skills at a leading law firm and earning a starting salary of £25,000. As part of the apprenticeship, all tuition fees will be covered. The six-year apprenticeship has been designed and balanced to provide individuals with everything needed for a successful career in law.
Rotating through the A&O practice groups, apprentices will discover the full breadth of our offering to clients, see first-hand how we are constantly innovating and evolving our approach to law and understand how they can play a real part in it. By simultaneously advancing their technical knowledge and developing critical experience of the legal world, the apprentices will also gain the soft skills and attributes needed throughout a career in law.
We welcome anyone with a minimum of AAB (or equivalent) at A-level and 7 GCSEs at grade 6 or above (including Maths and English). Applications close Thursday 16th February 2023, and more information on the programme can be found here:
To find out more: https://www.aograduate.com/solicitor-apprenticeships?utm_campaign=2482896_Allen%2520and%2520Overy%2520Careers%2520Advisors%2520Email%2520Jan%25202023&utm_medium=email&utm_source=Not%2520Going%2520to%2520Uni%2520Limited&dm_i=4CV9,1H7TC,127B1P,6UILE,1
School Leaver Opportunity in Banking & Finance at Close Brothers.

Our Aspire School Leavers programme is a two-year rotational programme and is now taking applications for a September intake. Applications close on the 12th of March, 2023.
Link to Register:
https://closebrothers.gtisolutions.co.uk/aspire-school-leaver-programme-2023/59/viewdetails
We are looking to run a virtual open evening early March and will follow up with further information in due course for interested applicants.
Bayer – Opportunities for School Leavers Y11 – Y13
Please find three links below for opportunities with Bayer PLC, based in Reading.
Bayer will happily consider applications from year 11 upward. Year 13 who are studying business CAN still apply. Please could you share with students and staff.
https://www.findapprenticeship.service.gov.uk/apprenticeship/1000121367
https://www.findapprenticeship.service.gov.uk/apprenticeship/1000121363
https://www.findapprenticeship.service.gov.uk/apprenticeship/1000121368
Candidates can apply for more than one of the role – Bayer will always consider applicants for another team if at interview they consider they are right for Bayer but would be a better fit to a different role/team. Based at Green Park, Reading – there is car parking on site, and a good bus service from Reading station. Bayer also offer hybrid working.
Current Job Vacancies at Westcoast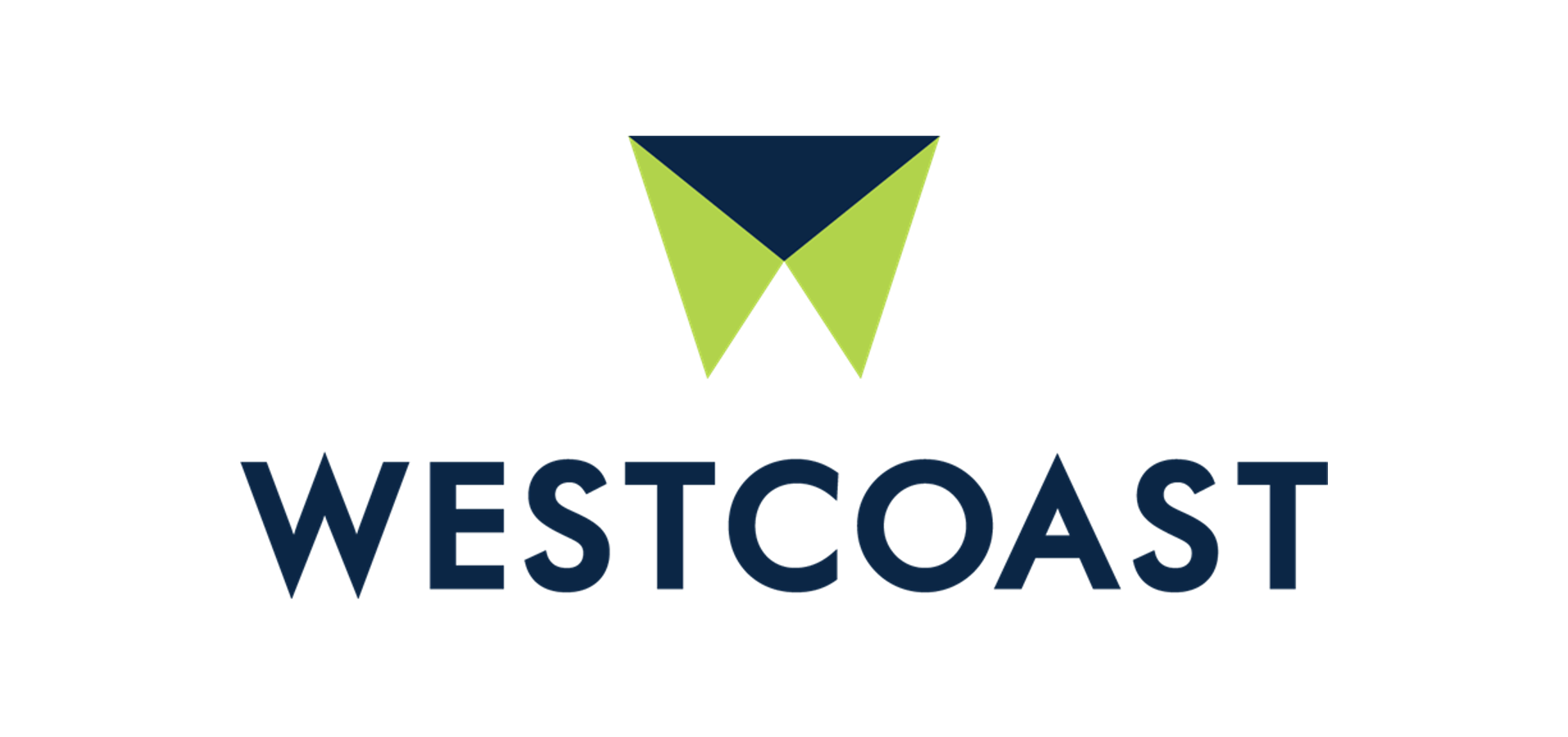 Our current vacancies are below. Many of them are also posted on our LinkedIn page, and we are working on setting up our own jobs site.
https://www.linkedin.com/company/westcoast-limited/jobs/
CVs or enquiries can be submitted to recruitment@westcoast.co.uk
Vodafone Apprenticeships
Vodafone is creating the future – here and now. An Apprenticeship with us is your chance to make an impact in your career and the world. Hands on-experience. Learn from experts. Earn a salary and a degree. All at once. Next up, an Apprenticeship with Vodafone that can give you all of this, and more.
Apprenticeships aren't what they used to be. You could have entry-level qualifications, or you might be interested in Advanced, Higher, or Degree level Apprenticeships. Whatever your plans, an Apprenticeship at Vodafone is your ideal next step.
You'll be trusted with exciting projects from day one, where you can learn, and make a genuine difference, all while being in an environment that empowers you and your development.
You'll find it all, exclusive to Vodafone Apprenticeships.
https://careers.vodafone.co.uk/apprentices?utm_source=Not_Going_To_Uni&utm_medium=Email&utm_campaign=2228_VF_Apprenticeship&utm_content=Targeted_Email&dm_i=4CV9,1GE66,127B1P,6T8UU,1
Rolls Royce Apprenticeships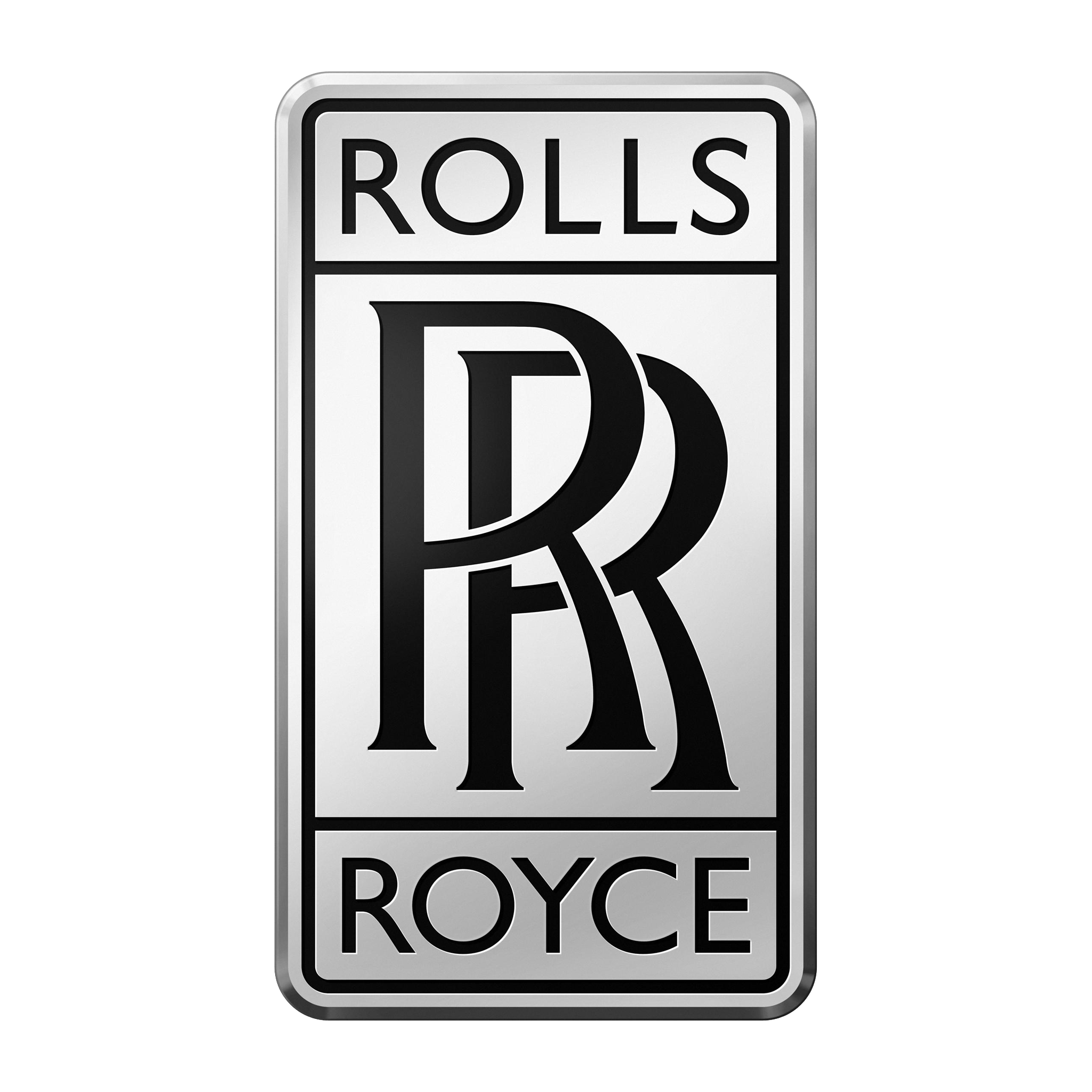 Applications open now for Advanced and Higher Engineering Apprenticeships with Rolls-Royce
Whether you're still studying or looking for a change of career direction, an Advanced Engineering Apprenticeship or a Higher Apprenticeship will give you the chance to gain valuable skills and qualifications and learn at the same time as you earn.
As well as the outstanding career support you'll enjoy, and the debt-free qualifications you'll gain, you'll get to work alongside and share ideas with trainees from lots of different backgrounds – in an environment where you can be yourself and be your best.
https://careers.rolls-royce.com/united-kingdom/students-and-graduates/apprenticeships-and-school-leavers?goal=0_f09eb3b2c8-f9bbed1dda-211995373&mc_cid=f9bbed1dda&mc_eid=7a807bdecc
Energy sector apprenticeships at EDF Energy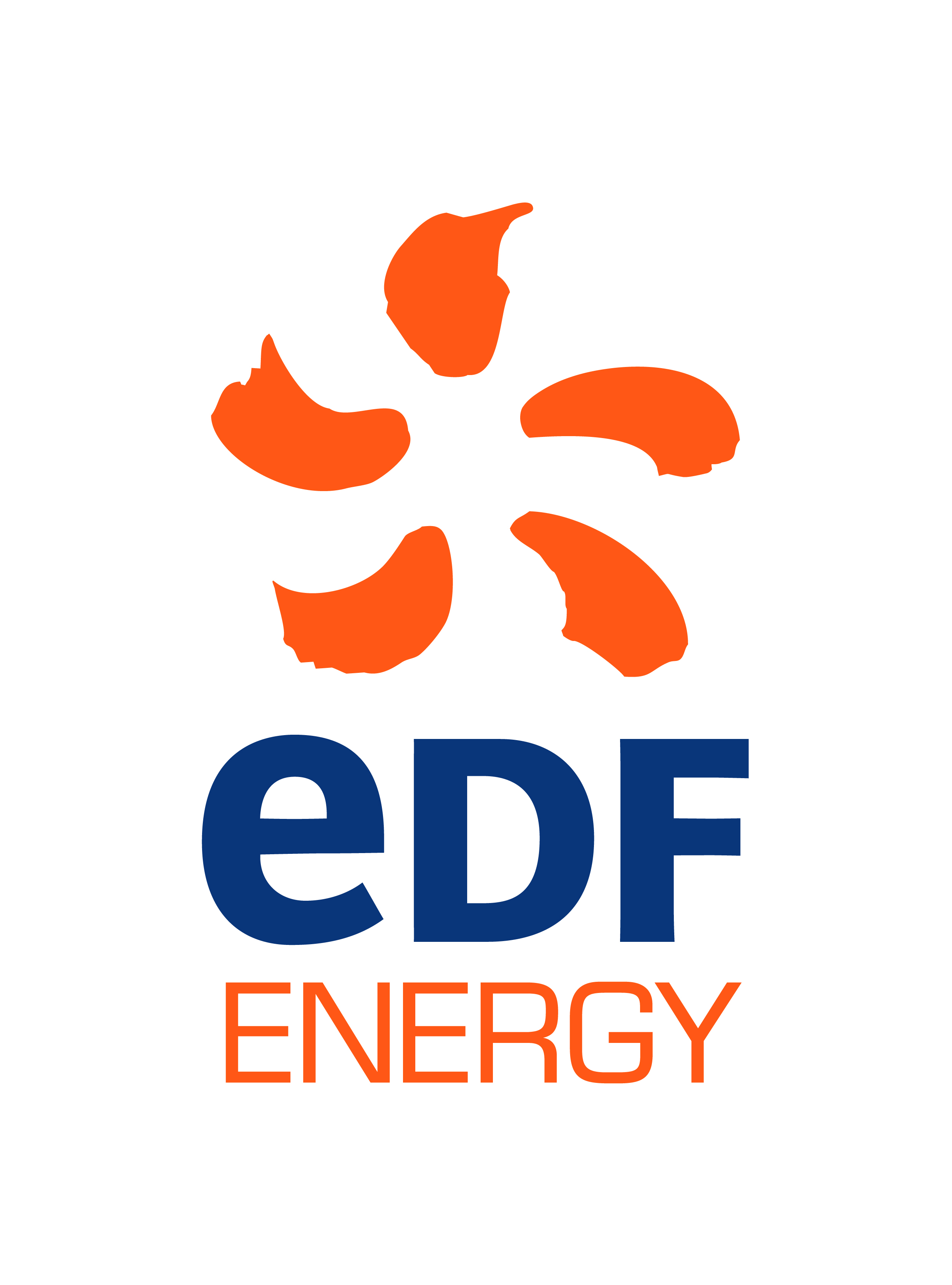 If you're passionate about tackling climate change, our Apprenticeship programme offers you the opportunity to develop an exciting career whilst helping progress the UK towards a Net Zero future.
On: 21st February 2023 at 6.30 - 7.30 pm
For: Students and parents of those in years 10 to 13. Book your place now: https://www.eventbrite.co.uk/e/energy-sector-apprenticeships-webinar-with-edf-energy-tickets-510556246477?aff=odeimcmailchimp&goal=0_f09eb3b2c8-f9bbed1dda-211995373&mc_cid=f9bbed1dda&mc_eid=7a807bdecc
Apprenticeships at Jaguar Land Rover - Become the Future of Movement
The evolution of vehicles has never been more exciting. Find out more about apprenticeship opportunities, get hints & tips for your applications, and hear from current apprentices about why they think Jaguar Land Rover is the perfect place to start your career.
On: 8th February 2023 at 6.30 - 7.30 pm
For: Students and parents of those in years 10 to 13. Book your place now
https://successatschool.us3.list-manage.com/track/click?u=2c038531b25876a2c7c9cf8b1&id=5f54f36a79&e=7a807bdecc
Work Experience
HSBC UK Work Experience Programme 2023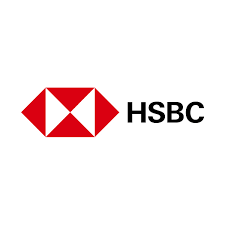 Apply now so that you don't miss out on this unique opportunity!
Applications are now open for our HSBC UK Work Experience Programme 2023.
The programme is designed for students in full-time school/college education, within years 9-13.
Students will gain real life hands-on experience of the world of work, develop a deeper understanding of the finance industry and receive some recruitment tips to help them in the future!
HSBC UK Work Experience Programme 2023 dates:
Week A: 10th-15th July 2023
Week B: 7th-11th August 2023
The programme is hybrid (2 days placement in-person and 3 days of virtual employability and skills workshops).
Application process:
Submit an online application form
Complete a values-based online assessment
Participate in a strengths-based interview with one of our HSBC Recruitment team
How to apply:
https://hsbcearlycareers.groupgti.com/Account/Register?ReturnUrl=%2Fearly-careerswork-experience-programme-2022-2023-uk---uk-wide%2F1652%2Fapply
Contact work.experience@hsbc.com if you have any questions about the application process.
Work Experience Application Workshops:
We are running Work Experience Application Workshops over the coming weeks which will cover the following content:
An experienced recruiter will talk you through a brief overview of the HSBC Work Experience Programme, including what to expect on the programme, how to succeed in the selection process and the strength-based interview.
Al of the workshops are held virtually. If you would like to join us for one of the Work Experience Application Workshops then please register via the link for which date you would like to attend:
Monday 6th February 2023, 16:00-16:30pm. Please register to attend.
Tuesday 7th February 2023, 16:00-16:30pm. Please register to attend.
Wednesday 8th February 2023, 16:00-16:30pm. Please register to attend.
Thursday 9th February 2023, 16:00-16:30pm. Please register to attend.
Friday 10th February 2023, 16:00-16:30pm. Please register to attend.
NHS Allied Healthcare Work Experience begins this Sunday 5th February.
As registrations close at 9am tomorrow morning, we would be very grateful if you could forward this to your students. All aspiring healthcare workers are encouraged to register for this as soon as possible if they haven't done so already.
Registration Link: https://alliedhealthmentor.org/product/live-virtual-work-experience-programme/
During the work experience day, students will follow 2 patients from their initial presentation to recovery. They will gain a unique insight into how patients interact with a variety of healthcare professionals and what it's like to work in an NHS multidisciplinary team. This includes:
Nursing
Midwifery
Paramedicine
Physiotherapy
Occupational Therapy
Dietetics
Radiography
Prosthetics and Orthotics
Speech and Language Therapy
Pharmacy
Attendees will have the opportunity to interact with healthcare professionals throughout each day. This will empower students to make informed career decisions and demonstrate their commitment to healthcare in their UCAS applications. Once they've registered, students will be emailed links to their virtual work experience portals.

Students are awarded a Work Experience Certificate for every session they complete. Those who complete the full 5-month programme will be awarded a Highly Commended Reference from the Presidents of Allied Healthcare Mentor. These are fantastic additions to their CVs! Students can register individually at any time throughout the 5-month programme using the link below. We recommend booking early to gain as much out of this programme as possible. Places are £10 a session to cover administrative and technological costs.
https://alliedhealthmentor.org/nhs-healthcare-careers-virtual-work-experience/
Useful Resources for Medics
Please see below a couple of new topics for your aspiring medics. These might be useful for any MEDSOC meetings coming up soon.
Article 1 - Why Reflection is Important in Your Medical School Application
https://educationprojects.co.uk/why-is-reflection-essential-on-your-medical-journey/
Article 2 - Benefits of Volunteering in a Care Setting
https://educationprojects.co.uk/the-benefits-of-volunteering-in-a-care-setting/
Insight Events
Biggest Technology Event of the Year with IBM, Capgemini, BT Group & more!
Call all technology enthusiasts! On Monday 6th February between 5pm - 8pm we have something exciting planned for you!
Do you want to shape the future and push boundaries? A digital career with world-class tech organisations Capgemini, IBM, Experian, BT Group, Worldwide Technology and WTW could be just for you.
These companies are devising cutting-edge solutions and revolutionising the way people work. Immersed in new developments and concepts they are breaking new ground, using research to drive creative solutions. Tech jobs are available in various areas, including software engineering, web development, network engineering, data science, and IT support. You could also find jobs in virtual reality, artificial intelligence, robotics, cyber security and more. And with tech salaries now averaging at £60K you won't want to miss out on the chance to hear from the brightest minds in the industry.
Throughout the evening, you will have lots of opportunities for networking where you can go in and out of virtual exhibition booths, ask questions directly to Tech & Digital professionals whilst hearing about all the exciting routes into the industry including work experience placements and apprenticeship programs on offer.
This incredible event will give you a wealth of knowledge and insight into the cutting-edge industry as well as an opportunity to meet like-minded individuals already making moves in their roles – giving you lots of new professional connections and a huge advantage in securing work experience or a degree apprenticeship.
Get ahead of the crowd and secure your place at this one-of-a-kind event today. Please use the link below to sign up – spaces are limited.
Registration Link:
https://www.surveymonkey.co.uk/r/YP-NAW
Thales Virtual Insight Event February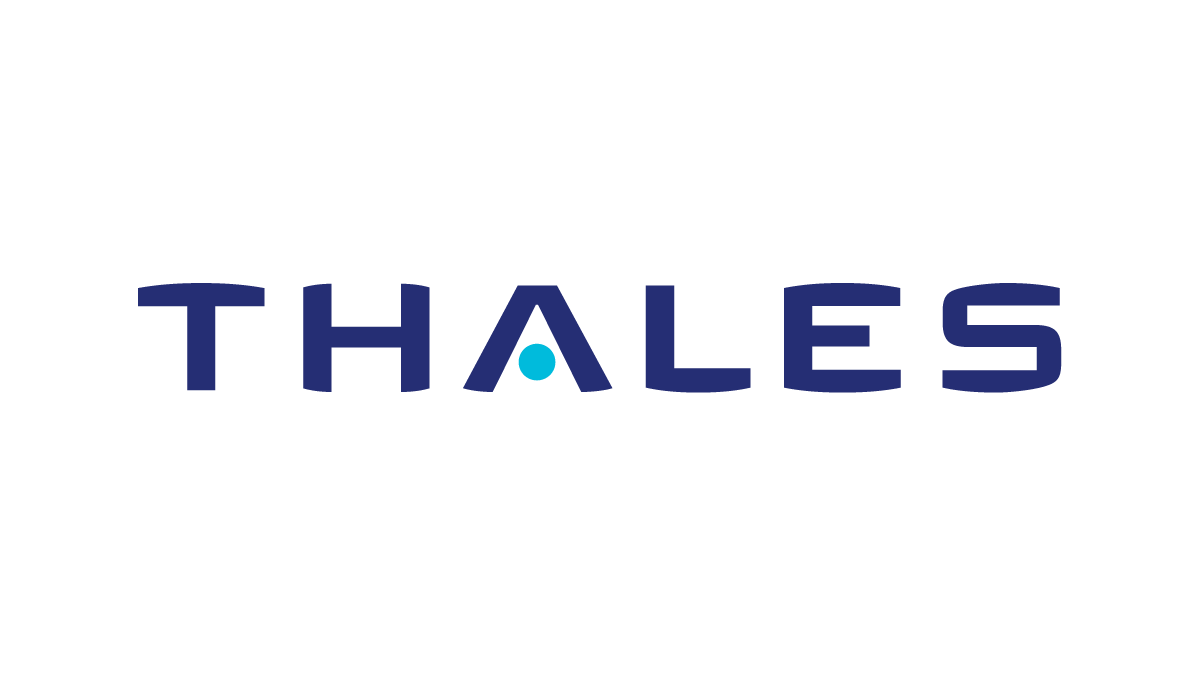 Join us on the Thales Virtual Insight Event on Weds 8th Feb @ 6pm, to get a feel for what we offer. Join likeminded people and ask questions to our current and ex apprentices on their experiences and path they have chosen. Thales still have roles live for this year so it could be a great opportunity for you to find out about an opportunity that's waiting for YOU!
Please join us and engage in the live Q&A for a chance to win a £25 Amazon voucher!
Sign up here:
https://www.eventbrite.co.uk/e/thales-uk-national-apprenticeship-week-virtual-insight-event-tickets-514870410257?aff=erelpanelorg
If you can't make it then please join our mailing list to be notified when our roles go live for our 2024 intake
https://thales.wd3.myworkdayjobs.com/Careers/job/Thales-UK-2024-Apprentice-Campaign---Express-Your-Interest_R0200273
National Highways - Insight Information Session
Thursday 9th February, 5pm.
National Highways are running a session to talk all about apprenticeships and tackle some of the myths surrounding them. Hear about some of their exciting new apprenticeship roles as well as from the HR team who will provide some guidance on the recruitment process. Reserve your spot here:
https://www.eventbrite.com/e/an-insight-into-apprenticeships-tickets-507439323677?mc_cid=81aee4676e&mc_eid=8585e86d5b
PwC Insight Program
I'm delighted to tell you that we have just opened applications for our 2023 Virtual Insight programme. Open to Year 11 and 12 (in England and Wales, S4-S5 in Scotland) students, the 3-day experience is designed to give students an insight into PwC: our lines of service, our culture, the work we do and how they can join us as a school leaver. They'll have the opportunity to engage with our people and ask their questions so that they can make informed decisions about their next steps. They'll receive guidance and top tips on the application process, equipping them with the skills they need to thrive in the workplace.
Further information, including full eligibility criteria and application link can be found in the job description here. https://www.careersschools.pwc.co.uk/job-search-results/?keyword=Virtual%20Insight%20Programme
Zurich Insurance Apprenticeships Insight Webinar
Insurance is so much more than you think! Zurich apprenticeships cover not only claims and underwriting but also opportunities such as Data Science, Operations & IT and Marketing, plus more. These range from Level 3 apprenticeships right up to Level 6-degree apprenticeships.
On: 28th February 2023 at 6.30 - 7.30 pm
For: Students and parents of those in years 10 to 13
https://successatschool.us3.list-manage.com/track/click?u=2c038531b25876a2c7c9cf8b1&id=a30fe35bfc&e=7a807bdecc
Google Apprenticeships Insight Webinar
Google is an American multinational technology company focusing on search engine technology, online advertising, cloud computing, computer software, quantum computing, e-commerce, artificial intelligence, and consumer electronics.
On: 23rd February 2023 at 6.30 - 7.30 pm
For: Students and parents of those in years 10 to 13.
https://www.eventbrite.co.uk/e/google-apprenticeships-insight-webinar-tickets-513834572037?aff=odeimcmailchimp&goal=0_f09eb3b2c8-f9bbed1dda-211995373&mc_cid=f9bbed1dda&mc_eid=7a807bdecc
YP: Get into Law
This event is going to give you a wealth of knowledge, a load of connections from the legal profession as well as potentially giving you a huge advantage in securing some work experience or a solicitor apprenticeship opportunity. https://www.surveymonkey.co.uk/r/Law-Event
KPMG Apprenticeship Opportunities in Audit, Consulting, KPMG Business Services, Tax & Law and Technology.
Our nationwide apprenticeships offer the chance to do work that makes a positive difference for organisations, people and communities. At KPMG, we use our insights, ideas and innovative technologies to deliver impactful solutions. We help transform businesses, develop trust and confidence in markets, and build stronger, fairer communities.
Our Apprentices gain qualifications – including degrees - and work experience that gives them the opportunity to grow, feed their curiosity and gain skills that will last them a lifetime.
We want people from every walk of life, to join and build a career with us. Our supportive teams consist of inspiring and diverse colleagues, and we offer a competitive salary and broad range of employee benefits too.
To discover more about our Apprenticeship and work experience opportunities, please encourage your students to visit our Careers portal at: kpmgcareers.co.uk/apprentice
Grant Thornton: Insight Evening
If you are interested in business or accounting, looking for some great work experience or an apprenticeship and want to work with one of the largest accounting & professional services firms in the world then this event might be useful.
https://www.surveymonkey.co.uk/survey-closed/?sm=cbN3EV5wRWhdIQglWGoRhWsnn20ufNC96bllaDN25LcC5wgqBr04aROpo8o7qEMC_2B7f9sc_2FJeB2z8aLA06Lbe7oHJTXHg1FjP9P_2BHMNYbEE_3D
Babcock International Insight Evening
Thursday 9th February, 5pm – 6.30pm
Babcock International are a British aerospace, defence, and nuclear engineering services company – specialising in managing complex assets and infrastructure. Founded in 1891, operating in the UK, Australasia, Canada, France, and South Africa, with exports to additional markets and employing c.28,000 employees, Babcock International are the world's leading, engineering services company. And they have lots of exciting school leaver opportunities to share with you.
Do you like the idea of working on the engine parts for a huge mega ton submarine, or perhaps fitting on the armoury for a tank! Babcock's mission is to create a safe and secure world through defence capabilities that they build. If you're interested in gaining a further understanding of Babcock as a business and have the creativity, curiosity, and the passion to learn then look no further.
In return you'll hear everything about the company and the exciting opportunities they have on offer that are making a global impact.
Registration link – https://www.surveymonkey.com/r/Babcock-NAW
Get into Transport: Apprenticeship Fair
TFL and their partners are looking for motivated candidates who are interested in a career in the transportation, engineering and construction industries and wish to apply for apprenticeships and job opportunities with TfL, its suppliers, and key partners.
https://web.cvent.com/event/256aa338-47b0-481b-87a6-0eeb3f33a699/summary
Apprenticeship Information
Virtual Apprenticeship, Work Experience & Careers Expo with over 30 of the
world's biggest employers in attendance!
https://www.surveymonkey.co.uk/r/YP-NAW
College Information
Conde Nast College of Fashion: Vogue Teen Festival - July
Vogue Teen Festival is an exciting 2-day event starting from about 11.30 am – 4 pm on campus and 2pm-6pm online, exploring a wealth of topics shaping the fashion industry today and in the future.
https://www.condenastcollege.ac.uk/courses/fashion-media-online-courses/vogue-teen-festival/
BCOT
Schools Newsletter attached at the end of this article.
Summer Schools
The In2science Summer Programme
The In2science summer programme is a free programme for current Year 12, students from low-income and disadvantaged backgrounds. The programme consists of an in-person work experience placement in a STEM subject, live online workshops, competitions and events. By taking part in the programme, students gain hands-on experience working with leading scientists, researchers and STEM professionals, and expand their personal and professional skills.
https://in2scienceuk.org/students/schools/

After participating in our 2022 summer programme:
87% of students reported feeling more confident
86% of students reported that the programme made them surer of their career aspirations
72% of students felt confident they could write a high quality UCAS application
To find out more about the programme and its impact, please see our 2022 Impact Report.
Share this opportunity with your students
Student applications are open for 2023, so please encourage your students to apply here https://in2scienceuk.org/students/apply/ :if they haven't already done so. Please refer to the eligibility criteria on our website for more information about who can apply. The application deadline is Friday 31st March.
If you have any questions or concerns, please don't hesitate to get in touch by replying to this email. Thank you very much for helping us reach more young people. We hope to see your students on the programme this summer!
Insight into Bristol
This is a free, residential summer school for students who identify as Black, Asian, or Mixed (featuring one or more of these groups). The summer school offers Year 12 students the opportunity to experience student life in the vibrant city of Bristol. Participants will stay in university accommodation and take part in academic seminars and social activities, supported by current undergraduate students. They will meet student societies and learn more about what university life is really like. The summer school will take place from Tuesday 25th July to Friday 28th July 2023.
Participants who complete the summer school will be eligible for a guaranteed contextual offer. http://www.bristol.ac.uk/study/undergraduate/entry-requirements-qualifications/contextual-offers/
or interview from the University of Bristol. Contextual offers are set two grades below the standard offer level, meaning this programme is a great opportunity for students to access a highly selective Russell Group university.
Applications are open now: find out more and apply: https://www.bristol.ac.uk/study/outreach/post-16/insight/
The deadline for applications is 17th March 2023.
If you have any questions about the programme, please contact us at insight-into-bristol@bristol.ac.uk.
University Information
Corpus Christi College - Secret Subjects Taster Day 2023 – Y11 & Y12
Secret Subject Taster Day 2023
Corpus Christi, Sidney Sussex, and Trinity Hall, are excited to announce the launch of this year's Secret Subjects Taster Day (Sat 18 Feb). This online event will give students the opportunity to explore those subjects they've probably never heard of, but which are actually some of the most interesting that the University of Cambridge offers! There will be academic taster sessions led by Cambridge academics, Q&As with current undergrads studying one of the Secret Subjects, and a chance to hear from graduates about what different and interesting career paths the Secret Subjects can lead to.
Sessions can be attended on the following subjects:
Asian and Middle Eastern Studies (AMES) – recommended for any student interested in languages and Far Eastern and Middle Eastern cultures and who is studying any modern language/History
Archaeology - recommended for any student studying A-level History/Classical Civilisation
Anglo-Saxon, Norse, and Celtic (ASNC) - recommended for any student studying A-Level History/English Literature/Classical Civilisation/any modern language
Classics - recommended for any student studying A-level History/English Literature/Classical Civilisation/Politics/Philosophy/any modern language
History of Art - recommended for any student studying A-level Art/History/English Literature
Linguistics - recommended for any student studying A-level English Language/English Literature/Philosophy/Maths/any modern language
Music - recommended for any student studying A-level Music or has Grade 8 Theory
Theology, Religion, and Philosophy of Religion (TRPR) - recommended for any student studying A-level Religious Studies/Philosophy/History
Eligibility
This is open to any student who currently attends a maintained school (non-fee paying) who is currently in Y11 or Y12 interested in pursuing an Arts, Humanities, or Social Science degree, and who is thinking of applying to Oxbridge.
How to Register
If your students are interested in attending please get them to fill out the form on the link below https://cambridge.eu.qualtrics.com/jfe/form/SV_6ok3uuDKaFLv4bA
The deadline for registrations is 5pm, Thursday 16 February. As soon as the timetable has been confirmed we shall send out a specific subject session registration form.
Aberystwyth University Scholarships and Bursaries
At Aberystwyth we place priority on supporting our students, including through the cost-of-living crisis. Our range of scholarships and bursaries can be combined to total over £18,000. Please find attached our Financial Support and Awards brochure detailing the scholarships and bursaries we offer. Please also feel free to share the pdf highlighting our Entrance Examination Scholarships with your students who are applying for 2023 Entry to university. Applicants awarded our Entrance Scholarship could receive up to £1,000 a year and an unconditional offer. Students need to be aware that the closing date is the 29th January 2023 to apply to sit these examinations.
Feel free to get in touch if you have any questions, or if you would like a member of our team to present on Student Finance and/or Budgeting at university. You can also find out more information at www.aber.ac.uk/scholarships