Careers Bulletin 10 February 2023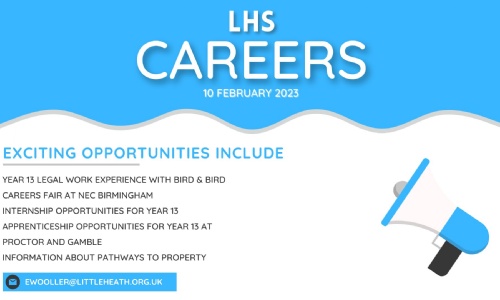 Information from Basingstoke College of Technology and the latest apprenticeship vacancies in Reading and West Berkshire - some of these are for September starts. If you are a school-leaver in Y11 or Y13 please be aware that some of the companies advertising roles now will be closing applications this month!
General Information
UCAS Scrapping Personal Statements

With UCAS scrapping personal statements in 2024, all students applying to university will be significantly impacted. Personal statements will be replaced with white-space questions that focus on the courses they are applying to and their motivations to study at their chosen universities.

For medical applications, there is an additional requirement for answers to contain a reflection on experiences. We recommend using Gibbs' reflective cycle, already commonly used in medical practice. The six stages are description, feelings, evaluation, analysis, conclusion, and action.

We will explain all these changes in detail at the next free Get into Medicine conference on Saturday 11th February and Sunday 25th February (10am - 3pm). This is the starting point for any student in years 10-12 considering a career as a doctor. No previous experience is necessary.
Registration link: https://airtable.com/shr66li3bqG3ZpkPM

The conference will cover:
Tactically choosing universities
Work experience
Interview skills
Changes to personal statements
UCAT and BMAT
Extracurricular activities including Medical Leadership and Awards Programmes
How to apply for university scholarships

While this change may seem daunting, please do not forget that you are not alone in this process. We are here to help.

Free conference registration link: https://airtable.com/shr66li3bqG3ZpkPM
Dr Siva, Chief Mentor, Your Medic Family
Introduction to Evidence-Based Health Care (EBHC)'
Thursday 2nd March 2023, 4:00pm-5:30pm
Cochrane UK and Cochrane Ireland are hosting a free 90-minute webinar for secondary school pupils aged 16-18 years hoping to study healthcare-related subjects at university.
We invite pupils to join us on Zoom for an 'Introduction to Evidence-Based Health Care (EBHC)' on Thursday 2nd March 2023, 4:00pm-5:30pm.
During the interactive session, we will explore these questions, and more:
What is Evidence-Based Health Care (EBHC) and why is it important when making decisions about our health?
How can we find out if a treatment is effective and safe?
Why is it important to look behind the headlines about health?
Due to limited spaces, we can only accept pupils based in the UK and Ireland.
Teaching and/or outreach staff are welcome to pass this information on to interested students and encourage them to sign up individually. Alternatively, staff are welcome to register for the webinar on behalf of a group. For example, a group of pupils can join the webinar on one device while sitting together in their classroom.
To find out more, and access the Zoom registration links, please visit: https://uk.cochrane.org/news/introduction-evidence-based-health-care-free-webinar-pupils-interested-studying-healthcare-1
More info & sign up: https://buff.ly/3JPUk9y - selena.ryan-vig@cochrane.nhs.uk
*** I highly recommend attending this webinar if you are interested in a career in Healthcare – they have been here at LHS and were excellent!***
Y13 Legal Work Experience with Bird & Bird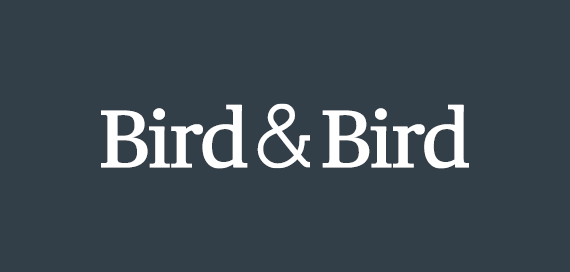 Bird & Bird, an international law firm in London, are calling all aspiring lawyers to their office for an in-person insight day. Yes, you heard us right, an in-person introduction to law during February half term has just been announced! Open to all students in Y13 and who are strongly considering / actively looking for a solicitor apprenticeship. The 'Introduction to Law at Bird & Bird' day will give you an incredible insight into the legal world to kick-start your career right after you leave school/college this summer.
On Wednesday 15th February (during the half term break) we will be hosting an insight day with Bird & Bird at their London office from 10am – 4pm. With 31 offices across Europe, North America, the Middle East, and the Asia-Pacific region, and with clients including 17 of the world's most innovative companies according to Forbes, Bird & Bird has a stellar, global reputation. This is a fantastic chance for you to have the opportunity to get an incredible insight to their firm, culture, and people all whilst hearing about some of the jaw dropping cases they have been working on over the past few months - and by the way it's news worthy / headline stuff!
Throughout the day, you will have the opportunity to learn more about the different areas of law Bird & Bird specialise in, take part in interactive workshops and Q&As, hear from some of their top legal teams, and have plenty of time to network with Bird & Bird solicitors and business professionals.
As you can imagine any in-person experience is rare to find, so if you are interested in applying, please do so ASAP. Take particular care and attention to the last question. We will be putting forward the best applications only.
Application Link:
https://www.surveymonkey.co.uk/r/Bird-Bird-Law-WEX
As a reminder, this event is only open to students in Y13 with a minimum of 5 A's/7's at GCSE including studies in English and Maths and predicted grades of AAB in any subject, as well as strongly considering/actively looking for a solicitor apprenticeship.
If you have any questions, please get in touch. Good luck!
W: young-professionals.uk
Careers Experience Days – students aged 14 - 18
There are new dates for your students for career and work experience days taking place online over the next couple of months. If you could let your students know who are aged 14-18, students can register to join the online days through the website.
The schedule is as follows:
Dentistry Career Day - Saturday 18th March 2023
Medicine Career Day - Sunday 26th March 2023
Midwifery Career Day - Saturday 1st April 2023
Psychology Career Day - Saturday 8th April 2023
Business Career Day - Saturday 15th April 2023
Architect Career Day - Saturday 22nd April 2023
Vet Career Day - Saturday 29th April 2023
Law Career Day - Saturday 6th May 2023
Computer Science Career Day - Saturday 20th May 2023
Performing Arts Career Day - Saturday 27th May 2023
Students can visit www.careerdays.co.uk to join a session in their field of interest and will receive a certificate at the end of the day confirming their work experience.
Spring into Property, Online Programme: 4th April 2023
Our Spring into Property programme is now being held as a 1 day online course. Students will be joined by current Real Estate students and Industry personnel who will be on hand to share their experiences and answer any questions. Students will go on a virtual site visit and will work on a small group project from the comfort of their home.
Applications close 3rd March
http://email.schoolcommunications.co.uk/rsps/m/htfMQnlWwFrBDQV0iBtTcErNIoyKjOtlGB4_lOgeRq0
Students attending this programme will have access to our e-mentoring programme and will be provided a funded work experience placement over the October half term. If students go on to study a property related degree at any UK University they can also apply for a bursary of up to £30,000 over three years
Careers in the Horseracing industry
When people think about Horseracing, the first job that comes to mind is being a Jockey. In fact, there are hundreds of job roles available in the industry from working with horses in a racing yard or stud farm to working on a racecourse or in an administrative role. There are 59 racecourses in the UK with an array of jobs available. Horseracing is the second largest spectator sport in the UK and the largest sporting employer, supporting over 85,000 jobs.
https://www.careersinracing.com/
YP: Engineering and Property Insight Event
This event brings together the best organisations in this industry. FTSE 100 Berkley St Edward, Babcock International, British Airways, Spectris, Mott Macdonald and AWE will all be on hand to share insights into the world of Engineering, Construction & Property Management, and the plethora of career choices this sector brings.
https://www.surveymonkey.co.uk/survey-closed/?sm=D4XYb3ScxIcNaTQPFmmLsxkUhHBzH_2Bx_2B_2B_2FNRKLXY_2BKLI8xDpGr8DRu09rnSqtbYPQGhJQRzPzOxGuy8XhTsiVCZBks_2FNjPBzsPXwsnoDB6w_3D
What Career? What University? Live at the NEC Birmingham
Knowledge is Power. Take Action , Book Now. Learn About Options After School Or College: Meet Unis & Employers to Get Application Tips. Live & On-Demand Content.
Practical Workshops.
https://www.whatcareerlive.co.uk/
Apprenticeship & Internship Opportunities
Proctor & Gamble – Y13 Internship Opportunity
We have internship positions open for Y13 applicants which is suitable for students who have an interest in STEM and are completing their A-Levels this summer. We are still looking for more candidates, so if you can share this with any suitable candidates that would be fantastic.
https://www.pgcareers.com/job/reading/school-leaver-researcher-internship/936/39100975792
Thames Water
Like with most companies at this week, we have gone live with our apprenticeship opportunities for Sept 2023 start.
This year we are recruiting for:
Level 3 Maintenance & Operations Engineering Technician ( Electrical)
Level 6 Civil Engineering
Level 6 Project Manager
Level 6 Laboratory Scientist
Level 6 Product Design & Development Engineer (Electrical & Mechanical)
There are other vacancies available in surrounding areas, but above are the ones based in Reading.
Apply via our vacancies website. https://jobs.thameswater.co.uk/search.aspx/?utm_source=careers_button&utm_campaign=careers_button
Specsavers
Our apprenticeships provide firm foundations for lifelong careers in Optometry and Audiology. Fields that are dynamic, rewarding and constantly evolving.
In practical terms this means hands-on learning and preparation for those all-important next steps. Something our 600 apprentices certainly appreciate.
Growing our talent. It's a company-wide philosophy that's backed up by the stats:
90% of apprentices stay working for us
60% go on to complete further recognised training
1200 apprentices, and counting
For further information click here:
https://join.specsavers.com/uk/about-specsavers-apprenticeships/
Lloyds Banking Group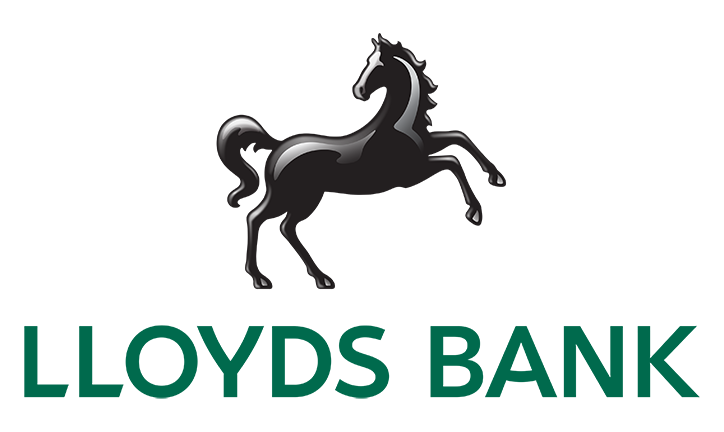 At Lloyds Banking Group we're building something special. We've already invested more than £4 billion in our digital transformation, making us the UK's largest digital bank. Now we're continuing that journey, aiming to provide the very best service for our 26 million customers.
Create a new future for yourself, our business, customers, and communities as a Lloyds Banking Group apprentice.
Our wide range of apprenticeship programmes will provide you with all the training, support and mentoring you need to learn about our industry and develop your strengths. More than that, your work will have a real impact on customers and communities across the country – as part of our goal to Help Britain Prosper.
If you're motivated and forward-thinking, there's a place for you here – as part of a diverse, welcoming workplace where you can be your authentic self. You could be working on the latest digital banking innovations, using data to improve the customer experience, helping us fight fraud, and much, much more. An apprenticeship here is just the start. Imagine what's next.
Apply now! (https://www.lloydsbankinggrouptalent.com/our-programmes/apprenticeships/?goal=0_65c6d67e71-4fc5f54454-211864133&mc_cid=4fc5f54454&mc_eid=UNIQID)
BAE Apprenticeships
We're a skilled, collaborative, and increasingly diverse community of over 90,000 people in over 40 countries, creating some of the world's most advanced, technology-led defence, aerospace, marine, land and security solutions. And like you, we're passionate about helping young people embrace STEM subjects and discover careers in engineering and technology.
Together we can inspire bright minds from all backgrounds to access opportunities in our industry.
We know apprentices are our future, so we invest in theirs. We recognise the vital part they play in our success, so they'll be encouraged to bring their unique perspective and showcase their ideas right from the start. Find out more here: https://www.baesystems.com/en/careers/careers-in-the-uk/apprenticeships?utm_source=NGTU&utm_medium=email&utm_campaign=class-of-2023-apprentices&utm_content=careers-advisor-email&dm_i=4CV9,1HBEY,127B1P,6V1TH,1
Why BAE Systems?
We're ranked an outstanding provider by Ofsted
9th in the Department of Education's Top 100 Apprenticeship Employers, 2022
3rd in RateMyApprenticeships Top 100 Employers 2021-2022, Engineering/Manufacturing
Mayer Brown: Solicitor Apprenticeship
Mayer Brown's Solicitor Apprenticeship is a great alternative to studying full-time at university if you wish to pursue a career in law without having to take out a student loan. You'll earn your qualification through a combination of work and part-time study over a period of six years and, at the end of the program, you'll have the same level of qualification as trainee solicitors who qualify through the traditional route.
https://www.mayerbrownfutures.com/our-programs/europe/solicitor-apprenticeship-program-london
Jaguar Land Rover: Apprenticeships
The evolution of vehicles has never been more exciting. As a Jaguar Land Rover Apprentice you'll be starting your journey to a fantastic career with a team of pioneers.
Roles in Engineering, Technology, Supply Chain & Logistics and Finance.
https://www.jaguarlandrovercareers.com/content/Apprentices/?locale=en_GB
Deloitte: BrightStart Apprenticeships
Start your professional career with a global business now and bypass university. Clever and curious people thrive on the BrightStart Apprenticeships. It's a rewarding leap into the world of professional services that lets you earn while you learn. You can even gain degree-level and professional qualifications. Getting stuck in from the start, you'll help to solve some clients' most complex challenges and build a brilliant career for yourself with a business that's making an impact worldwide.
https://www2.deloitte.com/uk/en/pages/careers/articles/early-careers-programmes.html?utm_source=rate-my-apprenticeships&utm_medium=click-tracker&utm_campaign=deloitte-ecr-fy23&utm_term=smrs&utm_content=164764-think-prospecting-1x1-generic-apprentice-html&dclid=CPLAnsul_PwCFeclBgAdSDwONw
College Information
Conde Nast College of Fashion: Vogue Teen Festival - July
Vogue Teen Festival is an exciting 2-day event starting from about 11.30 am – 4 pm on campus and 2pm-6pm online, exploring a wealth of topics shaping the fashion industry today and in the future.
https://www.condenastcollege.ac.uk/courses/fashion-media-online-courses/vogue-teen-festival/
Activate Learning -Open Events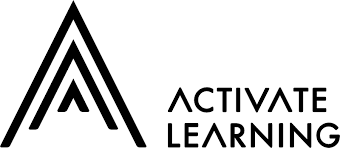 Our Spring Open Events have started! If you have students who have applied but not visited campus, OR who have not yet finalised their decisions and applied, please do encourage them to make use of these opportunities. Open Events allow students to see our wonderful facilities and speak with expert teaching staff about their decisions. Places can be booked using the following links:
Merrist Wood College: Wednesday 22 February (16:30-19:30)
https://www.eventbrite.co.uk/e/merrist-wood-college-february-open-event-tickets-475136485017
Farnham College: Wednesday 8 February (16:30-19:30)
https://www.eventbrite.co.uk/e/farnham-college-february-open-event-tickets-475115873367
Reading College: Wednesday 22 February (16:30-19:30)
https://www.eventbrite.co.uk/e/reading-college-february-open-event-tickets-475131841127
Bracknell & Wokingham College: Wednesday 1 March (16:30-19:30)
https://www.eventbrite.co.uk/e/bracknell-and-wokingham-college-march-open-event-tickets-475143415747
City of Oxford College: Wednesday 1 March (16:30-19:30)
https://www.eventbrite.co.uk/e/city-of-oxford-college-march-open-event-tickets-475147778797
City of Oxford College: (Blackbird Leys Technology Campus): Wednesday 8 February (16:30-19:30)
https://oxford.activatelearning.ac.uk/events/detail/technology-campus-open-event/
If your college is not listed above, the Open Event has already taken place. We will send the invitations to the final dates in next month's newsletter.
BCOT
Schools Newsletter at the bottom of this article.
Summer Schools
Pathways to Property Summer School: 25th-28th July 2023
A four day, fully funded residential course for students in Year 12. During the Summer School, your students will:
Learn about the industry and the careers available
Attend taster lectures
Get involved in a group project and debate
Go on site visits
Meet new people
Experience life on a University campus
All travel, food and accommodation will be paid for.
Applications close on the 5th May: https://www.henley.ac.uk/research/academic-areas/real-estate-and-planning/rref/pathways-to-property/summer-school
Students attending this programme will have access to our e-mentoring programme and will be provided a funded work experience placement over the October half term. If students go on to study a property related degree at any UK University they can also apply for a bursary of up to £30,000 over three years
University of Sheffield and Sutton Trust Summer School - applications now open!
The University of Sheffield has partnered with The Sutton Trust to offer a new summer school opportunity for year 12 students in 2023. The Sutton Trust Summer School programme offers school-age students from low socioeconomic backgrounds the opportunity to immerse themselves in university life. It provides students with the confidence and skills needed to: choose where to apply and what to study, be competitive applicants and find support with a network of like-minded peers. Students will take part in taster academic sessions, application skills workshops and social activities. This year, academic sessions are offered in Architecture, Biosciences, Engineering, and History and English - browse through the details here.
Applications open until midday 10th March 2023
To support those aims, our eligibility criteria is targeted to ensure we are supporting those students who would most benefit from our intervention. Apply here:
https://summerschools.suttontrust.com/
Oxford Brookes Summer School
Summer Schools 2023 - Applications are open!
Last year we had nearly 200 Year 12 / 1st Year College students attend our Summer Schools. Our residential Summer Schools will give you the opportunity to discover what being a university student is all about, delve into a subject area of your choice and make new friends. The cost of the summer school is absolutely free with all travel, meals and accommodation costs covered.
You can find out more about our exciting summer schools here, including dates and the application form. https://ddlnk.net/BBQ-874LE-79JSSA-523R85-1/c.aspx
Bath Summer School - Year 12's: Sports Summer School
Our Sports Summer School is for Year 12 students from Widening Participation backgrounds. This summer school will be perfect for anyone competing regularly in a team in their chosen sport or competing nationally or internationally as an individual. The summer school will take place from Wed 26th July to Fri 28th July 2023.
Find out more and apply here: https://www.bath.ac.uk/campaigns/sports-summer-school/
Target Bath is a free programme for UK-based Year 12 students of Black African and Caribbean heritage where they can find out about life at the University of Bath.
The programme is free of charge and includes:
Support throughout Year 12 and 13 from a Rare Recruitment coach
Insight into life at Bath
Support with your subject choice and preparing for the UCAS process
A place on Discover Bath, our free summer residential programme
E-Mentoring from current Bath students
The opportunity to gain a reduced offer to study at Bath
Find out more and apply here: Target Bath: https://www.bath.ac.uk/campaigns/target-bath/
Bath Year 11's: Autism Summer School
Our Autism Summer School for Year 11 students is a free-to-attend, one night residential event that aims to give Year 11 students with ASD the chance to experience higher education and university life. The events also aims to equip students with some useful skills to ease their transition to education after GCSEs. The 2023 summer school will take place from Friday 4th August to Saturday 5th August.
[Autism%20Summer%20School%20(bath.ac.uk)]Find out more and apply here
University Information
London School of Economics – Deadlines fast approaching!
The London School of Economics and Political Science (LSE) run programmes that provide students with a taste of university-level teaching and learning as well as the information needed to apply to LSE and other high-tariff universities.
This opportunity is available to your students aged 16-17 (in Years 12 or equivalent) and the deadline to apply to both programmes are approaching this month. Here are the programs: https://www.lse.ac.uk/study-at-lse/Undergraduate/widening-participation?dm_i=7K7A,8,2JIZ,W,1
LSE Explore
Applications close at midnight on Sunday 19 February
https://www.lse.ac.uk/study-at-lse/Undergraduate/widening-participation/Sixth-form-college/lse-explore-year-12?dm_i=7K7A,8,2JIZ,W,1
LSE Explore will allow participants to find out more about studying these subjects at LSE and consolidate their understanding of the higher education application process and the specifics of making an application to LSE.
Attendees to the Q&A will also hear from current LSE undergraduates with the chance to have their questions answered. Apply by the 19th February
https://lse.eu.qualtrics.com/jfe/form/SV_bBf95ORQztFZncGbe?dm_i=7K7A,8,2JIZ,X,1
Opportunities at LIS
Open Day Friday 16th February, 12:00-15:00
If you're curious about life at LIS and our interdisciplinary curriculum, we'd strongly encourage you to join us for an Open Day. Get a taste for interdisciplinary learning by focusing on a complex challenge – like educational inequality, climate change or migration, meet our faculty and current students (we think they're great) and ask any questions you might have. Sign up here! https://t.sidekickopen86.com/Ctc/T9+23284/cM0-f04/Jks2-6q7W69sMD-6lZ3lTW2RPJWw5GqgJdW12HbxV1MrbDDW88rH5K63n29GW8JZFVt1kZpHdW3BXtYF1zhTDLW1dmwCZ7g3vY9W2K7xSh2c_PBFW3NY0qV81DK8nW3XZyP72Y7jkTW2PLDC07NpXHqW9jTYM54Qh7GcW4zR4t34ZGDQDW7VWPjR7npG2cW2B8W-d7N_ggTW36rr662-7kKmW1TLF0h2JK_5BW5y69wq60mr6-W6PN_fG7pxhzsN4DSkXWQpCdRW6qfLKk7w-SSHf49X2MC04
Virtual Parent Q&A – Wednesday 22nd February, 18:00-19:00
We'll be hosting our first virtual Parents & Carers Q&A, and you're the first to receive the exclusive invite. It's a great opportunity for your parents and carers to meet LIS students' parents at LIS and ask them any unfiltered questions they might have. Sign up here!
https://www.lis.ac.uk/basc-events/
Solent University - Upcoming open days
Undergraduate
Saturday 15 April 2023 (on campus)
Saturday 22 April 2023 (virtual)
Careers in maritime/cadetships
Saturday 4 March 2023 (on campus)
Saturday 13 May 2023 (virtual)
Booking Information : https://www.solent.ac.uk/open-days?utm_source=Southampton%20Solent%20University&utm_medium=email&utm_campaign=13760018_Schools%20and%20Colleges_monthly%20newsletter_with%20names_Feb%2023&utm_content=OpenDAyButton&dm_i=24FD,86XAQ,SC6E16,XL1LV,1
Applicant taster days - Applicants only
Saturday 18 March 2023 (on campus)
Saturday 25 March 2023 (virtual)
We are running exclusive on-campus and online events for applicants to Solent, helping them to delve deeper into their chosen course. Applicants will be emailed about these events directly, but please advise any applicants they can register their interest in attending either event.
Register here : https://app.geckoform.com/public/?utm_source=Southampton%20Solent%20University&utm_medium=email&utm_campaign=13760018_Schools%20and%20Colleges_monthly%20newsletter_with%20names_Feb%2023&utm_content=Gecko&dm_i=24FD,86XAQ,SC6E16,XL1LW,1#/modern/21FO00j3rle5n400i4c134muty