Careers Bulletin 18 November 2022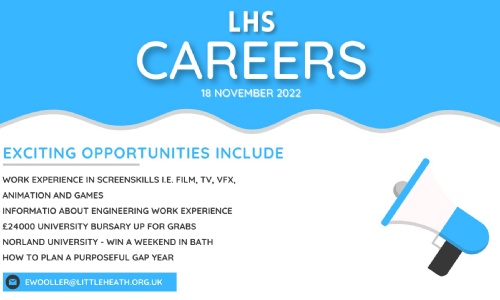 Employment
The Hand and Flowers – Marlow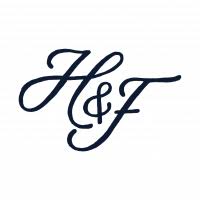 We looking for pirates to jump aboard our ship and join our team of chefs!
We are looking for chefs of all levels so if you are skilled, passionate, enthusiastic and hardworking then send your CV to rosie@tomkerridge.com #Pirates #Chefs #Recruiting
https://twitter.com/HandFMarlow/status/1592513198242279424?t=LuY8FFfbiXuSDVnNezK-IQ&s=19
AON Fast Track Apprenticeship – Y13

Do your students have a passion for customer services? Are they interested in risk and the impact it has on the world around us? Discover how we help our clients identify their risks and ensure they have the best possible cover to mitigate them. They could join Aon as a Commercial Risk or Reinsurance Apprentice or a Client Management Apprentice! With the Aon apprenticeship your students will have the chance to gain professional qualifications while getting hands on experience and earning a salary as they do – It's a fantastic way for them to enter your new career.
The following apprenticeship opportunities are now available with Aon for your Year 13 students. We know applying to such schemes can be time consuming so Connectr are partnering with Aon to offer a fast-track option to take the pain away from a protracted application process. We will offer advice and support to set the students up for success
Roles Available in Reading - Commercial Risk & Reinsurance Apprentice
https://outlook.office.com/mail/inbox/id/AAMkADEyMmM4YTZmLWZiMjMtNGU4NS04MzUzLWU0OTJmYmVlNWEwNABGAAAAAAA6ZgrQhiwJQZQjGIf%2FQQ%2FTBwAThazonFgYS6uQJmVMFxcDAAAAAAEMAAAThazonFgYS6uQJmVMFxcDAAb5lbqLAAA%3D
Interested? If you are in Year 13 and would like to find out more, simply click the button the below to see what each apprenticeship programme consists of, and how to apply. Here, you will also have the opportunity to get in touch with our friendly team with any questions you have! They are here to support you through the whole application process.
Please note this is a rolling application process so do apply asap!
Some final good news - we know a lengthy application form is never fun. So, if you apply via the button below our team will give you a call to fast track your application by asking a few questions over the phone.
https://go.connectr.com/aonapprenticeships2023
Work Experience
Screenskills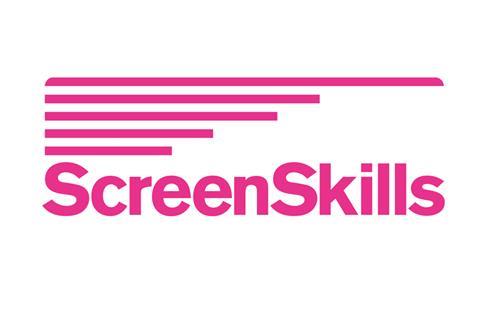 Investing in the people driving the success of UK film, TV, VFX, animation and games. Opportunities for pupils to join the film industry at entry level once they have left school. The Screenskills Film Trainee Finder runs from April 2023- March 2024 - so if this interests you, keep a note of the link for the future. Application is open now for Y13 students.
https://www.screenskills.com/bookings/film-trainee-finder-2023-24/
InvestIN: Work Experience Opportunities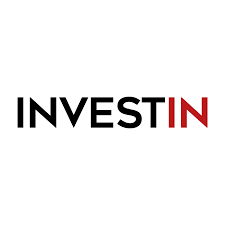 INVESTIN have launched their autumn term career opportunities which are available in 19 cutting-edge industries. Students will learn directly from some of the world's best professionals - doctors, lawyers, engineers, investment bankers and more - through a series of live, interactive simulations which provide tailor-made professional experience to ages 12-18.
London Zoo – Work Experience Opportunity for Year 12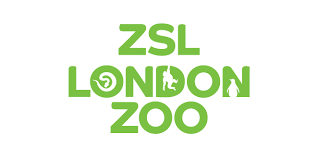 This December 2022 and February 2023 London Zoo are offering the unique opportunity to gain a week's work experience with the animal care teams at ZSL London Zoo.
This experience will enable your student to gain 35hrs of vital non-clinical animal care experience to put towards university applications!
They will get a first-hand, practical look at the daily life of exotic animal care, including; diet preparation, enclosure cleaning and maintenance, training and behaviour observations, enrichment design and preparation and more, while working with a Zoo staff member.

The placement will also include training and development opportunities with all participants together, including career advice and CV workshops, a glimpse at zoo veterinary care and personal development training with the RVC.
Key info:
Dates: Mon 19th - Fri 23rd December 2022 OR Mon 13th - Fri 17th February 2023.
Times: 8am-4pm
Open to Year 12 students only (16-17 yr. olds)
Only 6 places available per placement week
A free hot meal will be provided each day of the placement

Eligibility:

To be eligible for a place, your student must meet at least two of our target audience criteria:
Be eligible and in receipt of Free School Meals
Be from an ethnic minority background
Have a disability
Currently in care or a care leaver
A young carer/care giver
A refugee or asylum seeker
Be the first in your family to go to university

Please encourage your students to apply. I have attached a flyer with all necessary information that can be printed out and distributed as well.
To apply for a place, please click here.
https://forms.office.com/pages/responsepage.aspx?id=EqEWfc_-MUCxmTyciSvMnGvGEXzyXsFKpgES_TXyc1tUMVpDUkxDVU1JT01BT1E5ODhLSlZYRlVLUCQlQCN0PWcu
Applications close on Wednesday 30th November 2022 and London Zoo will letting people know if they've been successful shortly after. Any questions ahead of your application, get in touch at workexperience@zsl.org.
Engineering Work Experience – Springpod

You'll hear from engineers in a wide range of specialisms, they'll explain how they got into the industry and, if you're lucky, they might even share some top tips. You'll also complete quizzes and activities to ensure you know what each engineering specialism looks like.
https://www.springpod.com/virtual-work-experience/engineering-work-experience
Year in Industry
Applications are now open for the placement year 23/24. The Year in Industry has vacancies with companies working in technology, computing, science, engineering, business, marketing and finance across the UK – from leading FTSE 100 companies to small innovative start-ups.
https://www.etrust.org.uk/the-year-in-industry
General Information
Morgan Stanley – Trading Events
Are your students interested in a career in global markets? Students are invited to engage with a state of the art simulation that will rotate them through roles in market making, sales trading and execution trading.
Hosted by Morgan Stanley in partnership with Amplify Trading, this is a unique way to really understand what happens on an investment bank trading floor in a fun, engaging environment.
The event is open to all years 12 and 13 and suitable for any student who may have no prior financial training. Please share the links below with your students so they can apply! There are three dates and the times are 16:30 – 18:30.
7th December - https://morganstanley.tal.net/vx/lang-en-GB/candidate/postings/9683?utm_source=ac&utm_medium=email&utm_campaign=morgan_stanley&utm_term=newsletter&utm_content=nov
13th December - https://morganstanley.tal.net/vx/lang-en-GB/candidate/postings/9686?utm_source=ac&utm_medium=email&utm_campaign=morgan_stanley&utm_term=newsletter&utm_content=nov
15th December - https://morganstanley.tal.net/vx/lang-en-GB/candidate/postings/9687?utm_source=ac&utm_medium=email&utm_campaign=morgan_stanley&utm_term=newsletter&utm_content=nov
Morgan Stanley Virtual Events
At Morgan Stanley, we offer a range of Apprenticeship opportunities aimed at school leavers. Apprenticeships offer an alternative route by providing the opportunity to study towards a qualification, whilst gaining practical industry experience and earning a salary. Join us at our Apprenticeship Insight Events to learn more about what Programmes we offer across our London and Glasgow offices and what it's really like to be an Apprentice at Morgan Stanley.
Date: Wednesday 30th November 2022
Time: 16:30-17:30 (GMT)
Application deadline: Tuesday 29th November 2022
Platform: Zoom

Hear first-hand from our Apprentices across London and Glasgow what it's like to work at a Global Financial Services Firm. Find out what exciting projects they get to be a part of!
Register now: https://morganstanley.tal.net/vx/lang-en-GB/candidate/postings/9680?utm_source=School+Admin+Registrations&utm_campaign=3d144229a1-EMAIL_CAMPAIGN_2022_11_17_07_59&utm_medium=email&utm_term=0_f09eb3b2c8-3d144229a1-211995373&goal=0_f09eb3b2c8-3d144229a1-211995373&mc_cid=3d144229a1&mc_eid=7a807bdecc
London: Insight into Technology – Degree Apprenticeship
Date: Thursday 8th December 2022
Time: 16:30-17:30 (GMT)
Application deadline: Wednesday 7th December 2022
Platform: Zoom
https://morganstanley.tal.net/vx/lang-en-GB/candidate/postings/9678?utm_source=School+Admin+Registrations&utm_campaign=3d144229a1-EMAIL_CAMPAIGN_2022_11_17_07_59&utm_medium=email&utm_term=0_f09eb3b2c8-3d144229a1-211995373&goal=0_f09eb3b2c8-3d144229a1-211995373&mc_cid=3d144229a1&mc_eid=7a807bdecc
CV & Interview Skills Workshop
Date: Wednesday 11th January 2023
Time: 16:30-17:30 (GMT)
Application deadline: Tuesday 10th January 2023
Platform: Zoom
Learn about our application process step by step to set you up for success.
https://morganstanley.tal.net/vx/lang-en-GB/candidate/postings/9682?utm_source=School+Admin+Registrations&utm_campaign=3d144229a1-EMAIL_CAMPAIGN_2022_11_17_07_59&utm_medium=email&utm_term=0_f09eb3b2c8-3d144229a1-211995373&goal=0_f09eb3b2c8-3d144229a1-211995373&mc_cid=3d144229a1&mc_eid=7a807bdecc
Bank of England – Innovation Competition
Prize - Paid Internship
The Bank of England launched its second Innovation Competition in November, and we think this initiative may be of interest to your students. The competition provides students aged 16+ from across the UK with the opportunity to win a paid summer internship at the Bank of England. To enter, students must answer the following question - how can artificial intelligence (AI) shape the mission of the Bank of England?
Entries are judged solely on the merits of their innovative ideas, reflecting our belief that talent is not always reflected in good grades. The competition is open to all students, but it may be of particular interest to students currently interested in computing/IT.
The internship will last 6-8 weeks and can be completed online or at our Moorgate/Threadneedle Street offices in London in summer 2023.
For more information about the competition please visit https://www.bankofengland.co.uk/education/competitions/innovation-competition.
University Bursary of up to £24,000
Closing date 21st November 2022
If you are predicted 120 UCAS points or BBB you could apply for the GCHQ University Bursary. You can study any subject at university. If successful you will be offered every summer an 8 week placement in a tech or non tech rol with GCHQ or one of their 100 partners e.g. Tesco, IBM, BT, BAE etc
Please look at the link below if this is of interest to you.
https://www.gchq-careers.co.uk/cyberfirst/university-bursary.html
Not sure what to do after Year 13?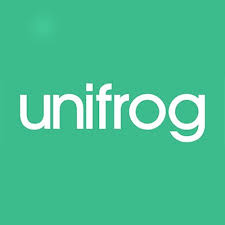 If you're in Year 13 and don't know what to do next, this is the webinar for you! You'll learn how to use Unifrog to explore all your options, including apprenticeships, the world of work, and university. They'll also give you expert tips on how to put together successful applications for each pathway. https://www.unifrog.org/teacher/webinars/upcoming/597-not-sure-what-to-do-after-year-13?utm_medium=email
"Your Child, Their Future" Parent / Carer Webinar
The job market for students leaving school or university can be difficult to navigate and now more than ever we need to help our young people by making them aware of all the opportunities available to them, as well as providing them with advice and tips on securing the very best opportunities when they enter the workplace. We would like to extend our invitation to all parents and guardians to attend our 'Your Child, Their Future' Event on Thursday 24th November from 6:00pm – 7:30pm.
We have leaders from some of the biggest employers in the world including KPMG, BT Group, Capgemini, British Airways, Linklaters and more who will each come along to talk to you, as parents and guardians, about how your son/daughter/young person can best navigate the job market to find some incredible work experience/internship placements, as well as graduate and apprenticeship opportunities. We will be sharing some useful tips around psychometric testing, how to prepare for assessment centres, putting together a CV, filling out application forms, as well as advice on how you can prepare your child/young person for the working world.
This event is completely free of charge, and it will be running via Zoom on Thursday 24th November from 5:00pm - 6.30pm. We encourage you to join this event virtually with your son/daughter/young person, or the whole family and ask any questions that you may have, directly to leading employers.
The registration link can be found below here, so please do sign up if you would like to attend. The zoom link will be emailed to you closer to the time.
Registration Link:
https://www.surveymonkey.com/r/YP-Information-Evening
Army Internship
Discover what it takes to be a leader. Gain unrivalled insight into the life of an Army Officer. This is your chance to experience the role of an Army Officer – whether it's 6 to 18 months before university, during your studies or after graduating.
Depending on your role, you'll complete upwards of 9 weeks world-class leadership training at the Royal Military Academy Sandhurst. You'll then spend 6 to 18 months assigned to a Regular Army unit in the UK and on routine duties around the world, shadowing the daily role of an Army Officer.
You'll get paid as you learn to lead up to 30 soldiers. You won't be deployed on operations, but you will take part in sports, Adventurous Training and military training exercises.
Our internship is open to anyone:
With a firm place to read a first degree at a University or College
Who has graduated within the last two years
Who is aged between 17 years 9 months and 28 years old (by mid-September of the year you will start training at Sandhurst)
Who has or is predicted to get 72 UCAS points (or equivalent) and have 35 ALIS points, including a C/4 or above in English Language, Maths and a Science or foreign language
Is physically fit
You must pass the Army Officer Selection Board to be accepted onto the internship.
Once you have completed your internship, we hope that you would choose to remain in the Army as a Reservist or Regular Army Officer. You will be qualified to continue to serve as an Officer in the Army Reserve both during and after university; or you can complete the Regular Commissioning Course if you'd like to serve as a full-time Army Officer.
The application window is ongoing. Simply register for an account and fill out the online application form. We'll support you through the process.
This is your chance to take on an adventure, develop your leadership skills and build a career with purpose. Ready to show us what you can do?
https://apply.army.mod.uk/what-we-offer/regular-officer/internships?cid=jobb1631775577
Medical Schools Interviews Report
With medicine interviews starting soon, it is important that your aspiring medics are as prepared as possible.

We contacted every medical school in the UK to gather the following information for our latest report, which outlines:
Every medical school's interview process
The number of stations and questions students can expect
Which medical school is doing "asynchronous" interviews
Which medical schools are conducting online or in-person interviews this year
When students will be invited for interviews and when the interviews will happen
You can read the full report here: 2022/23 Medical School Interviews Report.
https://educationprojects.co.uk/overview-of-uk-medical-schools-interviews/
We hope this report is a useful resource for your students. For additional support for your students, we are running our Ultimate MMI Course on 19th November, and they can book their space here: Ultimate MMI Course.
https://educationprojects.co.uk/courses/ultimate-mmi-course/?utm_source=SprintMail&utm_medium=SprintMail&utm_campaign=15Nov
It's a live-online course where our interview experts will cover everything from common interview questions, "breaking bad news" stations and "role play" stations, to how to avoid "red flags" and much much more.
University Information
Kings College London – Medicine & Dentistry Lecture Series
We are contacting you to let you know that applications for our free online and national King's College London Medicine and Dentistry Lecture Series 2023 are now open! This programme is for students across the UK in Year 11, 12, and 13 who have only attended non-selective state schools since age 11 and are interested in becoming a doctor or dentist. Please circulate this opportunity to students who you think will be interested.
Over the course of the 14 lecture programme students will hear from a variety of speakers to help them make the best application to medicine or dentistry possible! Last year's lectures included the following:
Medical and dental specialities: cardiology, prosthodontics, renal transplant, and many more!
Q&As each week with current medical and dental students as well as a lecture dedicated to the student experience.
A session on other careers in healthcare with six professionals currently working and teaching in the sector (nursing, dietetics, clinical science, etc.)
September Q&A with key admissions colleagues in the schools of medicine and dentistry at KCL and UCL.
Lectures on the application process: the UCAT, personal statements, and interviews.
Lectures will be held on Tuesday evenings at 6-7.15pm and will run in blocks of three throughout 2023. The first three lectures will take place on the 31st January, 7th February, and 14th February. The remaining three blocks of lectures will take place in Spring and Summer.
For more information and to apply, students should follow this link. https://kings.onlinesurveys.ac.uk/medicine-and-dentistry-lecture-series-2023-application-fo-3
The deadline to apply is Friday 16th December 2022.
If you have any questions, please feel free to reply to this email. We will also be posting further information about the programme on our social media channels. Please follow our Instagram @kclofmd for updates.
I hope to see lots of your students there! Our application form can be found here. https://kings.onlinesurveys.ac.uk/medicine-and-dentistry-lecture-series-2023-application-fo-3
Salford University: English & Film
Salford's proximity to Media City makes it an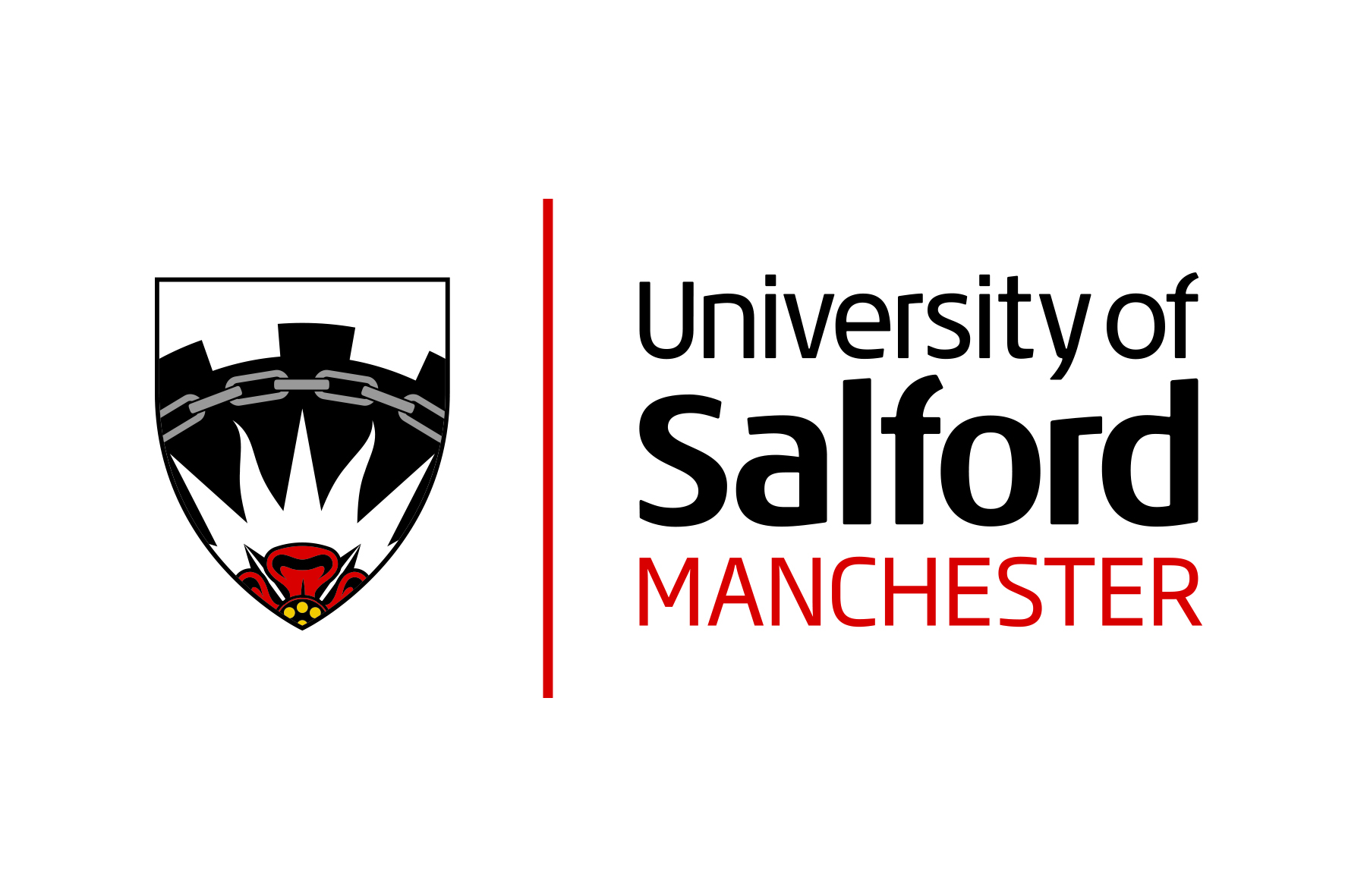 excellent choice for those considering Film as a career. They also offer a joint honours degree - the English and Film degree is characterised by the richness of literature and the study of film in its critical and creative context. You'll explore both art forms individually, as well as examining the relationship between them.
Read more here: https://www.salford.ac.uk/courses/undergraduate/english-and-film
Norland University: Win a Weekend in Bath competition!
Norland are delighted to launch their annual Win a Weekend in Bath competition coinciding with their open day on Saturday 20 May 2023 for pupils in Year 10-13. This competition offers prospective Norland students the opportunity to enjoy a weekend in Bath for two and attend the open day to discover more about their BA (Hons) Early Childhood Education and Care degree and Norland diploma integrated course.
https://www.norland.ac.uk/win-a-weekend-in-bath/?utm_medium=email&_hsmi=233185165&_hsenc=p2ANqtz-_Q_x_IUk-ZvC6p32qgo0TTM_qKg0tu78AaBPDKqMRuaFwag4FAB0se1u6Z8ca6zvPxuRcgGrEViIkYjDjYqNOTrBrAWWxnyxgzoyNkP4QKuwnuc6M&utm_content=233185165&utm_source=hs_email
UCL: Global Humanitarian Studies
Are you interested in working in the humanitarian sector, in a career that makes a real difference to people and communities around the world? Join the UCL Global Humanitarian Studies BSc online taster course to find out more about studying this degree in the UCL Institute for Risk and Disaster Reduction (IRDR) and where it might take you.
https://www.ucl.ac.uk/risk-disaster-reduction/events/2022/nov/bsc-global-humanitarian-studies-taster-course?utm_source=schools&utm_medium=newsletter&utm_campaign=tasternov22
Nottingham University: Ambition 16-18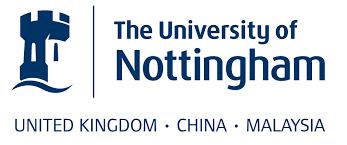 Applications are still open for Ambition Nottingham 16-18, the deadline to apply is the 27th November 2022. Ambition is a free, two-year scheme for all Year 12 students. The programme takes place online although there may be an opportunity to visit campus at some point during the programme. The activities support progression and application to a university of your choice.
https://www.nottingham.ac.uk/schoolsliaison/services/ambition-post-16.aspx
FutureSmart Careers: Medicine Interviews
Help! How do I prepare for a medicine
interview? First of all, if you have received an invite to an interview, well done! All of the hard work that you put into your application has paid off – you have made it to the next stage. However, if your initial reaction is joy this might be quickly followed by anxiety. Here FutureSmart take you through the information you need and the preparation you should undertake to ensure the best chance of success.
https://www.futuresmartcareers.co.uk/blog/medical-school-interviews/
Gap Year
A productive gap year helps a young person to decide what they want to do. It also helps with their university, apprenticeship or job application process. Purposeful gap years demonstrate skills and a willingness to challenge yourself and is invariably an engaging topic of conversation during interviews.
Volunteering, training, working and learning during a gap year builds life experience. This helps young people develop a sense of local and global citizenship and empathy with diverse cultures.
For more information and advice please read:
https://yearoutgroup.org/gap-year-advice-planning/benefits-gap-year/
Drama – gap year course
The Year Out Drama is an intensive full-time intensive practical drama course at Stratford-upon- Avon. It provides a stimulating and exciting full-time programme, encompassing a wide and varied program of theatre-based skills. A key objective of the course is to nurture students in the development of their own thoughts and ideas, to encourage individuality of expression and foster creative confidence.
The aim of the course is to provide an intensive, full-time, exciting and rewarding year-long drama course during which students receive expert direction from working professionals in a wide range of theatre disciplines. To create an environment where students can learn to become independent, to mature and grow in confidence and feel able to achieve their potential. To encourage students to use their year out to further their career plans, forge new ones or re-evaluate their options taking advantage of the expert one on one support and guidance we offer.