Careers Bulletin 20 October 2022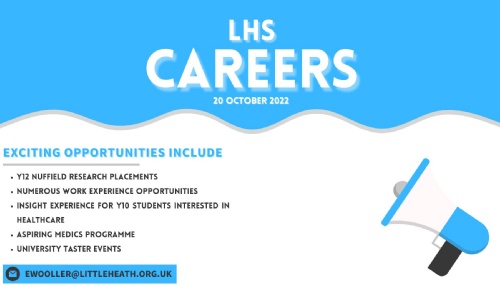 General Information
High Fliers: Degree Apprenticeships
The recording of the programme will remain on this link until the end of November, so please make sure, to watch it if you are interested in degree apprenticeships. The recording covers:
An interview with Clare Marchant, Chief Executive of UCAS, talking about how Sixth Form students can use UCAS to find out about degree apprenticeships
Four presentations explaining 'What is a degree apprenticeship?', 'Which degree apprenticeships are available?', 'University or a degree apprenticeship?' and 'Where to find out more information on degree apprenticeships'
An employer showcase of 50 major UK employers who will be offering degree apprenticeship programmes in 2023
Tips, advice and guidance from Lloyds Banking Group and BDO on how to apply for degree apprenticeship and the selection processes that employers' use
Interviews with current degree apprentices at Dyson, PwC, Royal Navy and Rolls-Royce
Information on of how solicitor apprenticeships provide an alternative route into the legal profession, from law firm Eversheds Sutherland
https://www.youtube.com/watch?v=w_S9wLhaLGM
Network Rail Apprenticeships
Level 3 Engineering Apprenticeship, Level 6 IT and Business Services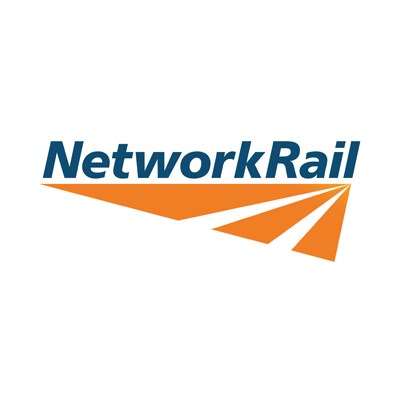 Level 6 Degree Apprenticeship Scheme (Reading & Milton Keynes)

Engineering - You'll need at least GCSEs in English Language and Science at Grades 9 – 4, Maths at Grade 9 – 5, and one other subject at Grades 9 – 4. Or you'll hold an NVQ or BTEC Level 2 or above in an Engineering subject or equivalents.

IT and Business Services - You'll need to have achieved 5 GCSEs Grade 9-5 (including Mathematics and English) and 3 A Levels which should include 1 STEM subject. (BCC or 104 UCAS points equivalent). BTEC equivalent qualifications at Distinction* are also acceptable. General Studies A Level is not accepted for this opportunity.
For more information please refer to:
https://www.networkrail.co.uk/careers/early-careers/apprenticeships/
Nuffield Research Placements open for 2023 – Y12 Students
The Nuffield Research Placement programme is now open for applications for 2023. This successful programme offers a variety of placement opportunities in the diverse area of STEM.
https://www.stem.org.uk/nuffield-research-placements/students?utm_source=Adestra&utm_medium=email&utm_term=&utm_content=Start%20your%20application&utm_campaign=Secondary%20STEM%20newsletter%20October%2022
Y13 - Year in Industry (Education Development Trust)
Webinar 26/10/22 at 4pm – 5pm
This would suit students considering a structured and paid gap year to enhance their university or apprenticeship applications additional resource for them. The scheme, helps place students into paid 12-month long placements into all areas of engineering, science (particularly physics), technology/electronics, business, marketing and finance across the UK.
Register for the YINI scheme here: https://www.etrust.org.uk/yini-register
Year 13 Students are invited to join our next YINI Open Day webinar on Wednesday 26th October
Find out how the scheme can help you in searching for a paid placement, as well as how we support each student during their placement. Plus, hear from our YINI Team and currently/former placed YINI students talk about their placement experiences.
We will be running this webinar once a month. To access the webinar timetable and see other available dates, please click here. https://us06web.zoom.us/webinar/register/WN_I9O149g7TdmT8ZO0LBuAiw
We look forward to hopefully some of your students registering with us.
If you have any questions, please do not hesitate to contact our friendly team at studentrecruitment@etrust.org.uk
Tel: 01707 906106| Email: studentrecruitment@etrust.org.uk
IBM: Futures Scheme
The Futures Placement scheme offers you an
invaluable opportunity to work with a world-leading company for 12-months, broadening your horizons and giving you a head start in your career. IBM offer Business, Technical and Design Placement's.
https://www.ibm.com/uk-en/employment/entrylevel/#Futures_12_Month_Placement_Scheme
Lululemon: Omnichannel Marketing Virtual Work Experience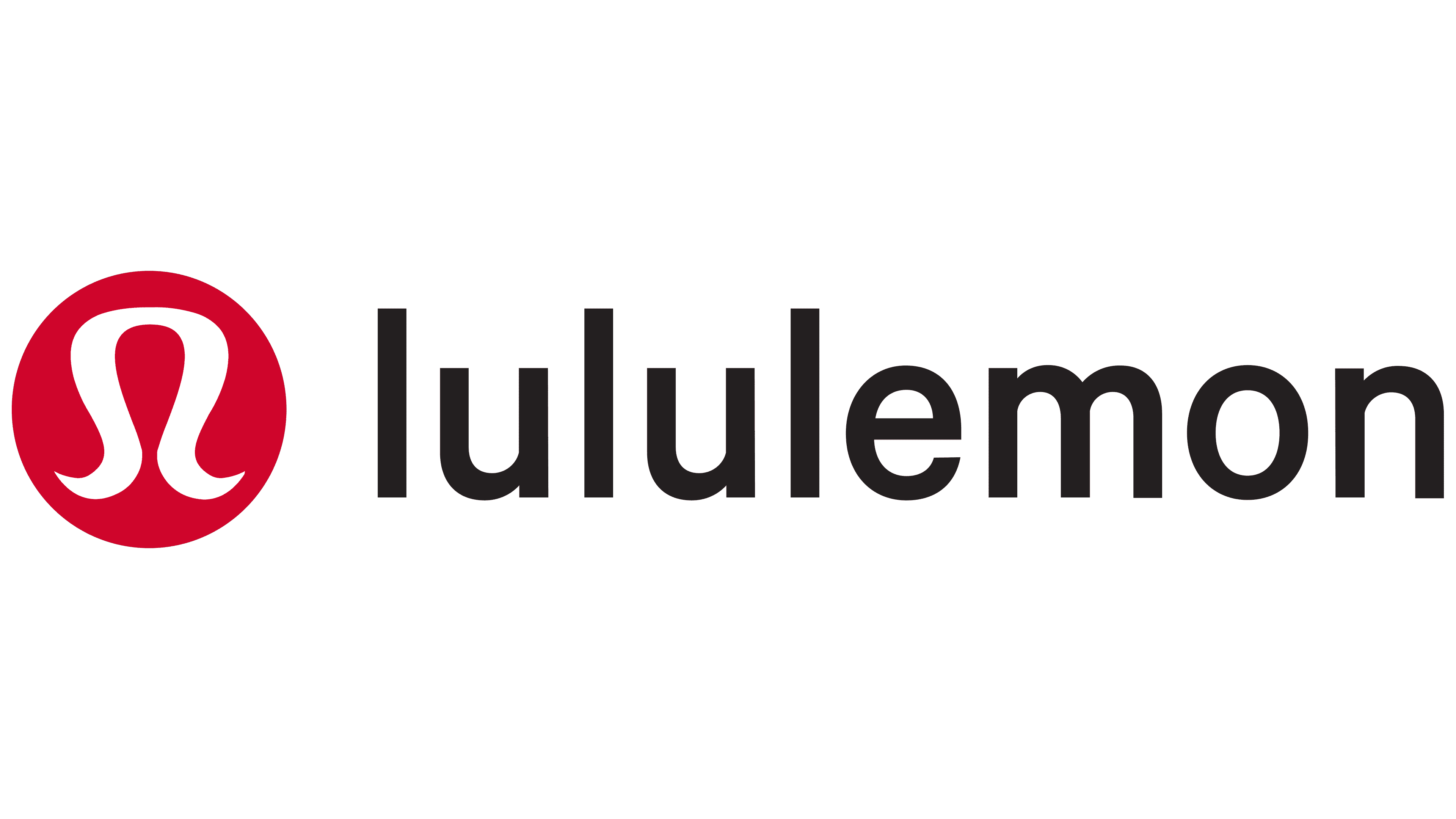 Through this virtual experience programme, you'll experience how to build an integrated marketing plan. You'll be hands-on learning product development, project management and digital transformation skills.
https://www.theforage.com/virtual-internships/prototype/rafBBMLTjispqak7Z/lululemon-omnichannel-marketing-Virtual-Experience-Program
Half Term Virtual Work Experience - Engineering
26th October 9am – 5pm via zoom
Fancy working on real world engineering problems like reducing city congestion, helping NASA land a rover on Mars, or creating software to help produce offshore wind energy? A career in Engineering with a billion-pound technology company, this event could get you there.
Huge employers will be joining us this half-term to tell you all about their career opportunities and give you some hands-on experience during interactive workshops. We have some of the country's TOP engineering firms joining us, to give you real insight into working on the frontline of modern engineering advances, including: the UK's largest airline British Airways, FTSE 100 property developer Berkeley, Global defence engineering specialists Babcock, Global Civil engineering firm Mott Macdonald, and Spectris the precision instrumentation and controls specialists.
It doesn't matter if you're interested in civil, electrical, software, defence or any other branch of engineering, all will be discussed throughout the course of the day!
This event will give you direct access to some of the companies at the forefront of the ever-evolving engineering world. Not only will we hear from some of the UK's leading professionals sharing insider tips on how to begin your career, but there will also be opportunity to ask them your burning questions.
This event will be hugely popular, so please don't delay signing up! Click this link to sign up now: https://www.surveymonkey.co.uk/r/Engineering-WEX
Key details:
Half-term work experience day on Wednesday 26th Oct 9am-5pm
Join us from anywhere in the country via Zoom
Certificate of attendance for your CV
Insider tips from some of the UK's greatest Engineering firms
Exciting prize giveaways on the day!
Half Term Virtual Work Experience -Technology
26th October from 9am-4pm via zoom
If you would love an insight into what life at a FTSE100 multinational telecommunications company is like, or want insider tips from a top professional at a billion pound global IT consulting firm, this is the opportunity for you!
We have some global tech giants joining us, including: World Wide Technology - one of the USA's largest minority owned Tech firms, who boast some of the best diversity and inclusion projects; BT the FTSE 100 telecommunications company; global IT consulting firm Capgemini, Big 4 professional services firm PwC and $9billion turnover insurance firm WTW.
If you're interested in hearing more about the different careers in the digital and technology industry, and want to engage with some top businesses during interactive workshops be sure to sign up.
Click the link here: https://www.surveymonkey.co.uk/r/TechTheFuture-WEX
Virtual Work Experience over half term break via Springpod
Lots of different opportunities to choose from
https://drive.google.com/file/d/1LXiCj5pNtaaUgY4_ONPe0GBSzVWFkoQl/view
Young Professionals – Half Term Virtual HH Work Experience
Careers in Business, Finance & Accounting
On Monday 24th October from 9am - 4pm
We have Big 4 constituents PwC and KPMG as well as Grant Thornton, Mazars and CIMA joining us to run a variety of workshops and real-life case study activity sessions to give students a taste of professional life at each company.
Registration link here: https://www.surveymonkey.co.uk/r/Business-Accounting-Finance-WEX
Law Work Experience
On Tuesday 25th October
We have Browne Jacobson from 9am -. If you're interested in a career in the legal profession and are looking to secure a training contract, work experience, a Solicitor apprenticeship, an in-house GC role or gain a Pupillage – then attending this event will increase your chance of success.
We are going to be running a shorter parent / guardian event that will discuss the kinds of careers within the legal industry, legal apprenticeships and where to find them with a Q&A to wrap things up. This is from 6:00pm - 7:15pm. The same Zoom link will be used for both events.
Registration link here: https://www.surveymonkey.co.uk/r/Browne-Jacobson-Law-Work-Experience
Careers in Engineering, Construction and Property Development Work Experience
Tuesday 25th October
We have Mott MacDonald, Berkeley Group, British Airways, Babcock International and Siemens joining us for a day of interactive sessions and workshops.
Registration link here: https://www.surveymonkey.co.uk/r/Engineering-WEX
Careers in Technology
Work Experience taking place Wednesday 26th October from 9am - 3pm. For this we have BT, PwC, Capgemini, WTW and World-Wide Technology joining us again to run various workshops, activities and Q&A sessions.
Registration link here: https://www.surveymonkey.co.uk/r/TechTheFuture-WEX
Certificates of completion will be awarded for all of the events to students who complete the full days.
Y10 Virtual Health Care Program – Great way to get an insight into healthcare
Reach out for Healthcare Science (ROfHCS) is a widening participation programme for year 10 students that has been funded since 2012 by HEE London. Reaching 300 school-age students each year, they provide the opportunity to gain hands on experience in Healthcare Science departments, during a week-long programme.
HEE has a mandate to widen participation and is committed to widening the diversity of its' Healthcare Science workforce, in line with the NHS People Plan. In 2020, the delivery of the programme in the face-to-face format required a rapid transformation to continue to deliver the objectives of the programme. A pilot Virtual ROfHCS Programme was run, with the vision to pivot from the in-person offering of 300 students, to an online offering which had the capacity to extend into a major national programme. This successful pilot progressed to a national programme and as such, the invite is now available across all our regions.
This free programme will support us to raise awareness of Healthcare Science as a future profession – something we all know our workforce desperately needs!
You can learn more and apply here:
https://www.springpod.com/virtual-work-experience/reachout-for-healthcare-science-with-health-education-england
Oxbridge Masterclass for Gifted and Talented
Big Ideas for Curious Minds: Study Days in Oxford and London.
London 23rd November 2022 - Oxford 9th March 2023
The Programme - https://thrivingminds.org/conferences/uk-student/
The Psychology of Outstanding achievement. What is the secret of success?
The Physics of String Theory. A cross between Einstein and Jimi Hendrix. Explore string theory with the help of his electric guitar.
Exploring Justice Truth and Beaty - three big concepts that shape our world.
Oxbridge Interview Questions. Quirky stretch and challenge for the flexible mind.
DEBATE - Is it ever OK to make comments about another person's body or is this a form of appearance discrimination? Come and have your say.
This is a day for bright ambitious students age 14-18 who are interested in ideas. The best way to stretch clever youngsters is to give them a solid platform from which key questions and big ideas can be explored. Students will spend the day with like-minded youngsters all keen to reach the ceiling of their ability and share ideas. Experienced gifted educator, Julie Arliss, and academics from Oxford will stretch and challenge your students. This is a unique not to be missed opportunity for your students.
Join Julie Arliss, Dr Chris O'Neill and Dr Mark Lewney for an interactive day of multidisciplinary learning - £35 per ticket.
Aspiring Medics Y11-Y13
We are now inviting year 11s and year 12s to join our Aspiring Medics Programme and we have interview preparation for your year 13s:
Years 11 and 12:
You can find an invite letter attached which outlines our full Aspiring Medics Programme. This is relevant to year 11s and year 12s who are on the pathway towards medicine or are still considering medicine as an option.
Year 13:
We are running our popular Ultimate MMI Interview course starting in November; a live-online, interactive day course for students wanting to get a head start on their interview preparation now that their applications have been submitted. Please forward our course link to your aspiring medics: educationprojects.co.uk/courses/ultimate-mmi-course/
Careers in Construction
The Construction Industry opens a world of roles for you to consider, from bricklaying, carpentry, scaffolding and even plant mechanic. To find out more about apprenticeships, please visit:
To find out more about apprenticeships at CITB,
visit: citb.co.uk/courses-and-qualifications/citb-apprenticeships
Bank of England
At the Bank of England, we're not all about numbers and money. We're not a regular bank with loans and accounts. Our job is to oversee the UK financial system. It's serious stuff and we need students and graduates from every background to be able to do it successfully. So, we don't just look for graduates with economics degrees, or one 'type' of person.

Think we've all got a maths degree? Think again.

There are so many ways you can join us a graduate, undergraduate or postgraduate – everything from technology to operations and more. We have the following Graduate development programmes for students with under two years of work experience:
Operations
Economist
Risk
Data
Technology
Supervision
Think you're up to the challenge? Think of applying today.
NB They also recruit for degree apprenticeships:
https://boe-futuretalent.co.uk/?utm_medium=html&utm_source=prospects&utm_campaign=early%20careers%202022_main_grads_ips%20-%20558184&utm_content=html%20email_grads
College Information
College
Date and Time
Information

Reading College

5th October

4.30 – 7.30pm

Kings Road

Reading

RG1 4HJ

0800 612 6008

Bracknell & Wokingham College

15th October

9.30 – 12.30pm

Church Road

Bracknell

RG12 1DJ

0800 612 6008​

Henley College

18th October

5.30 – 8pm

Deanfield Avenue

Henley-on-Thames

RG9 1UH

01491 579988

BCA

1st October

10 – 2pm

19th November

10 – 2pm

Hall Place

Burchetts Green

Maidenhead

SL6 6QR

01628 824444

Basingstoke College of Technology

8th October

10 – 12.30pm

10th October

4.30 – 7.30pm

Worting Road

Basingstoke

RG21 8TN

01256 306679 (Admissions)

Queen Mary College, Basingstoke

5th October

5 – 8pm

6th October

5 – 8pm

Cliddesden Road

Basingstoke

RG21 3HF

01256 417500

Newbury College

19th October

4 – 7.30pm

Monks Lane

Newbury

RG14 7TD

01635 845000
University Information
Lancaster University: Three Days of Lancaster Digital Event
If you can't make it to campus, then join Lancaster for this online open event. Over the course of three days, they'll be running a range of online sessions to show you all that Lancaster University has to offer.
Join for just one hour or for the full three days, it's completely up to you!
https://www.lancaster.ac.uk/study/connect/events/digital-undergraduate-open-event-three-days-of-lancaster-2022-10-26-10-00
Aston University: Maths and Engineering Taster
Find out more about the demands of working in engineering and how Maths is vital in everyday life and see Aston's practical lab spaces.
As part of this event, you will get a taster lecture from each subject run by their world-renowned academics. You will also get to meet some current students and take a tour of our campus and lab spaces.
https://www.eventbrite.co.uk/e/aston-university-engineering-taster-session-tickets-380964413817?utm-campaign=social&utm-content=attendeeshare&utm-medium=discovery&utm-term=listing&utm-source=cp&aff=escb
Escape Studios: Taster Day
The undergraduate taster days are a perfect introduction to the software and skills taught on degrees in Animation, Game Art and VFX. You'll have the chance to visit studios, meet some of your future classmates and test-drive the industry software including Maya and Unreal Engine!
https://www.pearsoncollegelondon.ac.uk/escape-studios/visit-us/events/undergraduate-taster-days.html
Northeastern University London: Psychology Taster Lecture (Virtual)
In this lecture, Dr Julia Hofweber, Associate Professor in Cognitive Psychology will focus on a uniquely human aspect of cognitive processing, namely language. She will discuss where and how the brain processes language, and how humans learn language. Moreover, she will explore the ways in which language interacts with other cognitive processes, and whether the languages we speak may shape the way in which we perceive reality and think.
This taster will also include an introductory overview of studying at Northeastern University London, and there will be ample time for Q&A with Faculty and Student Ambassadors.
Psychology Taster Lecture - New College of the Humanities (nchlondon.ac.uk)
Please find attached
Aspiring Medics Programme
Apprenticeship vacancies listing
Apprenticeship information pack for parents/carers
College & School open dates