Careers Bulletin - 24 February 2023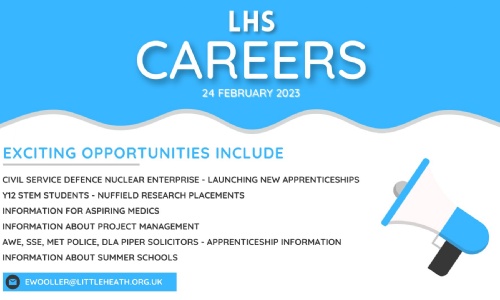 Please find the latest local apprenticeship vacancies for our school leavers - some very good opportunities at a variety of levels for September and other start dates.
The Civil Service Defence Nuclear Enterprise - will be launching new apprenticeships this is an information webinar & workshop
Nuffield Research Placements - Y12 STEM students
Work Experience Programs - HSBC, PwC ( Paid program), Mazars, Network Rail, Thames Water
Aspiring Medics - Three interesting articles
Project Management - digital student guides
International women's Day - Great networking event with leading companies in London
Apprenticeship Information from - AWE, SSE Met Police, DLA Piper Solicitors
College Information from Activate Learning
Summer Schools - PwC Insight program
University Information from Brighton & Sussex Medical School along with details of a law scholarship opportunity with Stephenson & Harwood
General Information
Careers within the UK Government / Civil Service with Defence Nuclear Enterprise
Monday 27th February 5pm – 6pm
Defence Nuclear Enterprise (DNE) are a high security organisation that are part of the United Kingdom's Ministry of Defence. The Ministry of Defence protects people, territories, values, and interests at home and overseas. Through their strong-armed forces and in partnership with allies, DNE helps ensure the nation's security, support our national interests, and safeguard the UK's prosperity. Working for the government / civil service is a highly rewarding career which is why they are ranked among one of the best sectors for school leavers to work in.
DNE are working on some of the most top-secret missions whilst helping to keep the country safe using some of the best technology and systems in the world. And what's more incredible is that you as a school leaver can join them straight from school on one of their student programmes.
On Monday 27th February, between 5pm-6pm we will be hosting an Insight Evening with DNE virtually. This will allow you to learn a lot more about the organisation as well as the defence industry and you will have the opportunity to take part in a hands-on top-secret workshop. DNE will also be launching some brand new apprenticeships, so if you have an interest in working for the government and would like a future career in this sector then this will be ideal for you.
Places are strictly limited due to the workshop element so if you'd like to apply please do so ASAP.
Application Link:
https://www.surveymonkey.co.uk/r/P2HVZMC
Nuffield Research Placements
Inspire young people to stand out from the crowd and gain skills through research with Nuffield Research Placements. Help eligible Year 12 students develop their skills, realise potential career pathways, enhance their CVs and continue into further education or a career in STEM. Please click below to find out more information.
https://www.stem.org.uk/research-placements/teachers?utm_medium=email&utm_term=&utm_content=nuffield%20research%20placements%20button&utm_source=Adestra&utm_campaign=NCW%202023%20-%20Secondary
HSBC UK Work Experience Programme 2023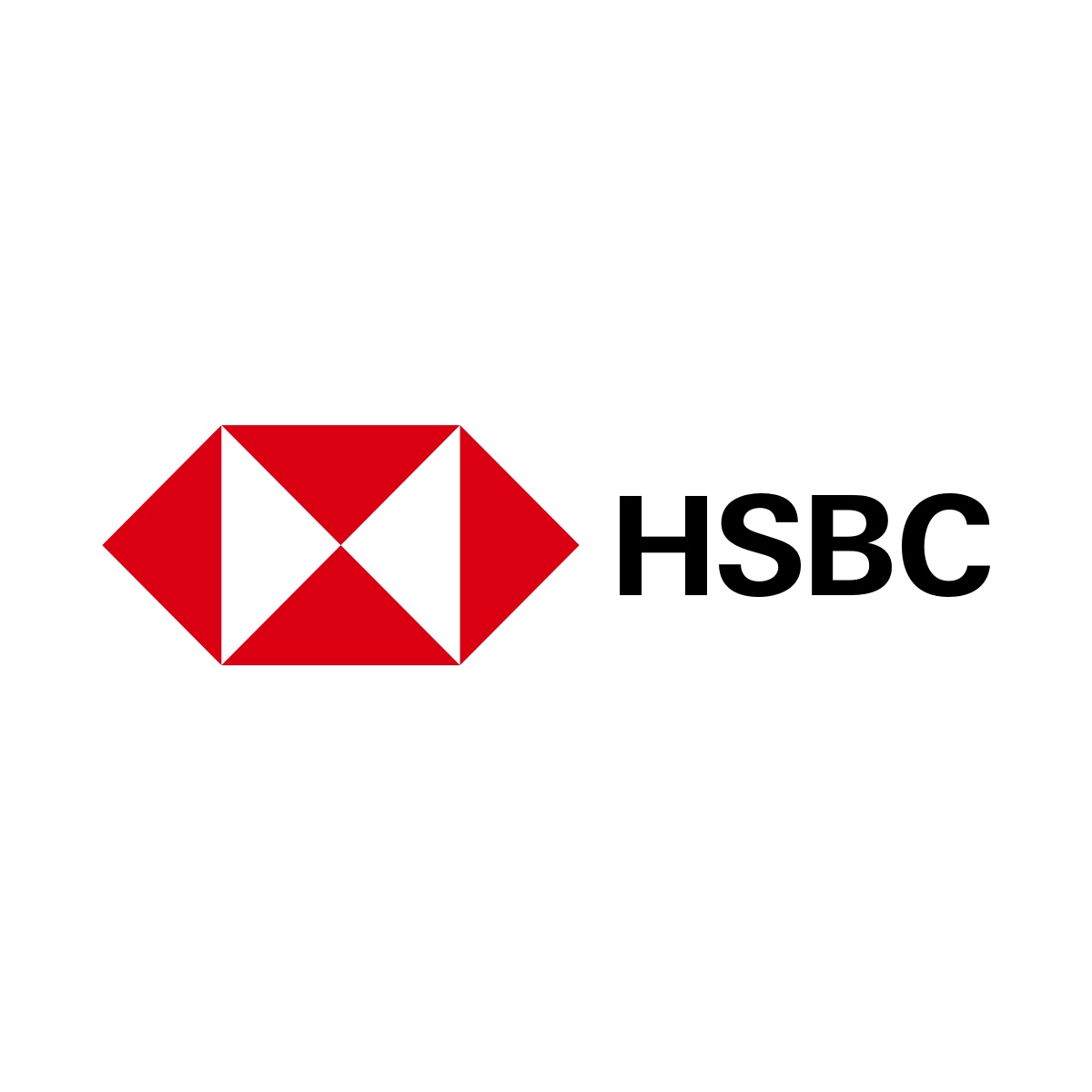 Apply now so that you don't miss out on this unique opportunity!
Applications are now open for our HSBC UK Work Experience Programme 2023.
The programme is designed for students in full-time school/college education, within years 9-13.
Students will gain real life hands-on experience of the world of work, develop a deeper understanding of the finance industry and receive some recruitment tips to help them in the future!
HSBC UK Work Experience Programme 2023 dates:
Week A: 10th-15th July 2023
Week B: 7th-11th August 2023
The programme is hybrid (2 days placement in-person and 3 days of virtual employability and skills workshops).
Application process:
Submit an online application form
Complete a values-based online assessment
Participate in a strengths-based interview with one of our HSBC Recruitment team
How to apply:
Please click here to apply:
https://hsbcearlycareers.groupgti.com/Account/Register?ReturnUrl=%2Fearly-careerswork-experience-programme-2022-2023-uk---uk-wide%2F1652%2Fapplye: to apply to the programme.
Contact work.experience.team@hsbc.com if you have any questions about the application process.
Work Experience Application Workshop:
We are running a Work Experience Application Workshop on Friday 17th February 2023 from 16:00-16:30pm.
An experienced recruiter will talk you through a brief overview of the HSBC Work Experience Programme, including what to expect on the programme, how to succeed in the selection process and the strength based interview.
Please click below for information on this workshop.
https://hsbc.zoom.us/webinar/register/WN_H7tAspsVSiefiHZCZFhknw
Business Work Experience
Many of our programmes with world leading employers like Network Rail and Thames Water have now gone on demand, which means that your students can start and complete them at a time that suits them whenever they have time.
They are the perfect way to help students boost their personal statement and CV.
Please share the link below with your students so they can browse what's on offer.
https://www.springpod.com/virtual-work-experience/search?status=Open&utm_source=ActiveCampaign&utm_medium=Email&utm_campaign=feb_VWEX23&utm_term=generic_send&utm_content=generic_send
Aspiring Medics
Please see below a few new topics for your aspiring medics. These might be useful for any MEDSOC meetings coming up soon.
Article 1 - How to Write a Student CV
https://educationprojects.co.uk/how-to-write-a-student-cv/
Article 2 - Data Interpretation - Medical School Interviews
https://educationprojects.co.uk/medical-school-interview-skills-data-interpretation/
Article 3 - How to Reflect on Work Experience Correctly
https://educationprojects.co.uk/how-to-reflect-on-your-medical-work-experience/
Project Management
Each year we publish our Project: You student guide which is a publication filled with useful information on the project profession along with testimonials by early career project professionals. This publication is full of very useful and interesting up to date information.
https://www.apm.org.uk/v2/media/0izpbemp/apm-project-you-brochure-digital.pdf
Apprenticeship & Internship Opportunities
AWE Apprenticeships & Graduate roles
*Please note the application deadline for graduates and apprentices has been extended until the end of March 2023*
Members of the AWE team from across the organisation (including Graduates and Apprentices) recently recorded a Careers Information Event during which they shared insights into their roles, career paths and the opportunities available at AWE.
You can find the video of the event below:
AWE Virtual Careers Event - 17 January 2023 (vimeo.com)
https://vimeo.com/796542409/ba9f4684e9
SSE – Apprenticeship Applications are open!
As a contact of SSE's Education programme, I am reaching out to you to let you know that our Apprentice and Trainee opportunities are now live!
If you know anyone who is looking for a career change, or for anyone who is looking to kick start their career in a thriving energy industry, then please pass on the attached. We have a range of opportunities and all information on the range of roles is available on our website by following the below link –
https://careers.sse.com/apprenticeships-and-trainees
We have opportunities available across the United Kingdom and our roles provide the opportunity to earn a salary while working towards an accredited qualification. The available locations are detailed on each advert.
The closing date for these roles is Sunday, 12th March 2023 and all applications must be made online using the above link.
Hannah Smith || Education and Employability Co-Ordinator
Apprenticeships with the Metropolitan Police
As one of the UK's biggest police services, the Met are seeking individuals from a range of backgrounds with the right values to join as a Police Constable through its exciting apprenticeship programme.
Joining the Police Constable Degree Apprenticeship (PCDA) means you will be a paid police officer from day one, learning whilst earning a starting salary of £33,500 (incl generous allowances) as well as a fully funded BSc (Hons) degree in Professional Policing Practice on completion of the three year programme.
Working with the Met is a rewarding career like no other, where those who join will make a difference to the lives of people every day, supporting local communities, tackling serious crime and safeguarding the most vulnerable. Joining the Met's PCDA is just the start of a varied career, where no two days are the same.
https://amazingapprenticeships.com/met/?utm_source=email&utm_medium=landing+pg&utm_campaign=met
Solicitor Apprenticeship – DLA Piper
DLA Piper is one of the world's leading business law firms. With over 90 offices in more than 40 countries, we provide seamless local and cross-border advice. We believe great businesses can make a better world. That's why, every day, at DLA Piper, we help our clients succeed.
Our entrepreneurial and supportive culture promotes bold, ambitious thinking and a warm, empathetic approach. Trusting, collaborative relationships with clients and each other is at the heart of everything we do.
Our Solicitor Apprenticeship is 6 years in length and will provide you with the opportunity to become a qualified solicitor with a degree level 7 qualification. In 2023, our Solicitor Apprentices will join our Birmingham or London office.
You will study towards an LLB (Hons) in Legal Practice and Skills, and also work towards the Solicitors Regulatory Authority's (SRA) centralised assessment, the Solicitors Qualifying Examination (SQE).
Applications for our Solicitor Apprenticeship Programme close at 17.00 (GMT) on Friday, 17 March 2022. To apply click below.
https://www.dlapipergraduates.com/uk/apply/options.html?goal=0_f09eb3b2c8-1224559619-211995373&mc_cid=1224559619&mc_eid=7a807bdecc
College Information
Activate Learning - Open Events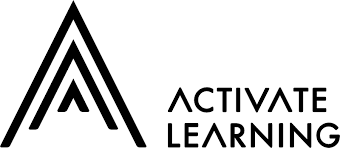 Our Spring Open Events are underway! Open Events allow students to see our wonderful facilities and speak with expert teaching staff about their decisions. Places can be booked using the following links:
Bracknell & Wokingham College: Wednesday 1 March (16:30-19:30)
https://www.eventbrite.co.uk/e/bracknell-and-wokingham-college-march-open-event-tickets-475143415747
City of Oxford College: Wednesday 1 March (16:30-19:30)
https://www.eventbrite.co.uk/e/city-of-oxford-college-march-open-event-tickets-475147778797
If your local college is not listed above, the Open Event has already taken place. We will send the invitations to the final dates in next month's newsletter.
UCAS Deadline
The deadline for UCAS applications this year was Wednesday 25 January 2023. Please remind students that we encourage them to continue to apply and/or get in touch as applications remain open for Activate Learning!
A full list of courses offered by Activate Learning can be accessed on our website or directly with UCAS here. https://digital.ucas.com/coursedisplay/results/courses?studyYear=2023&destination=Undergraduate&providers=Activate%20Learning&postcodeDistanceSystem=imperial&pageNumber=1&sort=MostRelevant&clearingPreference=None
Book a consultation with our HE Team
Do you have students who would benefit from a 1:1 call via Microsoft Teams with our experienced HE Department?
Students can book a 15-minute call via this link, https://outlook.office365.com/owa/calendar/HEcallrequests@ActivateLearning.onmicrosoft.com/bookings/s/Z7867ErGEE-bO47FCX56Hw2 which is a fantastic opportunity to find out more about our courses, ask questions, and discuss additional elements to learning such as finance and learning support. We can also help students with their application process and UCAS.
If students would prefer to contact us via email, they can do so here https://www.activatelearning.ac.uk/higher-education-enquiry/
Subjects in the Spotlight: Animal Behaviour and Welfare
Awarded by Kingston University London and based at our Merrist Wood Campus, our Animal Behaviour and Welfare pathway offers the following qualifications:
Animal Behaviour and Welfare (FdSc and BSc (Hons) top-up)
Companion Animal Behaviour (FdSc)
Wildlife and Conservation (FdSc and BSc (Hons) top-up)
Zoo Management (FdSc and BSc (Hons) top-up)
https://adult.activatelearning.ac.uk/find-a-course/?sort_by=relevance&course_type%5B%5D=1384&post_type=course&s=animal
These courses allow students to investigate the behaviour and training of animal species, while gaining an opportunity to apply the theory they have learnt to improve animal welfare. Our Wildlife and Conservation programme investigates the importance of conservation and topical current issues, while Zoo Management offers a fantastic insight into exotic and zoological species.
Merrist Wood College is highly regarded in the animal industry as the leading animal education establishment in Surrey. There are well-equipped animal management resources including collections of domestic, companion, and exotic animals, as well as a grooming parlour and supporting facilities for canine care. The college has excellent links with industry to ensure student gain the best possible grounding in their chosen career.
Students will be taught by expert, passionate tutors, with incredibly valuable industry experience. The extensive grounds (including ancient woodland, species-rich grasslands, and wetlands) make for an informative and friendly learning environment. The Animal Management Centre includes facilities such as a desert biome, tropical biome, and nocturnal room, which offers opportunities to experience a wide range of settings. Class sizes are small and student support is extensive.
University Information
Brighton & Sussex Medical School Digital Prospectus
https://www.bsms.ac.uk/index.aspx
Welcome to Brighton and Sussex Medical School (BSMS) and our new digital prospectus. We hope you find it both a useful and informative resource when researching the next step on your journey into medicine! A modern, inclusive and innovative medical school with a real sense of community, BSMS is based on two vibrant campuses at the edge of the South Downs, just 10 minutes from the bustling, eclectic seaside city of Brighton.

The prospectus provides information on our course, campuses, admissions process and more. You can also find out more about accommodation options, life in Brighton and how we support our students during their time at BSMS.
https://www.bsms.ac.uk/undergraduate/prospectus/our-prospectus.aspx
Law Scholarships
Stephenson Harwood - will provide financial & non-financial support to Year 13 students
A scholarship of £15,000 per year to cover the cost of a three-year undergraduate law degree course and living expenses.
Mentors, insight days, work experience and a guaranteed place at an assessment centre for a training contract.
Criteria for students
Be able to demonstrate that you have the academic potential to succeed at university and be working towards an ABB at A-Level.
Be attending, and have attended from aged 11, a state-funded non-fee paying school/college; and
Students haven't had the means or networks that others may have had to get the chance to access opportunities that could provide you with the skills needed to achieve your aspirations.
Applications opened on 1 October 2022 and close on 28 February 2023. Please click here to listen to scholarship awardees share their tips! https://www.youtube.com/watch?v=tpx0XcgMFeI
Students can find out more and apply here for a Scholarship: https://www.shlegal-futuretalent.com/opportunities/scholarships