Reading Scholars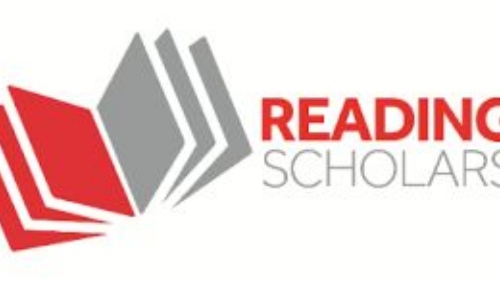 Reading Scholars is a year long programme consisting of fifteen strands, which aims to give a real taste of life as a university student, an insight into studying at degree level and also advice and guidance on higher education in general. Featuring input from leading academics and current undergraduate students, the programme seeks to academically challenge and enhance current studies.
This year we were fortunate enough to have 24 Year 12 students selected for the programme. Congratulations to the following students who have been selected for

the subject strands listed below:
Soma G - Art and Design
Ayesha U - Biology
Briana M - Biology
Fatima - M - Biology
Sophie A - Biology
Khadija A - Business
Varisha H - Business
Maher H - Chemistry, Food Science and Pharmacy (CFSP)
Michelle T - Chemistry, Food Science and Pharmacy (CFSP)
Mirabel O - Chemistry, Food Science and Pharmacy (CFSP)
Natalie O - Chemistry, Food Science and Pharmacy (CFSP)
Alice P - Film, Theatre and Television
Francesca A - History
Joseph T - History
Joshua B - History
Kayleigh H - History
Anisa A - Law
Izza T - Law
Safia A - Law
Adhira A - Philosophy, Politics, and Economics
Amaani H - Philosophy, Politics, and Economics
Jake H - Philosophy, Politics, and Economics
Myra S - Psychology
Rhianne P-T - Psychology
The programme takes place at the University of Reading, and students will participate in four events throughout the academic year, including:
An introductory session to the University and programme, an opportunity to meet your mentor and fellow Reading Scholars.
Academic sessions within your chosen strand.
A four day residential summer school that aims to increase subject knowledge and enhance some of the key skills needed to succeed at university.
And an optional UCAS application workshop.
Students will participate in a project related to their strand, designed to prepare them for work they will undertake at university. They will be mentored throughout the programme by one of the current university students.
Students who successfully take part in the Scholars programme who go on to apply for an undergraduate course at Reading are guaranteed to receive either an invite to interview or a conditional offer. Applicants who go on to select Reading as their firm choice institution are also eligible to apply for a £1000 Scholars bursary in their first year.
Well done to everyone selected and good luck with the programme!