Extra-Curricular & Offsite
At Little Heath School, we believe that education is about the nurturing and development of rounded individuals, and a great deal of emphasis is therefore placed on extra-curricular activities and personal development of skills.
Extra-Curricular Activities
Students are able to access a full and enriched extra-curricular programme, including year round sports fixtures, whole school productions, musical ensembles, Young Magistrates scheme, Duke of Edinburgh scheme and a range of clubs. Our music department has an especially varied musical performance programme, including a Soul Choir that has performed to critical acclaim at The Royal Albert Hall, Douai Abbey and the Hexagon.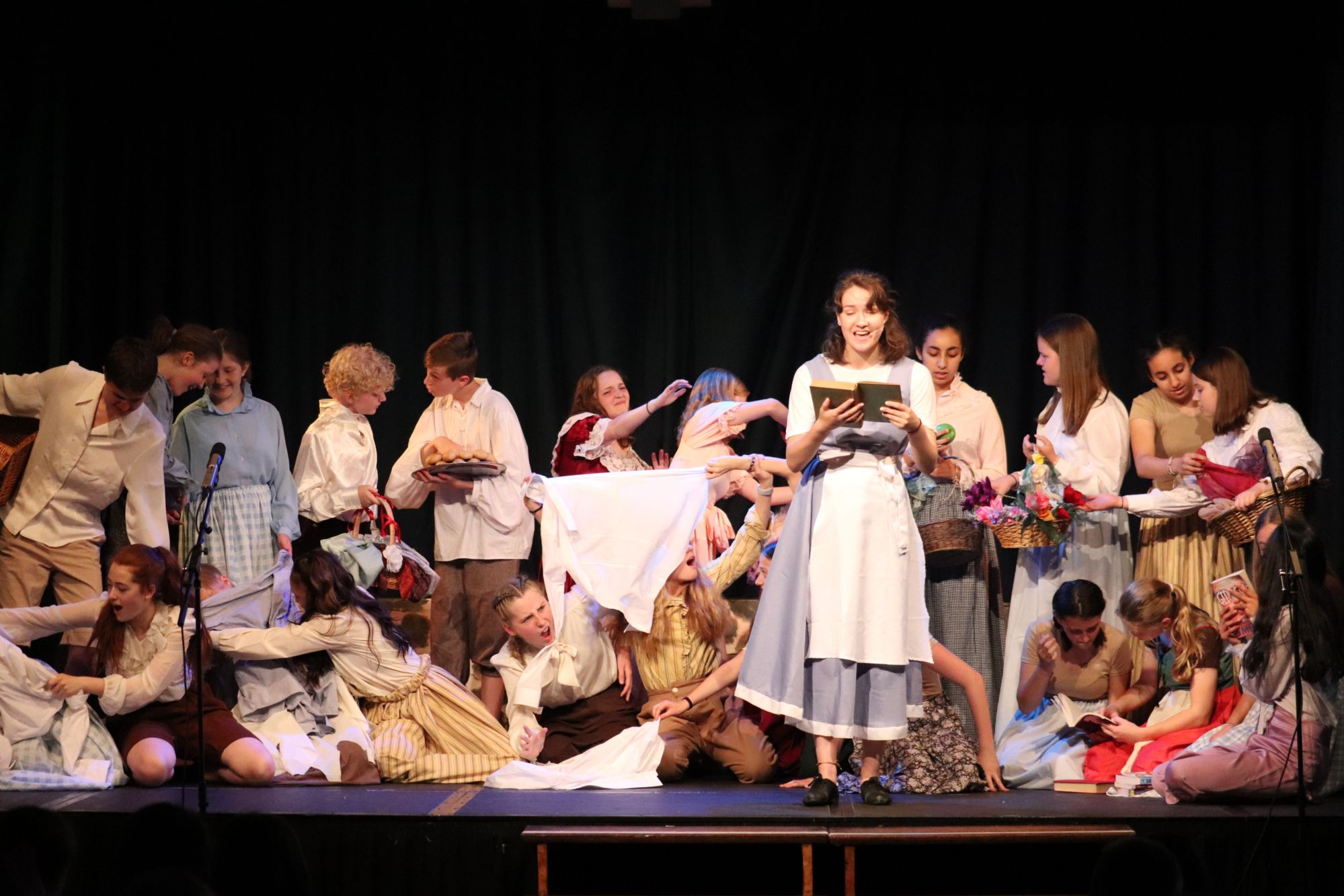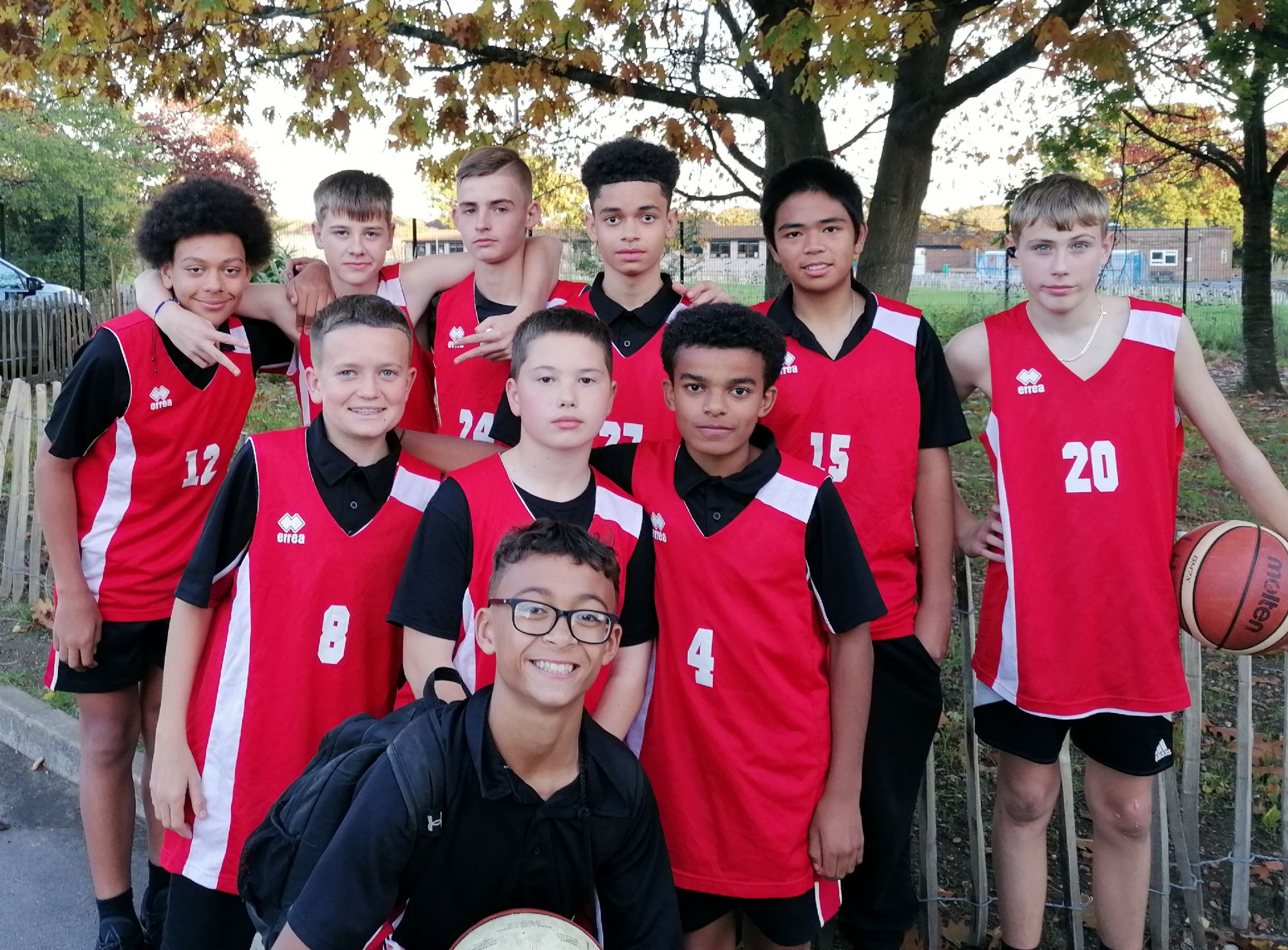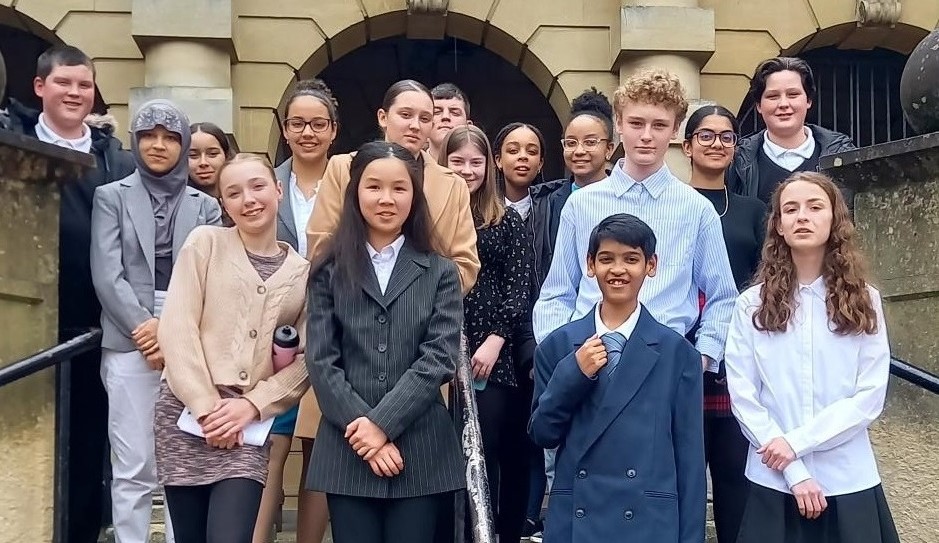 Please see the latest timetable below (a PDF version is also available to download at the bottom of the page).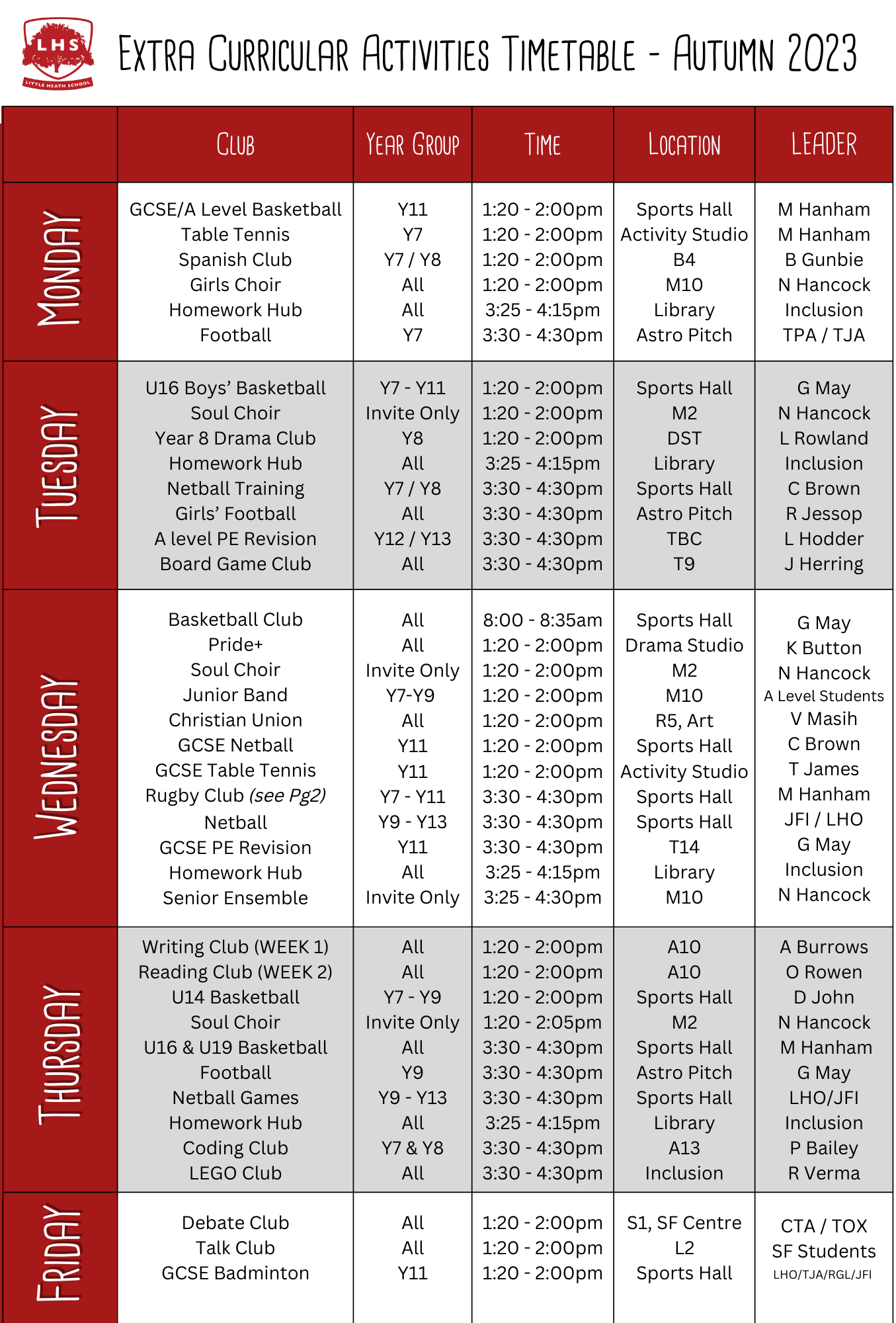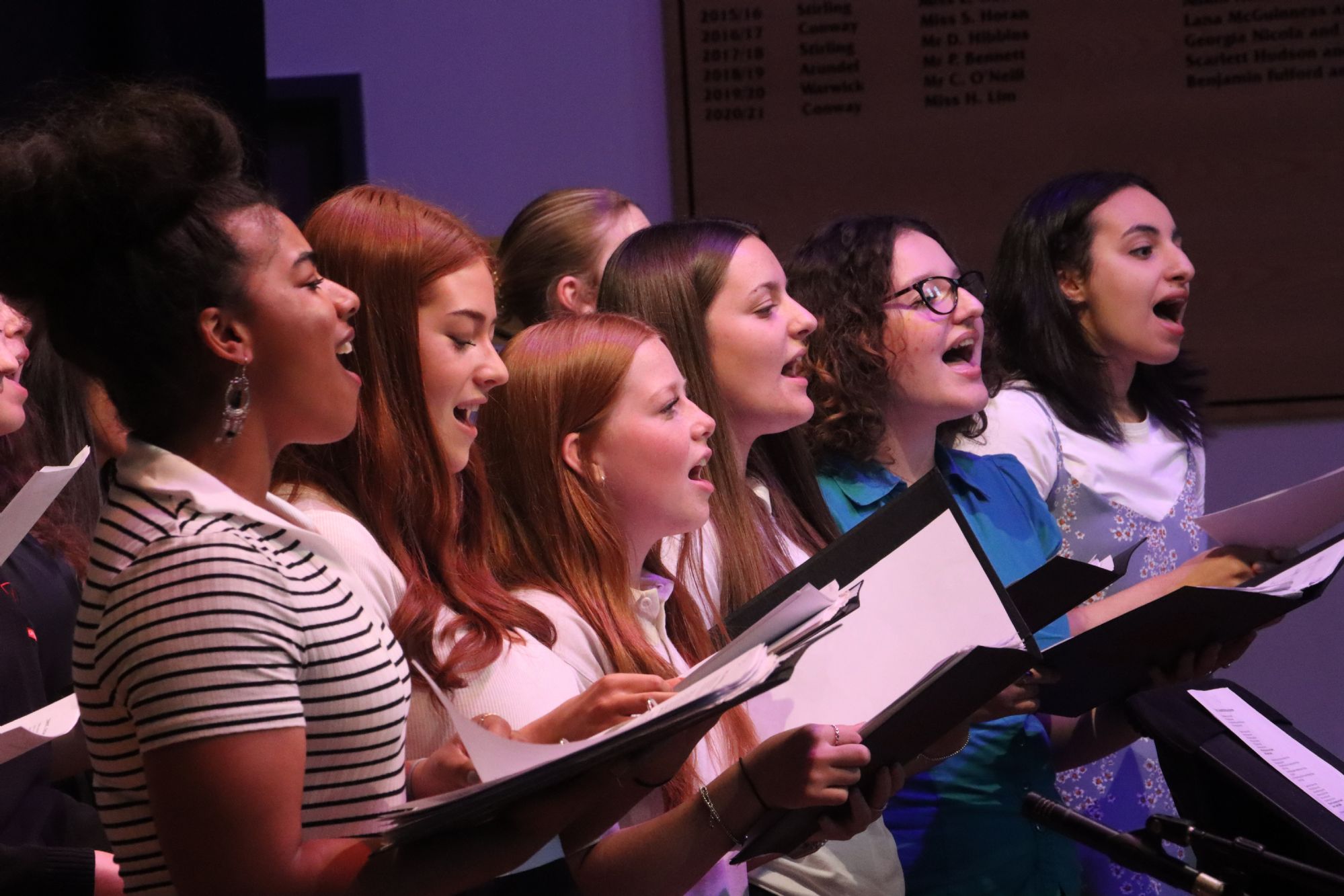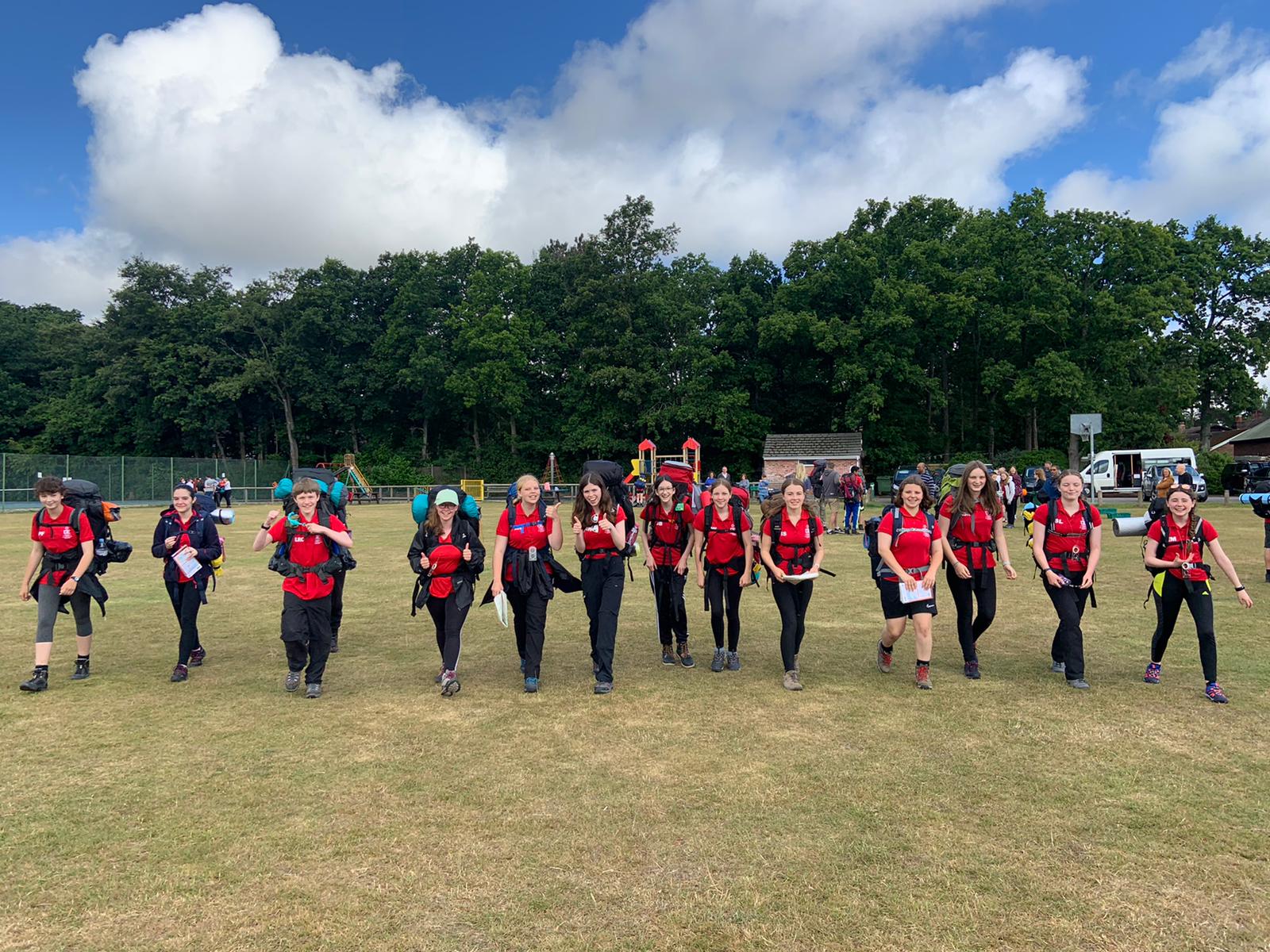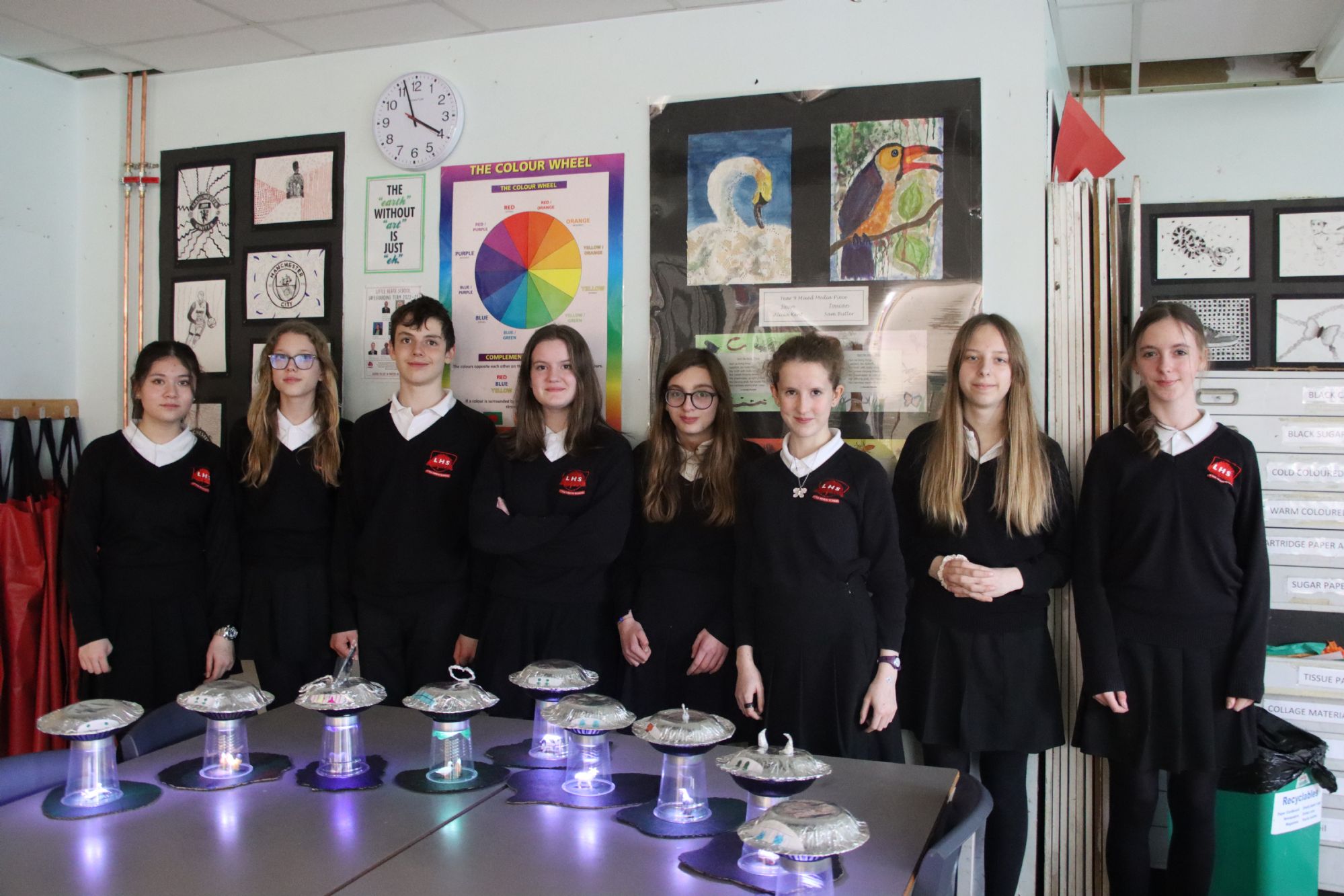 Offsite Educational Visits
Lessons are brought to life through a wide range of trips to places of cultural and historical interest. Teachers run frequent excursions outside the school to complement the curriculum, making use of the wealth of museums, galleries and historical sites around the country to inspire students and make learning more engaging. Examples include the Battlefields trip to Belgium, visits to the Black Country Museum, a summer trip to Le Touquet in France and regular trips to the theatre. Individual departments also host a wide range of events within school, including talks by visiting speakers.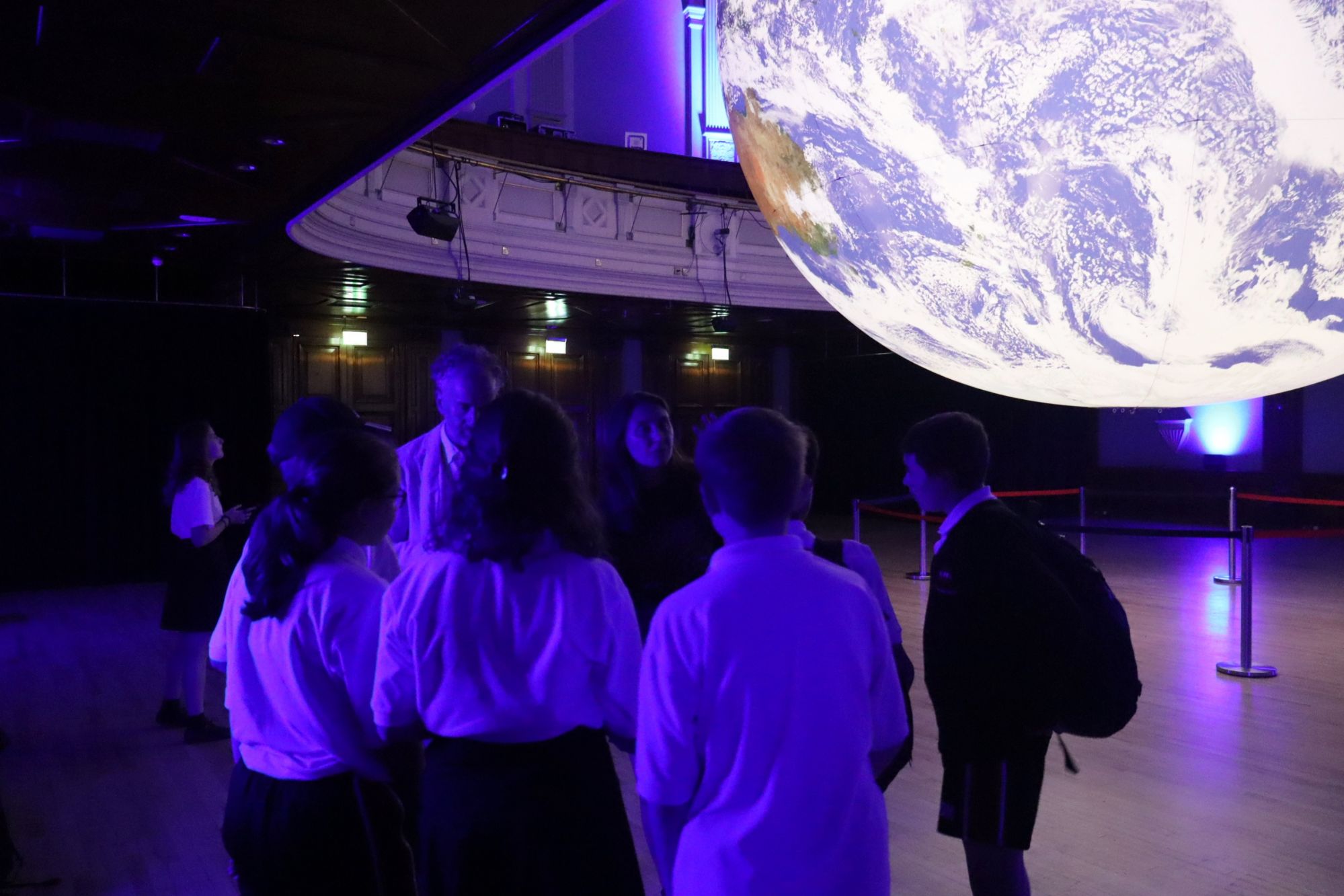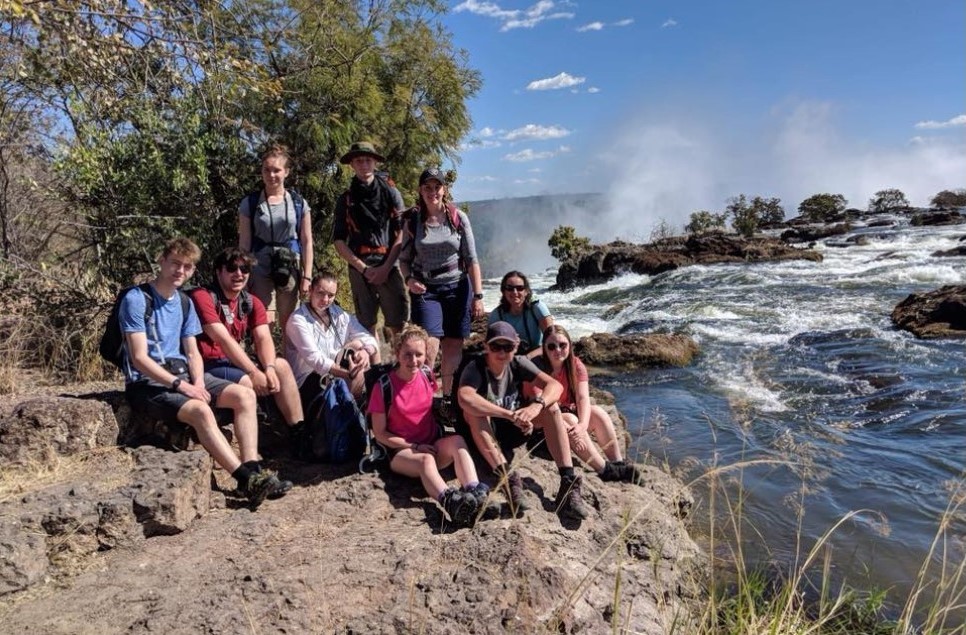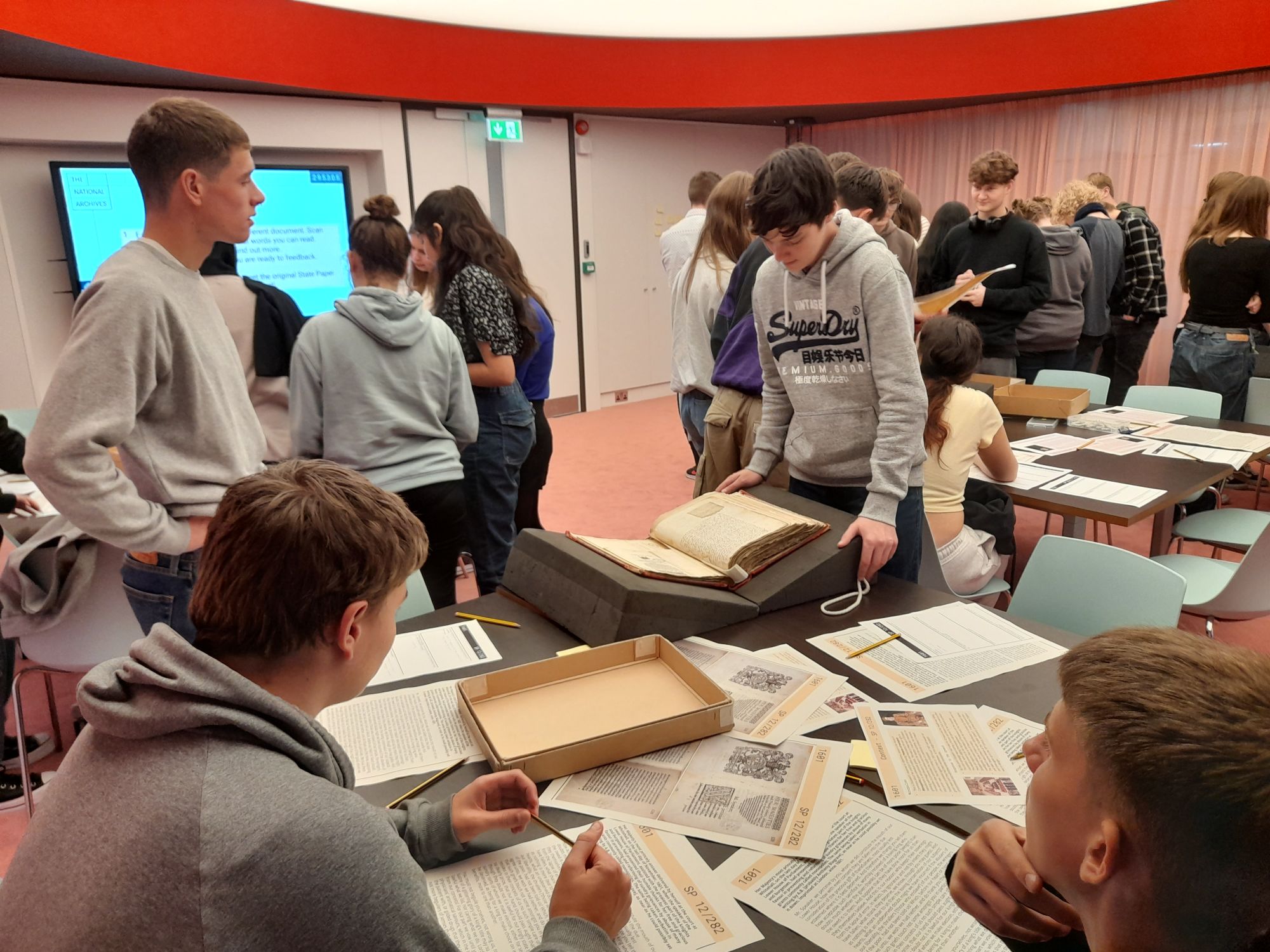 Trips and clubs are subject to change. Please check with the Subject Head or Department or the main office.
Careers Activities
We also have a calendar of careers based activities in school and external visits. We are fortunate to have a number of businesses and careers support organisations who work with students across all year groups.
For more information on our careers support provision, click here.