Apply to Sixth Form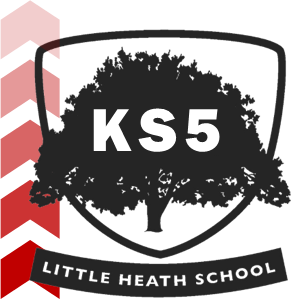 Applications to join the Sixth Form in September 2024 are now open. Applications can only be made online. The details are below.
If you have any questions with regard to the application process, or Little Heath Sixth Form, please contact sixthform@littleheath.org.uk
INSTRUCTIONS FOR NEW STUDENTS ONLY
If you currently attend a different school, please apply by clicking on the button below. You will be taken to an external website where you should click on the Start New Application button.
Instructions for applying:
When you apply, a student profile is created which will be used throughout the application process right through to enrolment in September 2024. At different points in the process, you will be contacted by email to update your information, as well as receive invitations to a meetings and events. Please keep a close eye on your email and check your junk folder if you haven't heard anything. Please only use a personal email address and not your current school email address. This is important, so we can contact you during the school holidays.
Predicted GCSE grades:
We are aware you may be waiting for your predicted GCSE results but you can start applying and finish updating this information when you receive it. All your information will be saved.
INSTRUCTIONS FOR CURRENT LITTLE HEATH SCHOOL STUDENTS ONLY
If you are a Little Heath School student, please check your school email address for login and password details to apply for the Sixth Form. Use these details and login using the Existing Users Login box.