Support for Parents
We want you to know that we are always here to support you and your children, and we hope the information on this page will provide you with some support.
We also have a dedicated Student Wellbeing page here.
You can read our latest Wellbeing newsletter and Safeguarding newsletter here.
Group Chat advice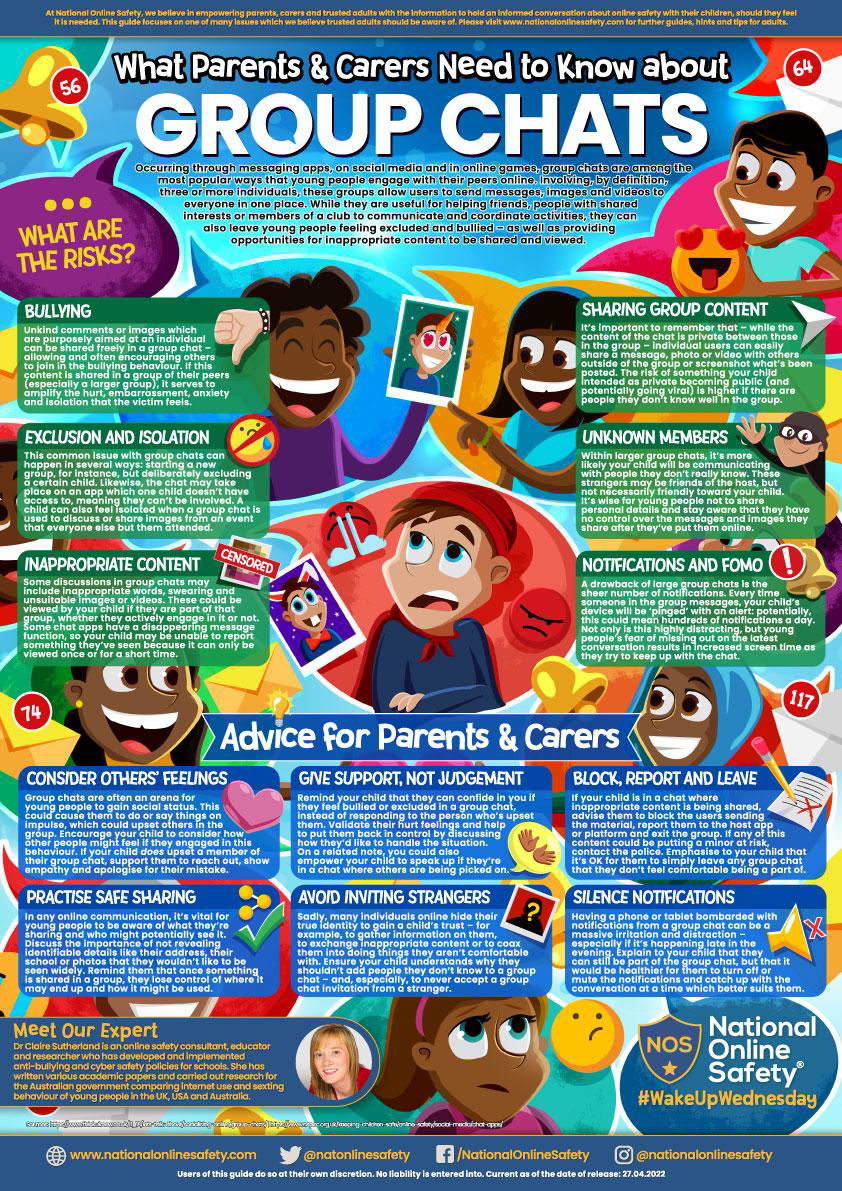 School Nurses Newsletter
Please find the Health & Wellbeing Newsletter from the School Nursing Team here:
YoungMinds support
If the child in your care has been denied support from CAMHS, or you are still waiting to be seen, YoungMinds are available to support you. You can call their Parents Helpline on 0808 802 5544 from 9:30am - 4pm, Monday - Friday.
You will be able to directly speak to one of their trained advisors, who will listen to your concerns, and ask key questions to understand your situation as best as they can. They will tailor advice to your situation and suggest practical steps you can take and ways to support your child whilst waiting to access help from services. This could include contact details for relevant support services, practical tips you can implement at home or giving you advice around alternative options for support.
It can feel very lovely to be left without access to the professional support your family needs – but YoungMinds are here for you!
Staying safe online
For advice on how to keep your child safe online, take a look at the online guide below. You can also find more information on our internet safety page.
ChatHealth
The ChatHealth service is run by local community school nurses, and allows parents of children aged 5-19 to text a community school nurse for advice and support on a variety of common childhood health issues. The text line is staffed Monday to Friday.
For more information about the service, visit their website here.
Vaping
Due to the increase of young people taking up vamping, the Public Protection Partnership have issued guidance to education professionals. If you are concerned about the child in your care, you can download information and advice here with this information guide.
Mental Health