Transition to LHS
Information for prospective Year 7 students, parents and carers
The transition between primary and secondary school is an incredibly important time for families, and we hope we can help to answer some of the questions that might arise over before you join us in September.
If you have any further questions, please send them over to transition@littleheath.org.uk
What to expect...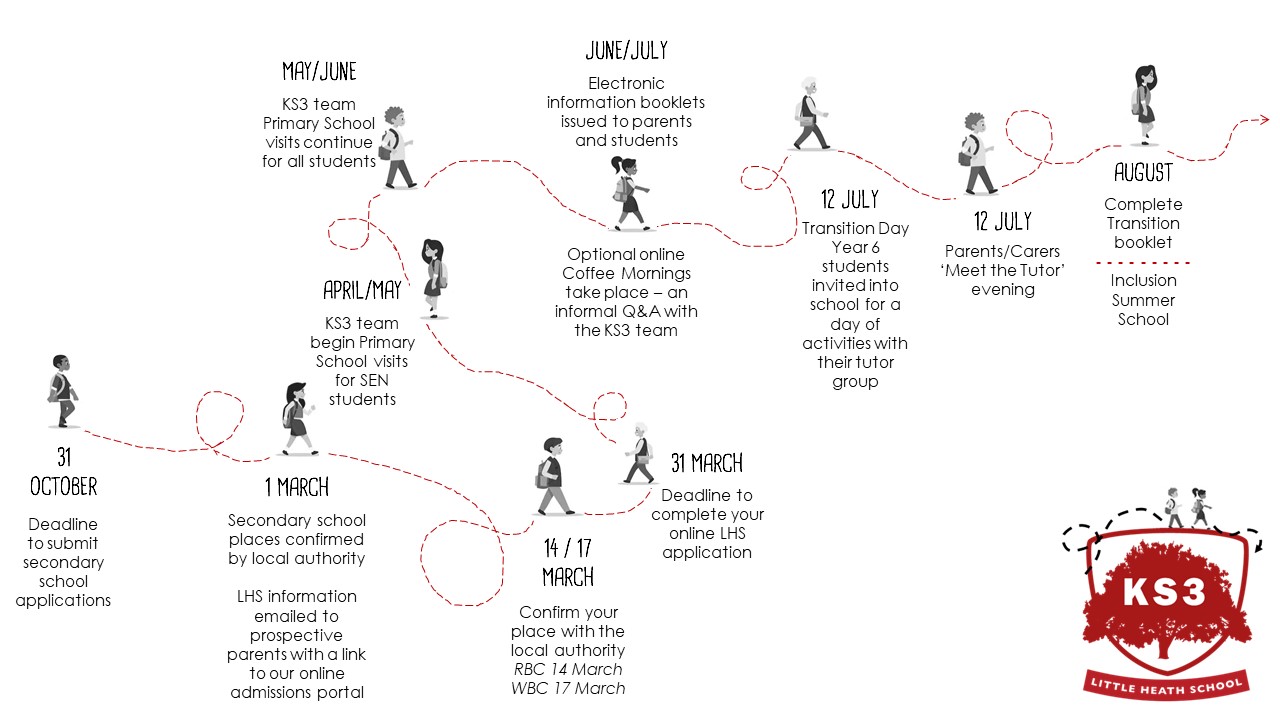 Your Local Authority (LA) is responsible for the Secondary School application process which closes on 31 October each year. Places are allocated on 1 March and the LA will contact you in the first instance to let you know the place you have been given. If you have received notification for a place at Little Heath School this September, welcome! Please ensure you confirm your place with the LA. West Berkshire Council's deadline is 17 March, and Reading Borough Council's deadline is 14 March.
For more information on the secondary school application process, please view the LA application pages below:
West Berkshire Council - Secondary School Admissions
Reading Borough Council - Secondary School Admissions
Admissions Process
Once we have received your details from your LA, you will receive a welcome email from us with details of the next steps and how to complete the admissions form. We have launched a new online admissions portal this year, which will make the process easier and quicker, allowing us to concentrate on giving the child in your care the best start to their secondary school journey. You will receive an email, in addition to the welcome email, with a link to the portal and your temporary login information.
We suggest you take a look at our user guide document in advance of starting the admissions form online. This should hopefully answer any queries you may have with the portal or the process. The guide and FAQs document can be downloaded by clicking on the button below.
*You will need your login details to be able to access the portal. Please wait for these to be emailed to you, and don't forget to check your junk folder!
The online admissions portal allows you to:
Provide important and useful information about the child in your care;
Biometric consent for the cashless catering system;
Video and photographic consent; and
To read and agree to the Home School Agreement.
Please complete your online admissions form by 31 March 2024.
Primary School Contact
We work closely with all the local Primary Schools to ensure that our KS3 team can make contact with the school staff to make the transition to Little Heath as smooth as possible. We will arrange to visit each school and meet with the students, and their teachers. All the information provided by students, their families and school staff, enable us to give you the best start at Little Heath.
Primary School visits will start in April for students with additional needs, and around May/June for all other students.
Transition Day 2024
All new Year 7 students will be invited to spend a day in school with us for 'Transition Day' which will has been provisionally scheduled for Monday 8 July 2024. They will meet their Form Tutor, and get to know the students in their form. They will be introduced to the KS3 Team and their Head of Year, as well as other key members of staff who will be there to help and support them through their transition to Little Heath School.
They will take part in some fun 'getting to know you' activities throughout the day, and will have an opportunity to have a tour of the school and familiarise themselves with the site before starting in September.
Please arrive at from 9am to start at 9.15am. If you decide to drive and drop your child off, please park outside school and walk them to the main reception where you will be met by members of the Key Stage 3 team.
Students should wear their current school uniform, bring a pair of trainers in their bag and a packed lunch. They need to bring a refillable water bottle and their pencil case, including at least a pen, pencil, ruler and eraser. A notebook might be useful too! A sun hat and sun screen may be required as some activities will take place outside. Equally if it is colder please bring a coat.
Please collect your child at 3.00pm from the same location. When you arrive to collect them there will be signs telling you where the collection point is for each primary school. This makes it clearer for us when signing the students out. If you wish your child to walk home, please inform us in advance by emailing the Key Stage 3 Secretary, Mrs Baker, at transition@littleheath.org.uk.
Information for Parents/Carers
'Meet the Tutor' Information Evening
On Monday 8 July 2024 (provisional date), parents and carers will be invited into school for a Parents and Carers information evening which will provide an opportunity to hear from members of the KS3 Team, Mrs Parson, the Head of Year 7, and to meet the Form Tutor allocated to the child in your care.
There will be opportunities to ask the KS3 Team and the Form Tutor any questions, as well as a chance to purchase stationery packs and calculators, as well as second hand uniform. We are able to take cash or card for any purchases on the night.
Please be aware that this evening event is only for parents and carers.
Due to the large numbers of parents we expect for this meeting, we will be running two separate sessions, one starting at 5pm and one at 6.30pm. You will be emailed with which one to attend.
Virtual 'Coffee Mornings'
We usually hold virtual 'Coffee Mornings' on Teams during June/July. This is an optional opportunity to speak to members of the Key Stage 3 team and ask any questions you may have in an informal, online chat.
Dates will be released in due course.
Information Booklet
Each parent/carer and student will receive an electronic handbook. This booklet, alongside the school website, will prove a handy reference for everything you need to know about starting at Little Heath; from what to do if your child is unwell or has a medical appointment, to what support is available in school, and what initial equipment and uniform is required.
The handbooks will be emailed electronically. The handbooks for the 2022/23 academic year are available here:
If you, or your child, have any questions in the meantime, please email transition@littleheath.org.uk.
Transition Map Video
We have put together a short video including some of the people that we feel are important to know before joining us. In the video, you will see them going into detail about who they are, what they do and where to find them!
What you need to do before September
Term starts on Thursday 5 September 2024. Here's a quick run through of what you will need to prepare in advance of your child's start date:
Uniform
Uniform can be purchased from the retailers below. However, good quality, second hand uniform is often readily available online. We will also have a selection of second hand items available for a minimal 'suggested donation' during the 'Parents and Carers Information Evening' in July 2024.
More information on our uniform policy can be found here.
We are registered with the website www.oldschooluniform.co.uk
Search for 'Little Heath'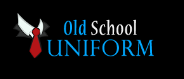 Join the Facebook group
'Little Heath Good As New Uniform'
for lots of second hand good quality items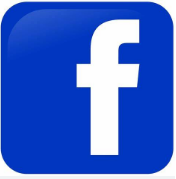 Equipment
Stationery packs, art packs and calculators will be available to purchase at the 'Parents and Carers Information Evening' in July 2024.
Students will require some basic stationery as follows:
Pencils
Black pen
Ruler
Rubber
Colouring pencils
Pencil sharpener
Calculator - we recommend the Casio fx-85GT CW (solar)
Protractor
Compass
You may also like to have:
Coloured pens
Highlighters
All this stationery, and more, can be purchased (cash only) from our onsite student stationery shop in the Resources Department (3rd Floor, A Block), and some items may also be purchased via ParentMail.
The following items will also be available for sale on the Transition evening in July 2024. You will be able to purchase using cash or card:
Basic Stationery pack = £3.50*
2x Black pens
2x Blue pens
2x Purple pens
2x Pencils
Rubber
Metal Sharpener
15cm Clear Ruler
2x Highlighters
Colouring pencils
Pencil Case
Calculator (Casio fx-85GT CW (solar)) = £10*
A6 notebook = £1.30*
Art equipment
Art materials are provided in school for lessons, however, if you would like to bring your own equipment, we suggest the following:
Good quality colouring pencils
Sketching pencils – including 2b hb 3b
White eraser
Good quality pencil sharpener
We have a pack of good quality art materials available at a cost of £12*
The packs contain the following:
Spectrum colour x 12 colouring pencils
Derwent Sketching pencils x 6
White eraser
Metal sharpener
Wallet
*Prices may be subject to change
Transport to School
Please be aware that Little Heath Road can be extremely busy during drop off and collection times. If you choose to come to school by car, please arrange to drop off and collect somewhere away from the school gates.
Cycling to school
There are a number of bike stores across the school site which are locked during the day.
Please ensure bikes are in good condition and road worthy, and we strongly recommend your child wears a cycle helmet and reflective bands.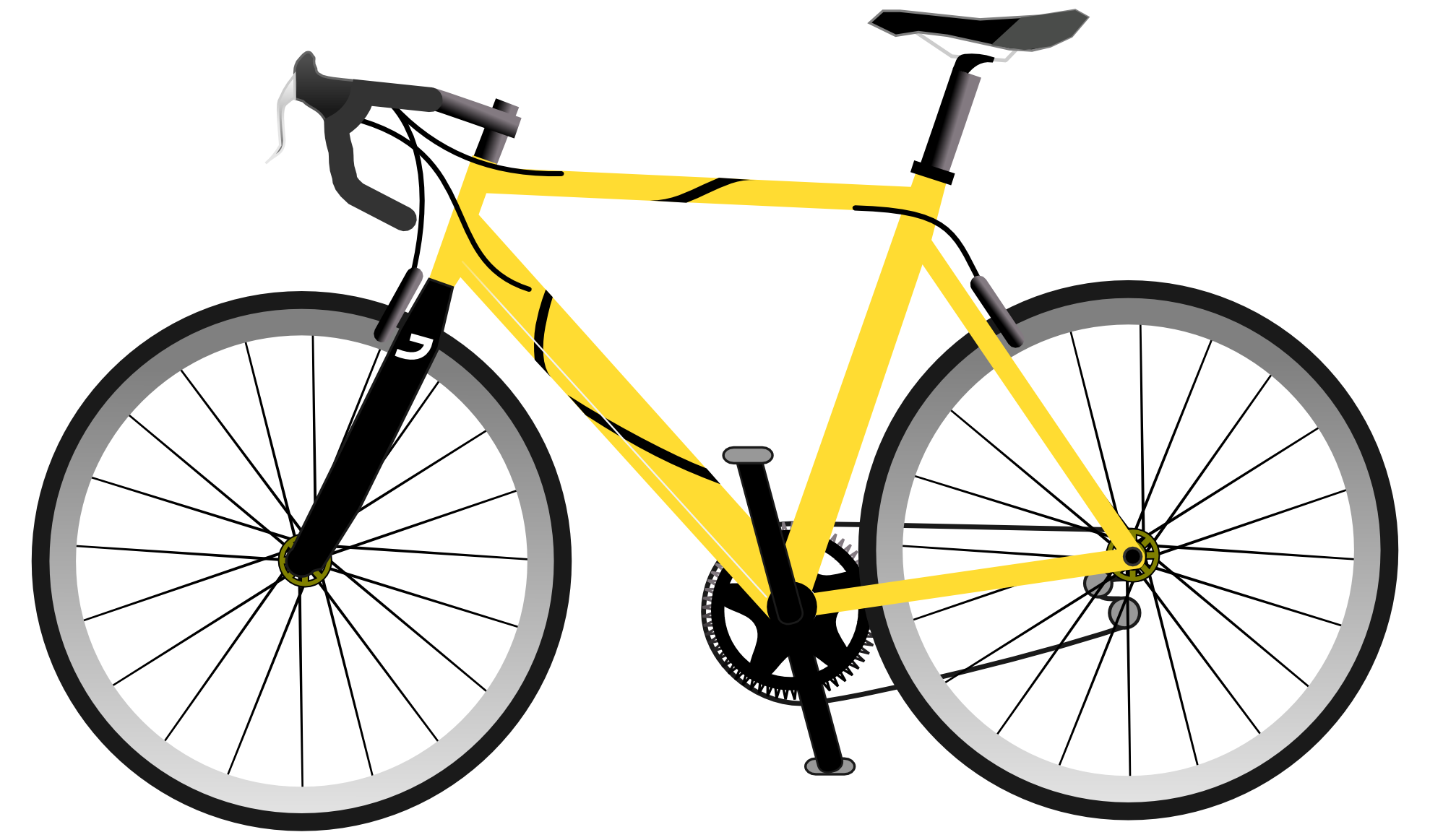 Arriving by bus
Reading Buses provide a dedicated bus service for Little Heath School.
Full details of routes and prices can be found here.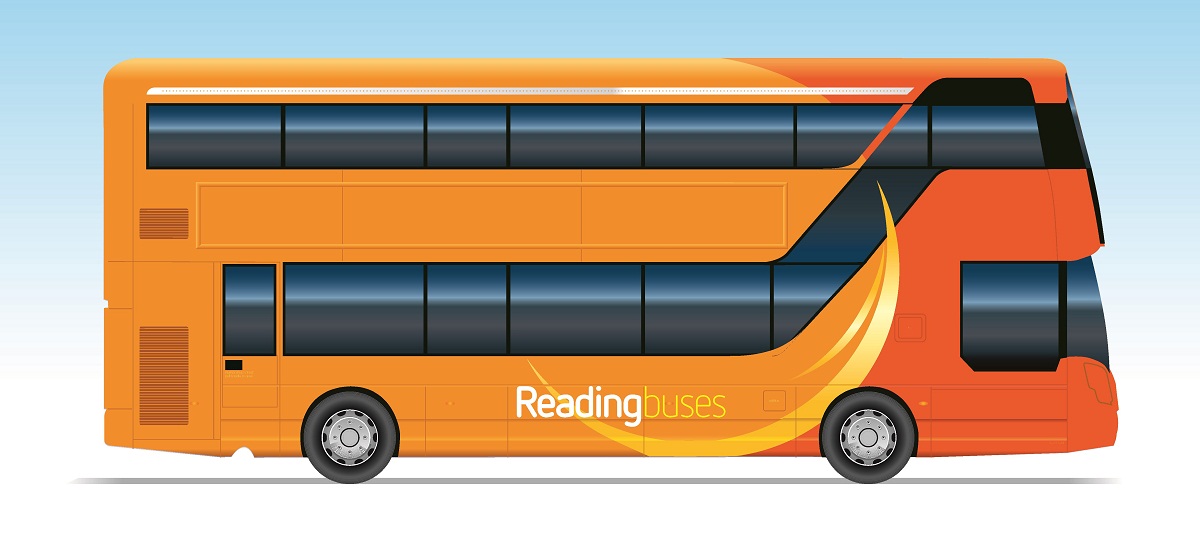 Read through our Information Handbooks
Information booklets will be sent to you by email, and can also be downloaded here.
*These are for the 2022/23 academic year
Transition Booklet
When your child joins us on Transition Day, they will be given a copy of this booklet. They will need to work through it and bring it in on their first day in September. An online version can be download here.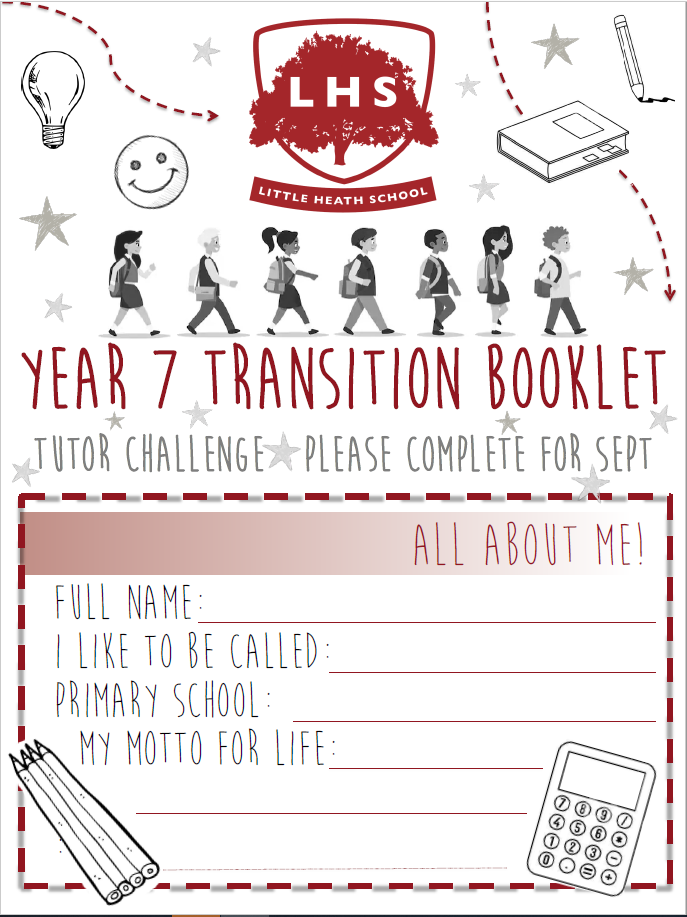 Getting to know LHS
Students will be given a tour of the school on 'Transition Day', and they will receive a map on their first day in September. In the meantime, please find an overall site map, and a floor plan of A block: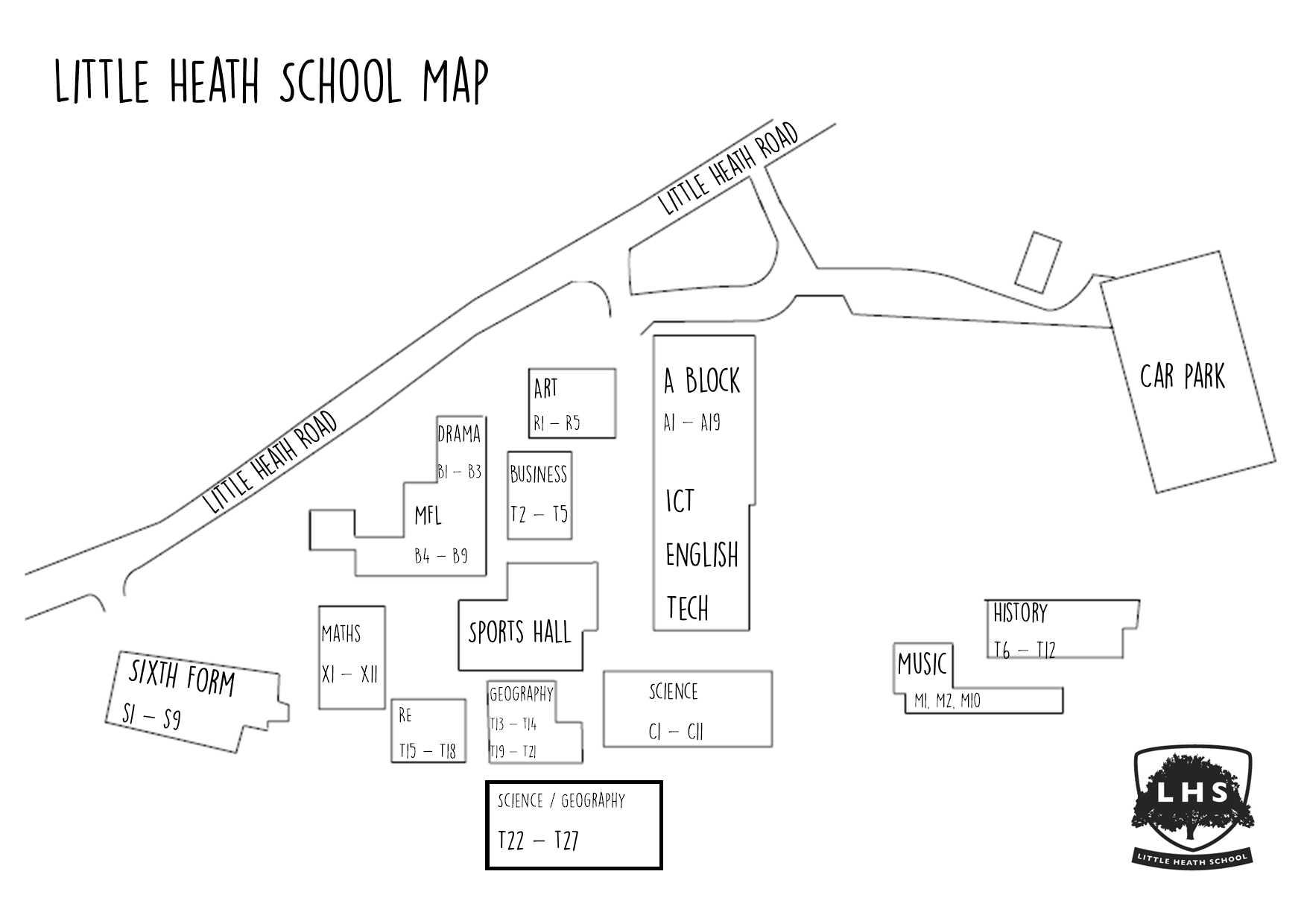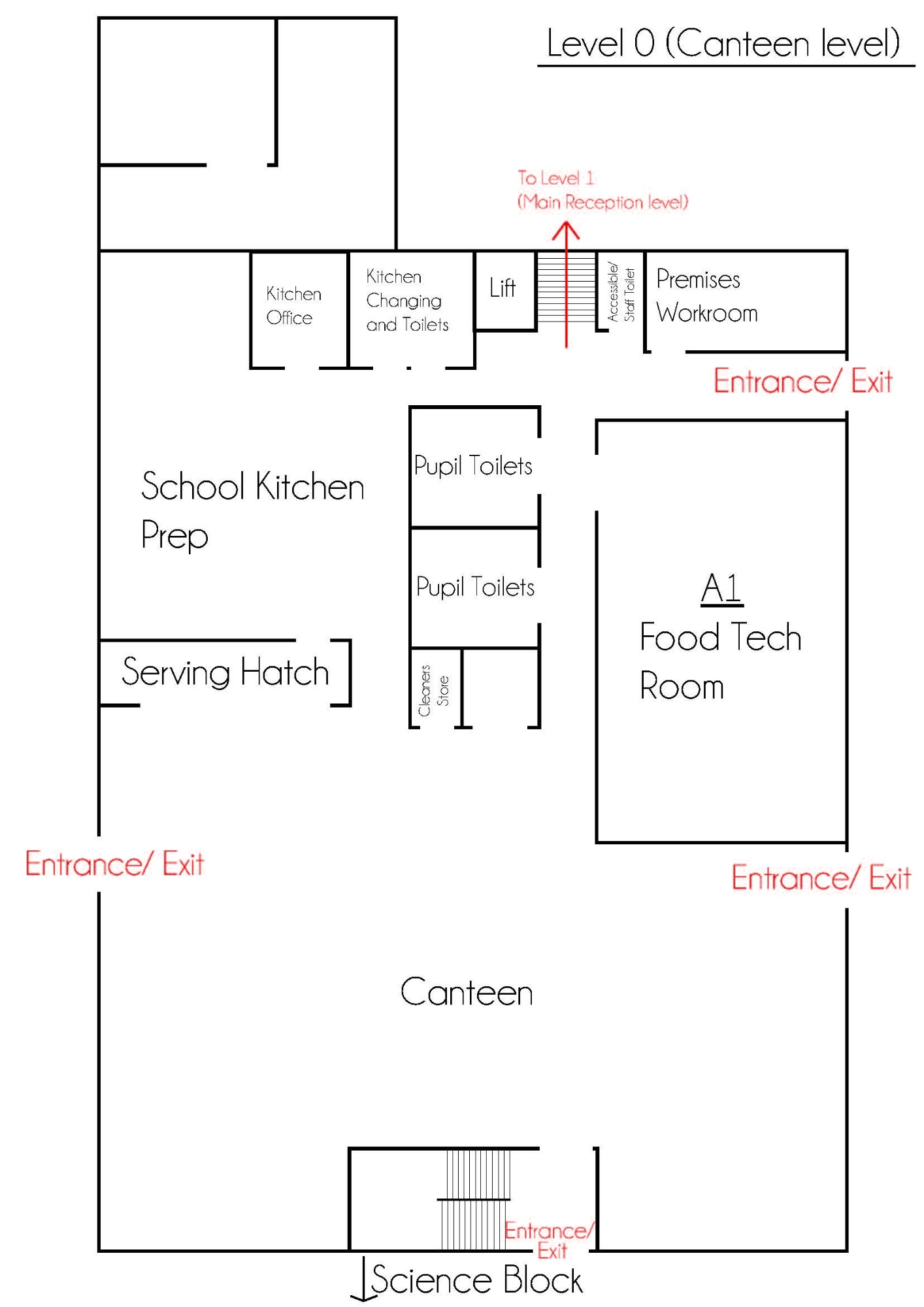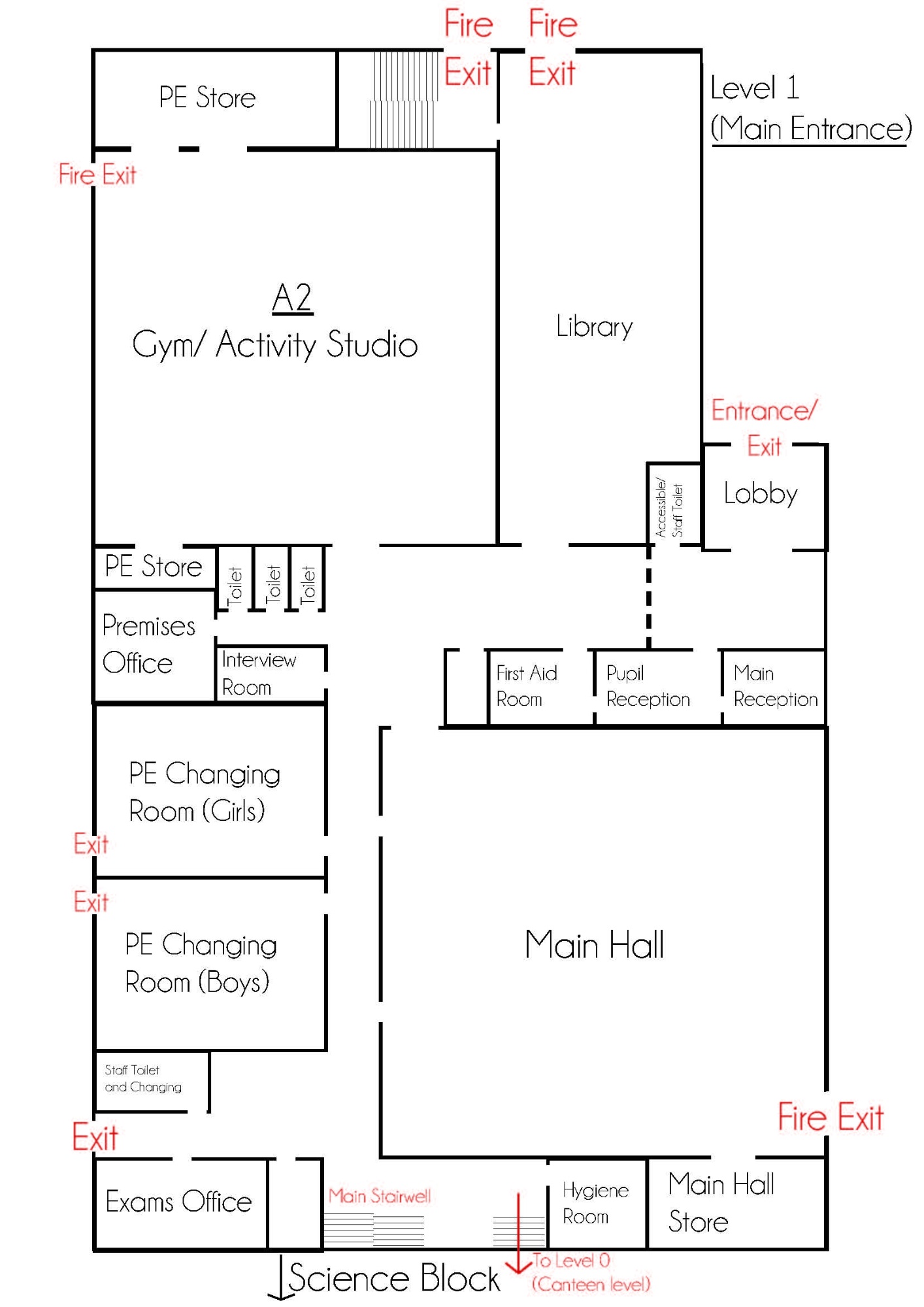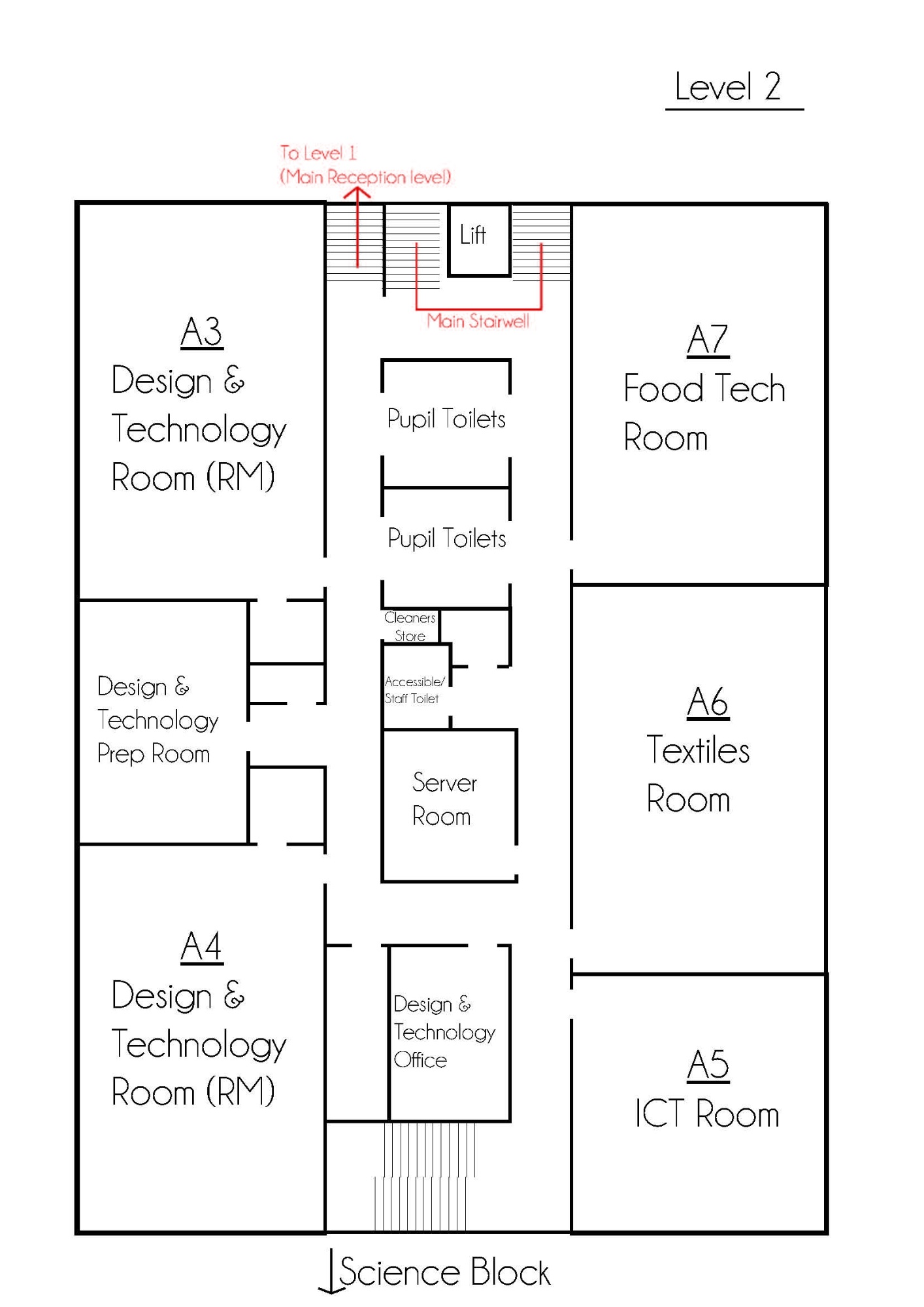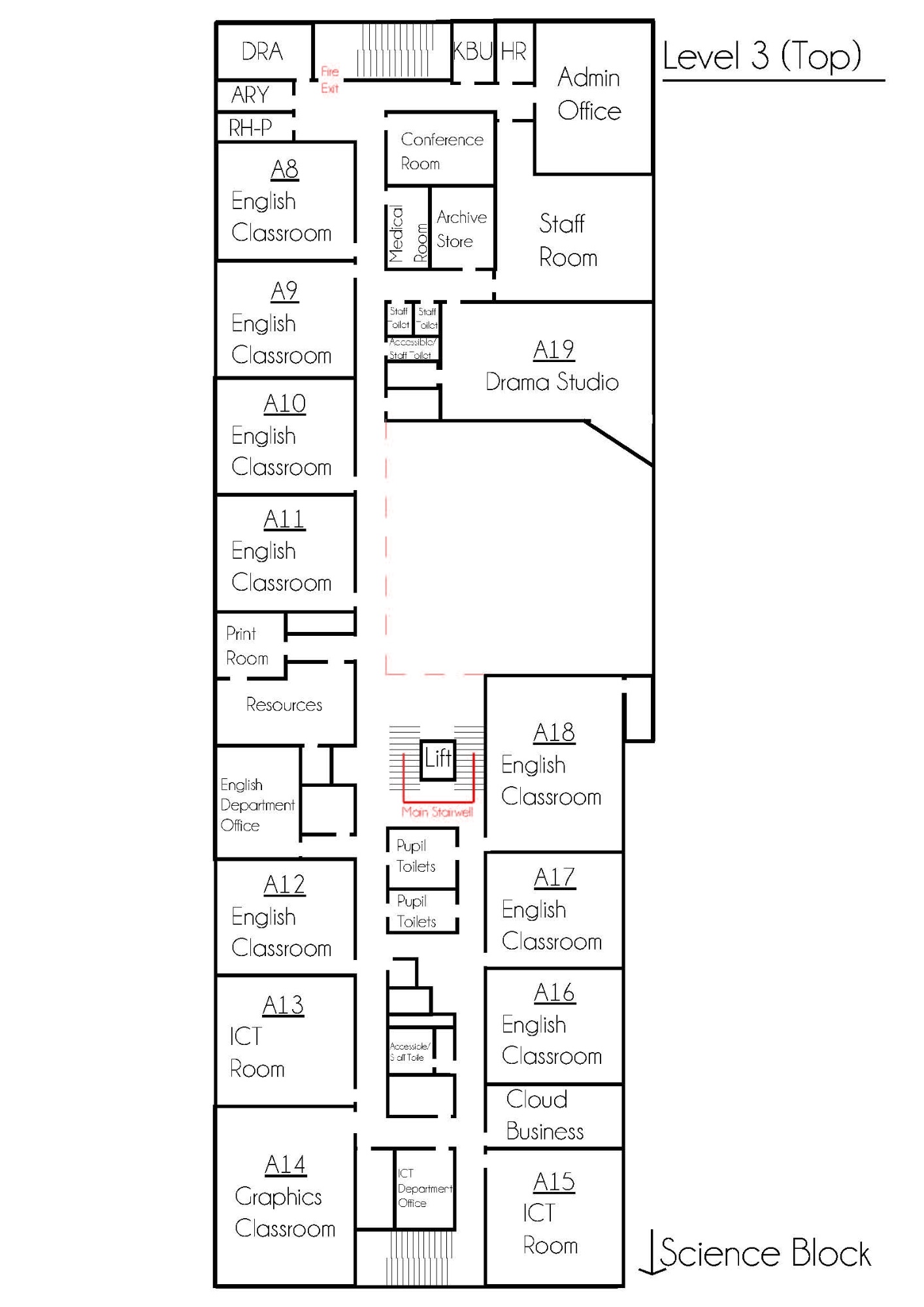 We are really looking forward to welcoming you all to the Little Heath family and would like to thank you in advance for your support and contribution.
The Key Stage 3 Team
transition@littleheath.org.uk
Updated 1 November 2023
Follow us on our socials for the latest information @LHSReading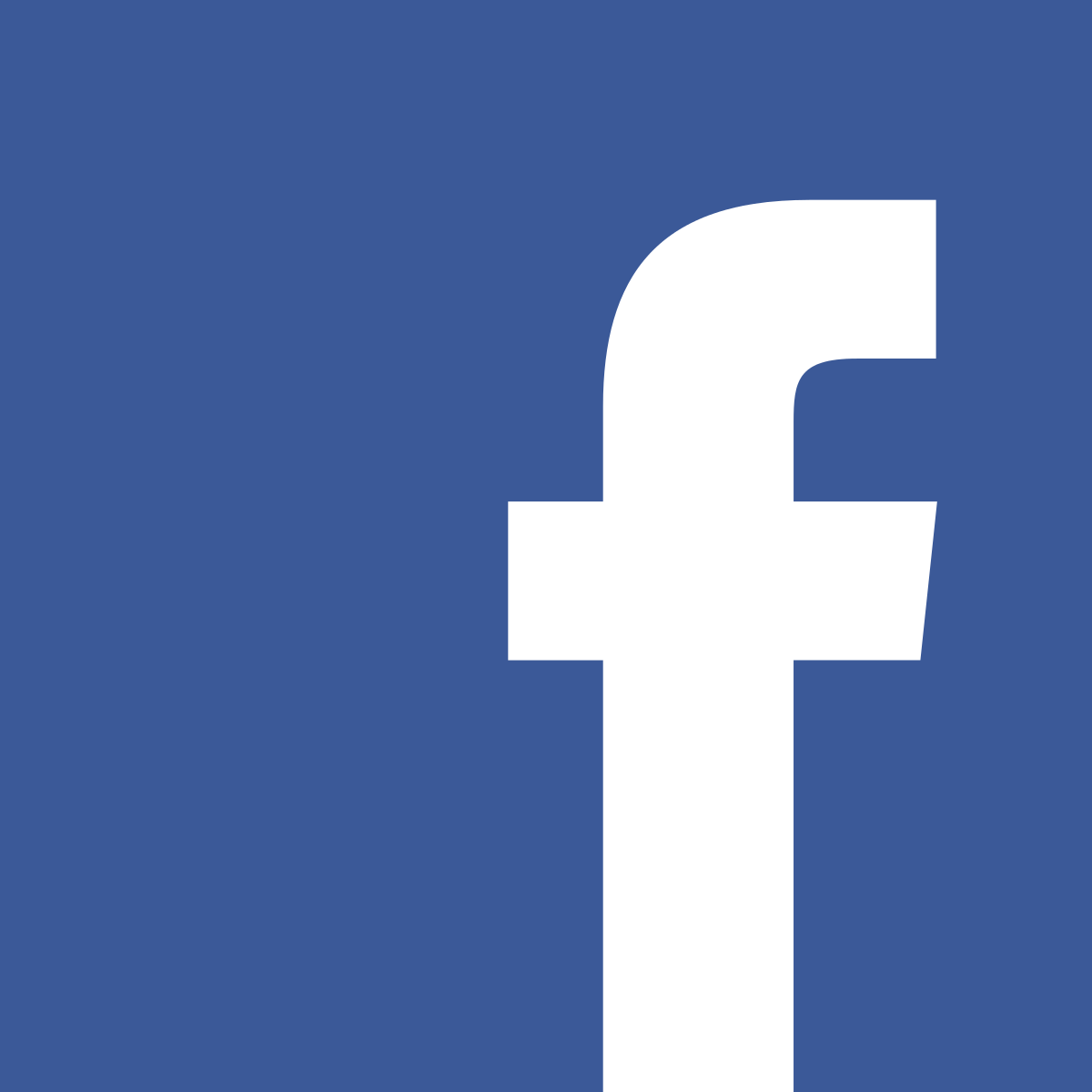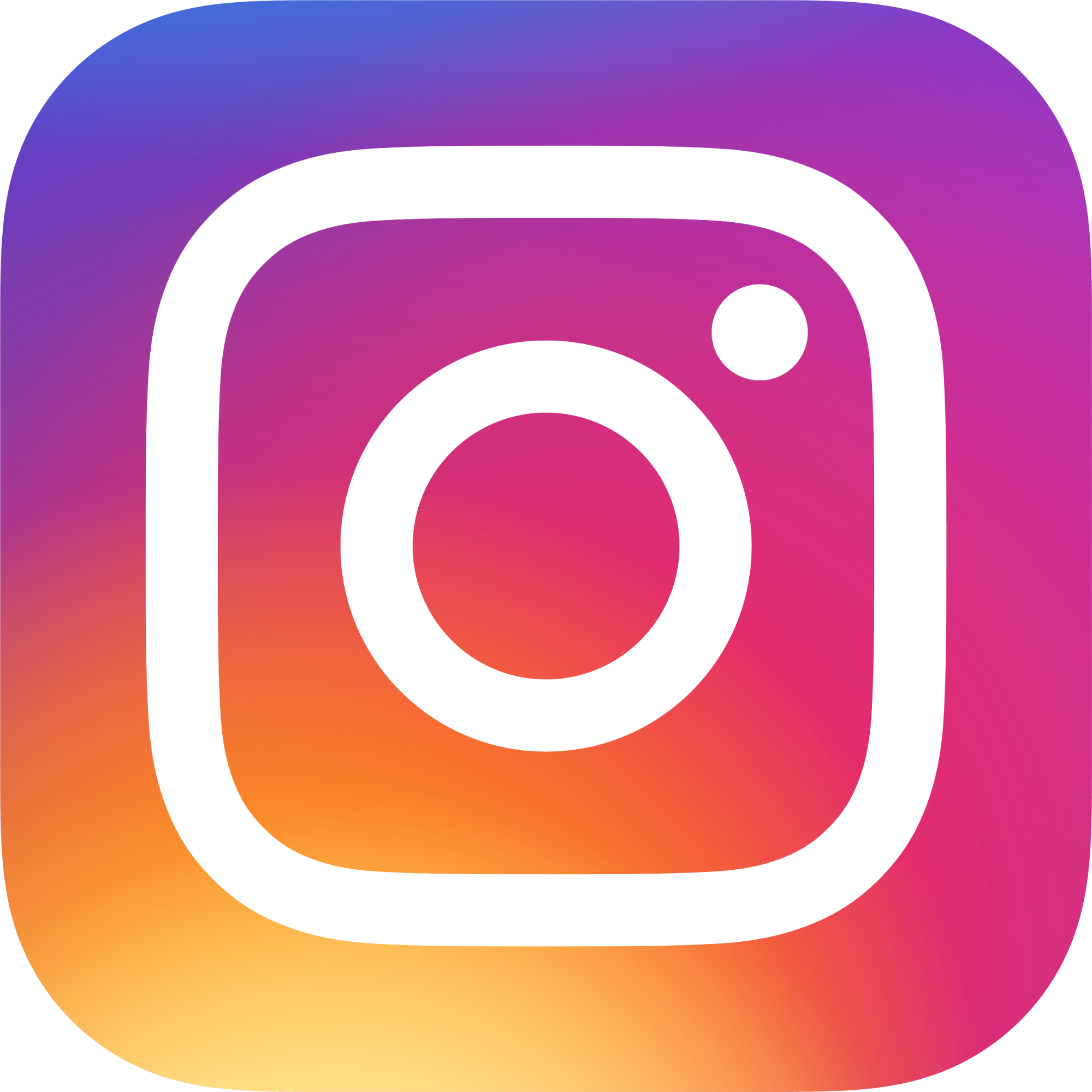 Support Little Heath School by signing up to our weekly lottery and shopping using the Shop & Give website!