Transport to School
Travelling by Bus
Little Heath School has access to the following Reading Buses bus routes:
| Number | Route | Ticket Zone |
| --- | --- | --- |
| 85 | Reading – Norcot – Little Heath School | Reading |
| 86 | Ford's Farm – Southcote – Meadway – Little Heath School | Reading |
| 87 | Reading – Southcote – Beansheaf – Calcot – Little Heath School | Reading |
Click here for timetables.
Click here for the bus route map.
Guidance from Reading Buses on purchasing a Boost (child) ticket can be found here and important information on verifying age can be downloaded here.
Cycling to school
Please ensure your bicycle is in good condition and good working order. Use this online cycle maintenance guide or you can book a FREE bike check with Halfords.
Please ride safely and obey the Highway Code at all times.
Please wear a cycle helmet for your safety and ensure it fits properly. Be visible by using reflectors and a high vis vest of chest strap, especially in the winter months.
We have a number of bike sheds at school which are locked during the school day. You should also keep your bike locked up whilst in the shed, and we advise you get your bike security stamped.
Please do not cycle your bike on the school grounds. Always dismount and walk your bike through.
Dr Bike service
In March 2022, thanks to the West Berkshire Traffic and Road Safety Team, we were able to provide a FREE maintenance service to almost 40 bikes. This included a free inspection and minor repairs to students bikes to ensure they are fully safe to use on the roads.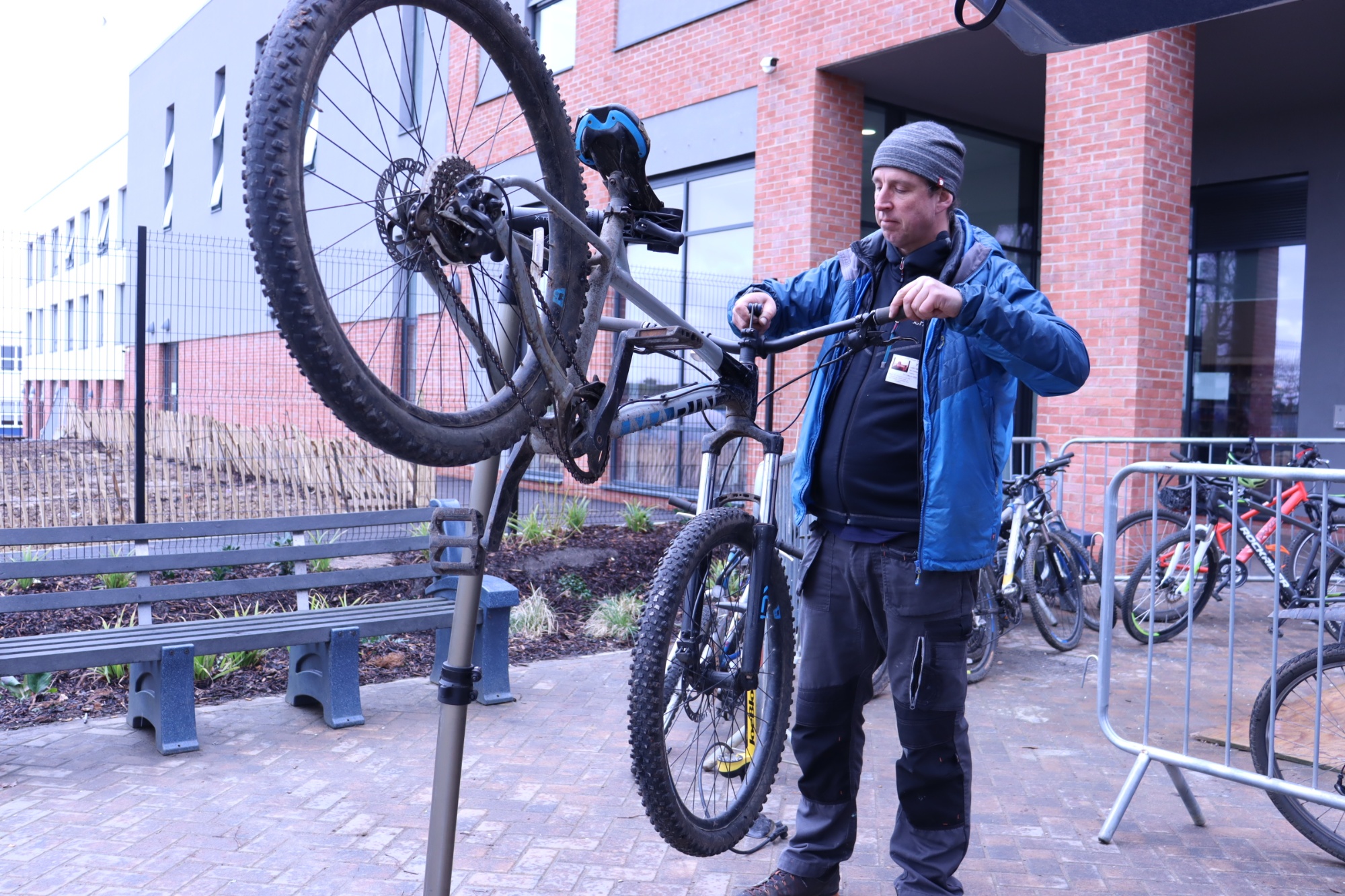 Driving to school
Traffic outside the school on Little Heath Road can get extremely busy during drop off and pick up times. If this is the best option for you to get to school, you may want to arrange to meet your parents/carers somewhere nearby. Cars are not allowed through the schools gates during the drop off/pick up times.
Of course, walking to school is always an option. Not only is it good for the environment, but you can walk with your friends. Just remember to stay safe and stay visible in the winter months.